"Faye Nunnelee Byrd"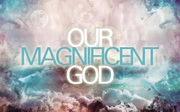 Have I finished my course as a missionary? Maybe, as far as overseas trips, but I believe that all Christians can be missionaries in their homes, work places, and communities.
If you are alive and breathing God has a purpose for you; one that is unique, just for you to fulfill.
"To everything there is a season, and a time to every purpose under the heaven." (Eccl 3:1)



"Hope Restored" by Faye Nunnelee Byrd
Faye describes the time following her traumatic brain injury, as "walking through Shadowland, a place of ashes." Only a word from God could restore her hope.



"Christian Articles"
Guest Writers Main Page 

Trusting in Jesus (Home)