"Prosperity Scriptures"

Bible Verses on Prosperity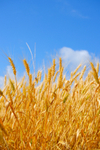 Prosperity Scriptures for every area of life.
The Prayer  of Jabez
"...Oh, that you would bless me and enlarge my territory! Let your hand be with me, and keep me from harm so that I will be free from pain." (1 Chron 4:10)
"Prosperity Scriptures"

JER 29:11: "For I know the plans I have for you," declares the LORD, "plans to prosper you and not to harm you, plans to give you hope and a future."
ECC 5:19: "Moreover, when God gives someone wealth and possessions, and the ability to enjoy them, to accept their lot and be happy in their toil—this is a gift of God."
Prov 10:22: "The blessing of the LORD brings wealth, without painful toil for it."
PROV 11:25: "A generous person will prosper; whoever refreshes others will be refreshed."
3 John 1:2: "Beloved, I pray that you may prosper in all things and be in health, just as your soul prospers."
ROM 8:32: "He who did not spare his own Son, but gave him up for us all—how will he not also, along with him, graciously give us all things?"
PROV 28:27: "Those who give to the poor will lack nothing..."
Gen 26:12-13: "Isaac planted crops in that land and the same year reaped a hundredfold, because the LORD blessed him. The man became rich, and his wealth continued to grow until he became very wealthy." 
Deut 8:18: "But remember the LORD your God, for it is he who gives you the ability to produce wealth, and so confirms his covenant, which he swore to your ancestors, as it is today."
PHIL 4:19: "And my God will meet all your needs according to the riches of his glory in Christ Jesus.
PS 115:13-14: "he will bless those who fear the LORD— small and great alike. May the LORD cause you to flourish, both you and your children. May you be blessed by the LORD, the Maker of heaven and earth." 
Ps 37:3-5,11: "Trust in the LORD and do good; dwell in the land and enjoy safe pasture. Take delight in the LORD, and he will give you the desires of your heart..."
2 COR 9:6-7: "Remember this: Whoever sows sparingly will also reap sparingly, and whoever sows generously will also reap generously. Each of you should give what you have decided in your heart to give, not reluctantly or under compulsion, for God loves a cheerful giver."
2 Cor 9:8: "And God is able to bless you abundantly, so that in all things at all times, having all that you need, you will abound in every good work."
Rom 8:32: "He who did not spare his own Son, but gave him up for us all—how will he not also, along with him, graciously give us all things? "
ISA 58:10-11: "And if you spend yourselves in behalf of the hungry and satisfy the needs of the oppressed, then your light will rise in the darkness, and your night will become like the noonday... You will be like a well-watered garden, like a spring whose waters never fail."
2 CHR 31:21: "In everything that he undertook in the service of God's temple and in obedience to the law and the commands, he sought his God and worked wholeheartedly. And so he prospered."

2 CHR 26:5: "He sought God during the days of Zechariah, who instructed him in the fear of God. As long as he sought the LORD, God gave him success."

LEV 26:3-5: "If you follow my decrees and are careful to obey my commands,  I will send you rain in its season, and the ground will yield its crops and the trees their fruit.  Your threshing will continue until grape harvest and the grape harvest will continue until planting, and you will eat all the food you want and live in safety in your land."

DEUT 6:3: "Hear, Israel, and be careful to obey so that it may go well with you and that you may increase greatly in a land flowing with milk and honey..."

MAL 3:10: "Bring the whole tithe into the storehouse, that there may be food in my house. Test me in this," says the LORD Almighty, "and see if I will not throw open the floodgates of heaven and pour out so much blessing that there will not be room enough to store it."

PROV 3:9-10: "Honor the LORD with your wealth, with the firstfruits of all your crops; 10 then your barns will be filled to overflowing, and your vats will brim over with new wine. "

ACTS 14:17: "Yet he has not left himself without testimony: He has shown kindness by giving you rain from heaven and crops in their seasons; he provides you with plenty of food and fills your hearts with joy." 

1 JOHN 5:14-15: "This is the confidence we have in approaching God: that if we ask anything according to his will, he hears us. And if we know that he hears us—whatever we ask—we know that we have what we asked of him."
JER 17:7-8: "But blessed is the one who trusts in the LORD, whose confidence is in him. They will be like a tree planted by the water that sends out its roots by the stream. It does not fear when heat comes; its leaves are always green. It has no worries in a year of drought and never fails to bear fruit."
Matt 6:31-33: "So do not worry, saying, 'What shall we eat?' or 'What shall we drink?' or 'What shall we wear?'  For the pagans run after all these things, and your heavenly Father knows that you need them. But seek first his kingdom and his righteousness, and all these things will be given to you as well. "

Ps 92:12-14: "The righteous will flourish like a palm tree, they will grow like a cedar of Lebanon; planted in the house of the LORD, they will flourish in the courts of our God. They will still bear fruit in old age, they will stay fresh and green," 

Ps 85:12: "The LORD will indeed give what is good, and our land will yield its harvest."

Ps 84:11-12: "For the LORD God is a sun and shield; the LORD bestows favor and honor; no good thing does he withhold from those whose walk is blameless. LORD Almighty, blessed is the one who trusts in you."

Ps 37:25-26: "I was young and now I am old, yet I have never seen the righteous forsaken or their children begging bread. They are always generous and lend freely; their children will be a blessing."
1 Tim 6:10: "For the love of money is a root of all kinds of evil, for which some have strayed from the faith in their greediness, and pierced themselves through with many sorrows."                                                                   
Eph 6:8: "because you know that the Lord will reward each one for whatever good they do, whether they are slave or free."
Gal 6:7: "Do not be deceived: God cannot be mocked. A man reaps what he sows."
2 Cor 9:10: "Now he who supplies seed to the sower and bread for food will also supply and increase your store of seed and will enlarge the harvest of your righteousness."
2 Cor 8:9: "For you know the grace of our Lord Jesus Christ, that though he was rich, yet for your sake he became poor, so that you through his poverty might become rich."
1 Cor 9:14: "In the same way, the Lord has commanded that those who preach the gospel should receive their living from the gospel.
1 CHR 29:11-12: "Yours, LORD, is the greatness and the power and the glory and the majesty and the splendor, for everything in heaven and earth is yours. Yours, LORD, is the kingdom; you are exalted as head over all. Wealth and honor come from you..."

Luke 6:38: "Give, and it will be given to you. A good measure, pressed down, shaken together and running over, will be poured into your lap. For with the measure you use, it will be measured to you."

Luke 5:4-7: "When he had finished speaking, he said to Simon, "Put out into deep water, and let down the nets for a catch.
Simon answered, "Master, we've worked hard all night and haven't caught anything. But because you say so, I will let down the nets."
When they had done so, they caught such a large number of fish that their nets began to break. 
So they signaled their partners in the other boat to come and help them, and they came and filled both boats so full that they began to sink.

Matt 7:11: "If you, then, though you are evil, know how to give good gifts to your children, how much more will your Father in heaven give good gifts to those who ask him!"

Matt 6:19-21: "Do not store up for yourselves treasures on earth, where moths and vermin destroy, and where thieves break in and steal. But store up for yourselves treasures in heaven, where moths and vermin do not destroy, and where thieves do not break in and steal. For where your treasure is, there your heart will be also"

Ecc 2:26: "To the person who pleases him, God gives wisdom, knowledge and happiness, but to the sinner he gives the task of gathering and storing up wealth to hand it over to the one who pleases God..."                                                                          
Ps 113:7: "He raises the poor from the dust and lifts the needy from the ash heap;"

Ps 67:6: "The land yields its harvest; God, our God, blesses us. 7 May God bless us still, so that all the ends of the earth will fear him."

Ps 37:4: "Take delight in the LORD, and he will give you the desires of your heart."

Ps 34:9-10: "Fear the LORD, you his holy people, for those who fear him lack nothing."
DEUT 11:13-15: "So if you faithfully obey the commands I am giving you today—to love the LORD your  God and to serve him with all your heart and with all your soul— then I will send rain on your land in its season, both autumn and spring rains, so that you may gather in your grain, new wine and olive oil. I will provide grass in the fields for your cattle, and you will eat and be satisfied."
Job 36:11: "If they obey and serve him, they will spend the rest of their days in prosperity and their years in contentment"

2 Chron 1:12: "therefore wisdom and knowledge will be given you. And I will also give you wealth, possessions and honor, such as no king who was before you ever had and none after you will have."

1 Kings 10:1; 7: "When the queen of Sheba heard about the fame of Solomon and his relationship to the LORD, she came to test Solomon with hard questions."  
7: "But I did not believe these things until I came and saw with my own eyes. Indeed, not even half was told me; in wisdom and wealth you have far exceeded the report I heard."
Deut 30:9: "Then the LORD your God will make you most prosperous in all the work of your hands and in the fruit of your womb, the young of your livestock and the crops of your land. The LORD will again delight in you and make you prosperous, just as he delighted in your ancestors,"

Gen 39:2-4: "The LORD was with Joseph so that he prospered, and he lived in the house of his Egyptian master."
Gen 24:35: "The LORD has blessed my master abundantly, and he has become wealthy. He has given him sheep and cattle, silver and gold, male and female servants, and camels and donkeys."

DEUT 28:  
3:   "Blessed shall you be in the city, and blessed shall you         be in the country.

4:    The fruit of your womb will be blessed, and the crops           of your land and the young of your livestock —  the calves of your herds and the lambs of your flocks. 

 8:   The LORD will send a blessing on your barns and on            everything you put your hand to. The LORD your                  God will bless you in the land he is giving you.

11: The LORD will grant you abundant prosperity—in                 the fruit of your womb, the young of your livestock and the crops of your ground—in the land he swore to your ancestors to give you.

12: The LORD will open the heavens, the storehouse of             his bounty, to send rain on your land in season and to bless all the work of your hands. You will lend to  many nations but will borrow from none."

I pray the Lord will bless and enlarge your territory!

Samuel Mills

Response
Su: United Kingdom
I come into agreement for financial prosperity and enlarge our territory, good health and relationships with my family and me. In Jesus name Amen

BiBi: South Africa
I RECEIVE. My God takes pleasure in prosperity of His servants. In Christ Jesus. AMEN.

Precious Bible Scriptures Main Page

Prosperity Scriptures Contact Form



"Lets Teach Our Children to Love"



Why is it so difficult for our educators and society, in general, to understand that love and respect for one another taught from a young age can solve much of the world's hostility and social problems!
"Train up a child in the way he should go, And when he is old he will not depart from it" (Prov 22:6).
Love is the answer!

True loyalty springs from the heart and is wrapped in love. It is often in our most private moments that true loyalty, or the lack of it, is made known.