"Christian Prayer Requests"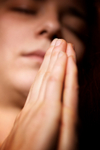 It may not be possible to respond to every person, but we promise to always pray specifically for you individually according to your request.
Pass your blessings on by taking  a few seconds of your time to pray over these prayer requests. Pray for them in love and with an expectant heart.
All prayer requests are earnestly and individually prayed over before being placed online where they are then prayed over by others. The requests remain online until the page reaches capacity, which is usually a week or so. Prayer requests can be resubmitted as often as desired. 
Answered prayer builds  faith and reassures us that God is  faithful.
Jesus loves you,
Enter Your Prayer Request
Or Answers to Prayer


Prayer Requests

God Answers Prayer
Kalaivani: India
Dear Saviour,
I have been struggling all through my life without my father. I have struggled for a lot of things on doing my own. My mother and I worried a lot about my marriage. I have been in love with a person for the past eight years.
Suddenly one day, everything got collapsed because of families. But wholeheartedly, I still love him. I am not able to forget his thoughts. I don't know whether he still loves me. If he is the right person for me, please guide him to work on the things and make this relationship a successful one.
I thought and lived that he is my life long partner. I could not think of another person in life. Today I texted him and told him about all my thoughts. Every time there is a one-line answer. I don't know what to do in this situation.
Please lord, I'm a warrior, I should get through this situation; give me the strength to make this relationship work. Please help me with this!! You are my Saviour, I believe you always.
Alicia: Australia
Please pray for us for the restoration of our marriage and family for the healing of our two boys from autism for poverty and lack and debt to go for peace and unity.
Sj: Kuwait
Brother,
Please pray for my parents, who are 82 and 80. My father has Parkinson disease, and mother has lots of problems in her legs, knee, and body pain. Please pray, she is losing her memory now and then. God must do a miracle so that she should not lose her memory. They are staying alone but near to my house. Please pray that they do come and stay with me.
Pray for my son, who is in 10 class. He is always angry with everything and shouting for little reason. Please pray for his life, peace, and future.
I am working in Govt. Institution and it is time for a transfer in the job. Please pray that I SHOULD NOT BE TRANSFERRED from my current working place to somewhere else.
Please pray for my husband, his health, his business, safety and peace, and happiness in our life.
Thank you
Somaliona: United Kingdom
In the name of the father and of the Son and of the Holy Spirit.Amen. Thank you for all of the blessings in my life. I am grateful to you. Amen.
Sacred Heart Of Jesus.
O most sacred heart of Jesus, a fountain of every blessing, I adore you, I love you, and with lively sorrow for my sins, I offer you this poor heart of mine. Make me humble, patient, pure, and wholly obedient to your will. Grant, Good Jesus, that I may live in you and for you. Protect me in the midst of danger. Comfort me in my afflictions. Give me health of body, assistance in my temporal needs, your blessing on all that I do, and the grace of a holy death.
Amen.
A prayer for me Somaliona. Amen.
Mary: United States
Pls.pray for an end to COVID and for an end to violence, for peace in our country and in my fam. and for protection from COVID and violence
Charles: United States
Peaceful fast work day and week in Jesus name favor at work peace for my family coworkers world etc. heal my digestive tract and throat issues I'm having, and to help me be a better person in Jesus name.
Selyucus: India
Hi
Would you please pray for my business and work life. I am afraid that everything is going to collapse, and we are in a debt trap. Things were going so well, but I guess God had different plans.
I just need God to help us and clear all our doubts and that our business goes well, and this virus ends.
Life is truly uncertain, but Jesus is certain, and I truly believe in him I believe that he would make us prosper again and better than open up more business and give us Opportunities like never.
Please do stand in prayer with me. 
Michael: United States
Prayers for reconciliation of my troubled relationship. Give us peace and understanding. Open our hearts and minds to each other's feelings, needs, and wants. Give us patience. Let God be at the forefront of our relationship if/when she comes home. Let God give her peace and heal the wounds from her past. So she can fully let her guard down. Help her understand the unconditional love I have for her. She doesn't understand that. She feels things will always end. Bring her and her boys back home to me. Please give us the strength to do the right things. Give us the courage to fully commit. Give us peace and prosperity.
Anthony: United States
Lord please bless me with a Godly wife it's not good for man to be alone
Jonathan n' Rizza: United States
Please pray WE SEND IN THE MILITARY TO STOP THE RIOTS, GOD PLEASE PRAY FOR A DEVINE MIRACLE THE WASTE MANAGEMENT CAREER I HAD WILL OPEN BACK UP AGAIN I HAVE A COLLEGE DEGREE, hope ALL THOSE HATERS LAY OFF OUR JOBS, GOD MIRACULOUSLY LOOSEN AND SLIP OFF THOSE GUYS. ALMIGHTY HEAVENLY FATHER POWERFULLY BLIND THAT GUY, giving me a bad reputation for work, 
Glo: United States
Lord Jesus, please touch daughter Nyree, heal her completely from the Coronavirus sickness in her body.   Lord remove the scale out of her eyes, and the lies of satan, if she is to take the medication the Doctors prescribe. Lord take away the anger and unforgiveness from Nyree and grant her peace and encouragement. Remove and deliver Nyree completely from all the addictions. We place Nyree in your mighty hands, Lord Jesus, Amen, Amen
Stephanie: United States
My brother in law is going through a spiritual warfare. He sees things and hears things. He hears voices telling him to kill himself. He had lost a lot... and he needs a miracle. He has been dealing with this since he was little. But he got saved, and it just got worse. Please, please pray for him and his pride, and that he will have humility in front of God. His name is Jaci.
Charles: Country
Please let it be my favorite workday this week let. It be a good weekend; protect my family in Jesus name; peace and favor with coworkers and bosses and heal my respiratory issues.
Linda: United States
Prayer that I would be healed in my thoughts and have peace of mind and that I would have healing in my mind body soul and spirit. Pray that I would be healed in my sleep patterns and energy levels so I can function well daily. 
Heal memories and help with reading and remembering. Pray that I could have the energy to exercise and bike ride and lose weight. 
Pray that I would be able to sell my jewelry online and have some finances come in at this time and that in the future, I will have a good well paying job that I can do for long term.
 Pray that I could connect to friends in general as well as connect and restore relationships fully with Brooke, Don, Israel, and Melinda and others. (bring salvation to Israel/Melinda; )Pray for open and frequent communication/fellowship. Bless Melinda's new child business Blue monkey family group.
Pray for my sister Lisa to have the help she needs at this time, protect her as a nurse, help her with my niece and nephew, help her forgive mom and dad, and Kevin and release all unforgiveness and grudges. Help her with anxiety and depression. 
Help me have some money so I can get my phone fixed or have it start working correctly. 
Pray for salvation for Jason and Jessie and healing for Jessie in her body/voice. 
Pray for salvation and healing for Daylina, Andrew Avery, Josiah brian laurel Shannon crystal frank and brandy and Kumar. Pray for salvation and blessing and renewing of communication and relationship with Ryan and amber. 
Pray for Debbie for the healing of body/mind and spirit and help her sell her house. 
Please pray for Jennifer and Crystal Pray that they would not have anxiety and that they would get the emotional, spiritual, and mental/psychological care they need. Pray that they would have favor with the judges and lawyers and that their hearing would go well. Pray that their relationship with their folks would be healed, and their family would be healed. Give their parents wisdom and bring an end to the strife and fighting. 
Help Jenn get her phone and everything she needs. Help them get the housing they need. Pray for six months.
Frank: Germany
Please pray for protection from Evil enemies and for all my true friends!
Stephanie: Country
Dear God, please help us find the right attorney for Anthony. Please let him prevail in these child custody cases. Please let the courts and judge see through all the lies that have been told and allow him to be victorious in this slanderous fight upon his character and his parental rights. 
Lord protect him from his enemies and let the light of your love and truth embody him. Let all eyes that gaze upon this man see only the truth for the love and responsibility he has for his daughter. In Jesus' name, I pray Amen.
Rebecca: United States
I have a neighbor that is causing me trouble about the property line. He keeps doing things he knows will upset my husband, and he knows my husband has medical problems.   I am praying for peace.
Christy: United States
I have put prayer requests on here for him already, and I'm thankful for those who have been praying for both of us.
I now ask to please pray for my friend's salvation. He was raised in church but has been hurt by Christians and even his own father. 
He struggles with anger, depression, anxiety, going back to drinking, and even fantasizing about being gone from this life and separated from God in the next.
Because of all the pain he has been through and seen others go through as well, he blames God and would rather burn than to surrender his life to him. 
He was saved when he was six but has been drifting away from God for a few years ago. With everything that is currently happening to him, he feels like he has no hope or purpose here on this earth.
I'm trying to show and tell him about God's love, but I don't know if he's purposely ignoring my calls and texts because of it. I have been battling for him in prayer like crazy. But I feel defeated, and Satan will win. Pray with me.
David: United States
Mine is a combination of requests. My wife and I both have a lot of resentment toward each other and hurt. We have a lot of issues we don't know how to work out. We need healing. 
Also, my wife has COVID-19 and needs to be healed; Plus, she lost her job as well.
I am just starting to work online teaching English. But that is not going to provide for our family at this point. 
I am looking for more online teaching jobs and have a few more lined up. I just haven't started working with them yet. I am looking for still more online jobs. 
I need to be at home with my daughter and taking care of my wife. We need financial provision. Thank you very much for your prayers.
Caro: United States
FIND A CHURCH FAMILY
 My granddaughter Kaitlynn is mad at her mother because Cassie is a heroin addict Kaitlynn is angry with me because of Cassie, so she blocked me from her phone, etc. three weeks ago she had a baby I have not only not seen him but no pictures I want prayer to heal and reestablish our relationship; six months ago we were very close. I believe she doesn't want to contact her mother about her son.
Retirement transitions business to get up and running by the end of June; get clients for low coast mastermind class 37.00 I will be offering I am offer 3 different classes I desire to fill them up.
Selin: Germany
Please pray for the salvation of my parents and the rest of my family. I'm the only believer in my family, and everyone else is Muslim; Sharing the gospel with them is very difficult, and my parents became furious when they found out that I am a Christian. 
Please pray that God opens their eyes and changes their hearts.
Marisol: United States
My husband is with another woman, and we have a 6 yr old daughter. It's been like almost two months, and he wants a divorce. We were happy, and he just changed so fast. I keep praying so much God knows what has been going on. I love him; I am hurt. He is a Muslim, and I am a Christian, but I always respect what he believes in. I don't want a divorce. This woman I ask God to remove her from his life because he is my husband. I need someone to please pray that he returns to me and leave this woman. Thank you so much.
Tajanah: United States
I am currently out of work seeking some financial help until I get back to work so I can pay my bills. I ask that you will join me in asking God for a financial blessing that will sustain me until further notice, amen.
Mal: United States
Please, pray for my arts' expedition into the territories of anatomy and coloring. May I hear the word of God and not be distracted from my workout courses, as a gym man, to do both arts and do his service to all men. No time mismanagement on my part, if He needs me.
Pranjal: India
I love Pampa, and can't live without her. She is the daughter of a Hindu family, and I am the son of a Christian family. Her father will never accept the house of the two of us.
I believe in the Lord Jesus, who can do all things. All this is possible by him; there is no work that he cannot do. And I believe in God too. The Old Testament says that all is possible, in the book of Jeremiah, by God.
The way I love Pampa and the way she loves me.
I want God to do something between our family and the family of Pampa so that the two families can acknowledge our love.
I want the family of Pampa to leave the worship of the gods so that they become Christians. I want to see the glory of God.
I want Pampa to be my life partner and pray for her to be my life partner and for their family to come to the kingdom of God.
   I want to see the glory of God so that I can glorify God until I get Pampa.
 JMC: India
Please pray For my wife Shalini, who experienced severe Chest Pain last night.
Agree with me as per Mt 18:19 that she would be totally healed by the divine intervention of the Holy Spirit of God.
Thank you for your prayers and supplications.
Foe Prayer Request
Answers to Prayer