"Christian Prayer Requests"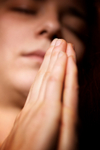 Every born again Believer has the privilege of talking to and hearing from God. But far too often this wonderful resource is neglected. Christians Should Always Pray!
We are powerful and effective, and, "If we ask anything, he hears us. And if we know he hears us - whatever we ask - we know what we have asked or him," (1 John 5: 14-15), (James 5:
NOTE : It may not be possible to respond to every person, but I promise to pray. And I will not place your request in a stack with others and pray, I will pray for you individually according to your request for your specific needs.
I also sincerely request your prayers for me and this ministry.
Jesus loves you,
Samuel
Enter Your Prayer Request
Or Answers to Prayer


Prayer Requests


"Roughly 91 million Christians living in Nigeria fear for their lives. In 2018 alone, some 3,731 Christians living in the country were killed for their faith. In fact, a staggering 10 believers  are estimated to be killed every day as a result of their religious convictions."  (Excerpt from CBN News, 12/26/2019.)

Many of our Nigerian brothers and Sisters visit this page to request prayer for their safety. Let's not forget them.
Let's remember to pray for these Nigerian Christians and to do all in our power to help them, as well as the Christians in many other areas of the world who are suffering persecution.

__________________
Manisha: India
I have been called for teacher verification. Please pray for my job.my name is last. pls, help me.
Jonathan N' Rizza: United States
IM TRUSTING IN YOU JESUS CHRIST, PLEASE, I'M ASKING FOR 3 FAVORS:
 PREPARE RIZZAS HEART OH LORD FOR CONVICTION THAT we are outside in the PUBLIC OPEN THE FLOODGATES OF HEAVEN FOR RIZZAS DEEPER TRUE LOVE COMPLIANCE, AND COMMITMENT TO ME JONATHAN SO WE CAN GET INTO, AMERICANA INN FREE PROMO DEAL THROUGH JESUS TV AND THE CITY WE REALLY NEED IT,
Nancy: United States
I am requesting prayer, please. Been out of work since Thanksgiving. I do home care, and my client died. Now no work or income since. I also do home care for special needs young adults. Please pray for a miracle and new work for me and income.
Mahen: Mauritius
Please do help my wife veena in prayer as she has cancer last stage, and water has spread into her whole body. She is having severe health issues now. Thanks
Yasmine: United Arab Emirates
I've got absolutely nobody but the almighty father and my lord and savior Jesus. I am alone, I have found the truth in Jesus and converted recently. The only downfall is that I'm in Dubai, and that is equal to the death penalty. I've got nothing in my pocket, a 23-year-old female student. When I ask strangers for help, they ask me to give sexual services in return, which I'll never do. I share my pain with nobody; nobody understands the pain I've been through my entire life. I ask you to please help me. My birth parents never wanted me; they forgot I even existed. I am suffering, have been diagnosed with severe depression. Everybody paints me as the villain, and they cannot even go through half of what I went through. Please help me; please pray for me that Jesus Christ works a miracle in my life how he was always the example of all miracles. Please help
Robert: United Kingdom
Hi,
Just after getting baptized, I was attacked very badly by a fellow Christian in a church, which I subsequently left feeling very lost, and I fell into a state of terrible demonic oppression and attack.
That was in 2008, and although I am getting better, I'm still suffering from the 'symptoms of said attacks. i.e., anger at God, hurt about baptism and shouting through my voice.
I was also bound over by that church from seemingly getting help because I seem to be unable to shall we say find that my prayers are helping me.
I'm slowly recovering but am housebound and stuck basically.
Can you please intercede for me, and also pray that a breakthrough can occur.
Much thanks
Rob (Liverpool UK)
Chris: United States
I work and serve God in a Nursing Home. "This person," which has come to be part of my team three months ago, has caused a lot of trouble for me. I believe she wants me to quit and leave; this is an everyday thing, and I'm praying God will handle her in his own way & give me peace through it. I love this workplace and the resident's, and God has told me to stay, so please pray for me! TY
LLOYD @ SHARON: Canada
DIVINE HEAL LLOYD & SHARON'S HEART FAILURES, LLOYD'S SEVERE DEPRESSION, LUNG SPOTS, ASTHMA, BREATHING, PROSTATITIS. AND PRAY FOR SHARON'S INOPERABLE MASSIVE AB HERNIA, CRIPPLED ARTHRITIC WALKING, EDEMA, OBESITY, OUR INTIMACY, AND OUR FINANCES. AMEN.
Amazed: United States
Please pray for healing miracle deliverance for Ms.Karen and family..also pray for healing miracles for Ann, family..praying the healing virtue to be released from heaven over my life grandson amen
Brenda: United States
Please pray for me, for my relationship with my significant other it is falling apart this break up will be complicated, and I hope we can work this together. Please pray for my mom; her health is in a worse condition. Please pray for my dad to find forgiveness and love for his mom that abandoned him and his younger brothers. Please pray for my grandma's health. Please pray for me and my relationship with God, I want to work harder for God, and I want to get baptized. But, please pray for my significant other and I downhill and hope we can regain this love again and have a future together.
Theodora: Ireland
Pray that the loveliness of Jesus will be revealed in Stephen.
That he will be much blessed yet that anything that is hindering or blocking his salvation and deliverance will be removed from his life.
Thank you
JONATHAN N' RIZZA: United States
GOD I NEED COMPLETE COMPLIANCE, TURN ABOUT, AND CLOSE THE CASE. GOD OPEN THE FLOODGATES OF HEAVEN FOR LOVE FROM MY WIFE, GOD HEAL RIZZAS HEART AND HEAL US BOTH; GOD REKINDLE OUR LOVE, Jesus.
JONATHAN N' RIZZA: United States
GOD, PLEASE MAKE A WAY TO RECEIVE PEACE AND RESPECT FROM THE PSYADELIC HARMERS THE GUYS through YOUR WAY; following you, Jesus IM TRUSTING IN YOU, to FIND OUT. GOD, I NEED TO MAKE IT TO SEE JORDAN TODAY, and TO SOCIAL SECURITY and an appointment. SUCCESSFULLY GIVE DEVINE INTERVENTION LORD JESUS PEACEFULNESS AND STRONGER STRENGTH AND WISDOM TO OVERCOME LUCIFER DEMONS and the fallen you can sweetheart keep on following Jesus Daughter and make the best grades
JC & SC: India
Deliverance from black magic and witchcraft, healing to our Son WC from Pneumonia and His protection and PEACE.
Amen and Alleluia!
Saneel: Pakistan
I am depressed. Sickness never leaves my children. Today I am really hurt because of their health.
Ashey: United Arab Emirates

Please pray for healing for my father, my wife, and myself. We are all suffering from crippling back pains, and I really feel that the devil is on work to destroy us. Also, the finances seem to have completely dried up.
I can t even afford to pay for medical bills and school fees for everyone as I am the only one working, and I have to look after 12 people in the family.
Please, I really need prayers as this is just weighing me down, and I am starting to feel depressed.
JONATHAN N' RIZZA: United States
GOD, WE NEED JUSTICE FROM the OFFICER IN VIRGINIA BEACH.
GOD IN JESUS BY THE BLOOD, of JESUS. Help him get his head right, and by the blood of JESUS get HIM OFF OUR CASE,
Jonathan n' Rizza: United States
GOD MELT RIZZAS HEART to VISIT MOTHER AND FATHER, God, work out a flood of LOVE, to VISIT AND LOVE, Her Mother in Law and Father in Law work out all the LOVING EXPERIENCES, WITH THE FAMILY COOKING EATING WITH OUR FUN PLAYMATES SHOPPING; Church Movies GOD ALLOW GOD TO WORK OUT DIVINE INTERVENTION FOR, floodgates of heaven to fill ----  with love for ____ and ____ and me and all the brother and sisters, chip into ______  heart Lord I miss them want to see them,
Mary: United States
Ron us racist and has anger from past marriages. Hw slipped on ice at work.hes 72 still works. He and JS's marriage be blessed. God, give MJ patience. He has the desire to want Jesus more. Likes to do casinos. Mj s guidance in the right job. Jon has depression problems. June and jeffs wife has cancer. Greg had a stroke. Cancer stay gone in MJ and Joanne. Thank you
Angela: United States
First, let us give the Lord thanks for the abundance of all things. Please pray that the Lord would deliver his people from evil men; That the Lord would preserve his people from violent men, who plan evil things in their hearts and stir up wars continually. 
Pray against the spirit of anti-Christ,false witness, terrorism, leviathan, jezebel, witchcraft, hatred, divination, and violence. Pray for world-wide repentance that people would turn to God so that he will forgive their sins. Please pray and intercede without ceasing that God's will be done in the lives of the world's leaders and for our leaders to seek God and listen to Him. 
Pray that godly counsel would surround them and that President Trump and the world leaders would personally know God and the salvation found through faith in Jesus Christ alone; that we may live peaceful and quiet lives in all godliness and holiness. God can turn the hearts of kings. Earnestly pray that the people of America and its leaders will humble themselves and seek the Lord's face and turn from their wicked ways. 
Pray that the Lord would hear from heaven and forgive our country's sins and heal our land. God Bless America Pray that the Lord would grant peace in America, that we may lie down and no one will make us afraid. That the Lord would remove wild beasts from the land and that the sword will not pass through our country and that President Trump, along with our leaders, be filled with power, with the Spirit of the Lord, and with justice and might to declare the sins of Gods people. 
Please pray for revival and that the Lord would pour out his spirit on his servants throughout the world, both men and women. Pray for the peace of Israel. Gods will be done on earth as it is in heaven. In Jesus Name, Amen.
JONATHAN N' RIZZA: United States
Jesus Christ HELP ME, THESE CRAZiIES WANT TO TAKE ME AND MY FAMILY.  JESUS BY THE BLOOD OF JESUS, HELP US GET AHEAD.  BY THE BLOOD OF JESUS GIVE ME THE CASH. GOD HELP US COME UP WITH A FAMILY PLAN.
Beth: United States
Please pray Diane's cavity filling goes safely and well with no problems at all!
RASOAMANARIVO: Madagascar
Hello, and happy new year. 
My name is RASOAMANARIVO, pray for me that I will be saved and my spirit too, and that I will be liberated and delivered completely from the oppressions and demonic possession of which I have been a victim for 22 YEARS already. 
Pray for me every day that I will be free from all the demonic spirits who envy me because of a sorcerer. 
Pray that I will be filled with the Holy Spirit and that he will guide me in all my steps and each of my decisions. Thank you.
Foe Prayer Request
Answers to Prayer