"Christian Prayer Requests"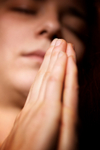 Every born again Believer has the privilege of talking to and hearing from God. But far too often this wonderful resource is neglected. Christians Should Always Pray!
We are told that our prayers are powerful and effective, and "... if we ask anything according to His will, He hears us. And if we know that He hears us - whatever we ask - we know that we have what we asked of  Him, (1 John 5:14-15), (James 5:
NOTE: Due to my workload, it may not be possible to respond to every person, but I promise to pray. And I will not place your request in a stack with others and pray, I will pray for you individually according to your prayer request  for your specific needs.
Samuel
Prayer Requests
Michael: United States
Pray for a new job to happen immediately at a plastics company in Pawling, N.Y. Two weeks ago I was evicted from my apartment because I've been unemployed for 2 years after searching for a job and my pastor and the church praying for me. In that time I have been in a shelter with horrible conditions -men shouting, cursing, playing rap music with foul language on their cell phones, smoking, etc. I can't get any sleep-It was hell. So, I left it and began sleeping in my car. However, while I was there,  I met a man who was going to apply to this plastics company where he had worked there a few years before. He told me to apply and that I would be trained as he was. I called up the owner who he knew, and he told me to go there to fill out an application. I did on mon. It is wed, and I haven't heard from him, yet. Pray he will call me, interview and hire me since I have exhausted all the other possibilities for finding a job. I don't know what the Lord is doing with me. Pray that the  Lord will provide a parking space for my car every day and a place to live since I can't afford an apartment, yet. Also, pray I will meet the future wife of my dreams.
Adelheid: Canada
*Prayers that Michael get a breakthrough financially to pay off his expenses.   Plus he finally pays me back the money I lent him which was a lot.  Michael starts to realize how aggressive he was towards me and pressuring me to give up my finances was wrong.  He left me destitute.   He was mentally and financially abusive towards me.  He needs corrections plus to stop this all.  I don't want to leave him, but it really hurts. Please pray for him not to do this anymore. I'm scared.
*Prayers that Our Heavenly Father will bless me with a good occupation where I will be treated well plus may utilize the talents He gave me to grow in the position.   Prayers that the new employer is ethically responsible and respectful. 
*Prayers that Our Heavenly Father will bless Michael with extra financial support to clear his debts and come home to me. 
HAL: United States
PRAY THAT THE LORD WILL CONVICT THE HEART OF A TEEN GIRL WHO IS BREAKING THE HEART OF A LOT OF CHURCH FOLKS WHO LOVE HER, AND HAVE SOWN INTO HER LIFE FOR OVER A DECADE. SHE HAS TOTALLY DROPPED CONTACT WITH EVERYONE AND IS VERY COLD. WHILE SHE IS INVOLVED WITH ANOTHER GROUP AT ANOTHER CHURCH NOW, I DONT UNDERSTAND WHY THERE IS SUCH DISTANCE AND DISRESPECT TOWARDS THE ONES WHO ONLY WANT THE BEST FOR HER. PRAY FOR MY HEART, AND THE HEART OF THOSE THAT LOVE HER TO HEAL AND PRAY THAT SHE WILL BE CONVICTED OF HER ACTIONS.
Norma: Canada
Got my grandbabies because my daughter is addicted to drugs & I'm feeling so hurt need prayer that she see the light & I have what it takes to raise my grandchildren & for them Elisha 13 Leah 12 & Ethan 7 months. Thank you & God Bless


HAL: United States
Pray that the coldness and hurtful attitude of this person, who has been so important in my life, will no longer hurt my heart. Pray that I will let go with eagerness and not dread. Give me the courage to still pray for this person, but I can't bear being shunned out of someone's life for no reason at all. There is nothing romantic in the relationship, but there was a great deal of trust and respect. I thank God my heart is healing, but I still have my moments. Pray for my heart and head to be guarded, and that for me to find joy and enjoyment again. 
Marie: Canada
I am asking for prayers. I came back from a trip, and my suitcase has been missing for four days. And they cannot find it. I have precious items in that suitcase. Thank you for praying with me.
Denise: United States
Please pray that we can have enough money to pay our rent and fix our car. We are in a desperate situation and with a special needs child on top of it. Also, please pray that my sister's leg heals soon without complications. Thank you, and God bless!
In Jesus Name
Amen
Betty: United States
I am morbidly obese, weighing over 350 lbs. I have had trouble all my life losing weight and keeping it off. My doctors say it will be nearly impossible for me to lose b/c of my age (60), and severe arthritis that keeps me from working out vigorously. I am desperate. Please pray for me !!
        Thank you...


Tom: United States
Dear Fellow Christians, may I seek your prayers for Jesus to bring answers to my questions and hope to my life. Thank you for your prayers....


Nicholas: Kenya
Please pray that God will provide us with all the resources required to build our planned international Christian school, (Camp David Green Academy), in Kenya.
Waiting upon the Lord.
In His service,
Keith: Singapore
I had a successful life until a mistake I made late last year.  I was drunk and got arrested by the police for trying to hug and kiss a girl that I do not know.  I wasn't in charge, and the police decide to let me go.  But I lost my job as a result of the incident.  I have since got another job, but I fell into depression and anxiety disorder.  I had depression since 2011and had been in and out of it.  I couldn't forgive myself that I ruined my own life.
Reply:
Samuel@trusting-in-jesus.com wrote:
Hello Keith, I am sorry you have had so many problems. We will surely pray for you.
Jesus does not want you to continue to suffer, He is the great restorer Who came to set you free by paying for all of your sins, you are free, and with Him, it is always just the beginning. 
Step into faith and out of your depression and anxiety. Your life is not over, it has just begun. 
Below is an article many have found helpful in learning to cast all their care upon Jesus: 
Finding Hope in Difficult Times - https://www.trusting-in-jesus.com/Hope.html

Jesus is not mad at you, He loves you and wants you to be happy.
Please let me know how I can pray for you in the future.
Your friend and Brother in Christ,
Samuel Mills
Beny: United States
I'm in need of Deliverance for several unspoken things for my family and me. I've been going through for a long time. I need a cleansing in my spirit. My family and I are in dire need of financial deliverance. I have a situation that I need the Lord to work out soon regarding my employment. I need the lord to bless our marriage. Most of all I want to understand his purpose in my life and why I had to go through so much suffering for such a long time. I just want to make sense out of my life. I just got through trying to pray for hours, and I feel like having is a brick wall to me. Please pray that Jesus helps me make sense of my life. I'm just so desperate right now I just don't know how to pray anymore. Thank you, and God bless you. Ben
Jasmine: United States
God, I've been through a lot. I'm only 27; I'm tired of being abused, mistreated and used. Getting my heart broken over and over again Lord. It's hard; I just ask that you detox my life of all the toxic people. People that don't mean me any good. God, I pray that You heal from me from all this hurt. All the pain. I pray for peace and strength as I go through this Father God. I also pray that you protect my children. That you always keep your arms around them.
Mary: Philippines
I'm having chest pain now, suddenly..I'm so scared. I didn't sleep. I also have a headache..please really need your prayers. I also want to thank God and all the people who prayed last time I posted here. I really appreciated it. I thank God for giving me strength and HEALING that day.im sorry if I always aaking prayers here cause I dont.k.ow what to do, don't.know where I can ask for help I believe in prayers and LORD..may the Lord heal me and give me a new life new beginning I want to have a healthy lifestyle and hope I can make it..please include me in your prayers thank you so much, GOD, bless
Ly: Estonia
We need total healing in our marriage. That the relationship would be emotionally secure so that we would be the most loving ones to each other. Also encouraged, confirmed, honored, and loved by each other. To have a sense of security in communication and that God would release us from anxiety and speaking in preventer pattern. I ask for a healed communication to a marriage that we would love to communicate. I pray that my husband would leave behind "the frames of the life as Single." My husband needs to be delivered from computer dependency and tobacco dependency. Praying that God would release us from shame, inferiority, and emotional abandonment. The negative patterns of communication would break down, and that our characters would be changed to please the Lord.
Michael: United States
URGENT PRAYER NEEDED!
I Need prayer for mental and physical Attacks, from a person into witchcraft, attacking me daily, please help, I need Gods peace, in Jesus name!
Thank you!
Michael


Roohama: Pakistan
I need 3 lakh rupees, (3 thousand dollars) immediately in this month, please pray with me that God does this for me in Jesus name, Amen.
Jack: India
Please pray that I get a job soon so that I can support my family
Matt: United States
Anxiety....  resulting in bad tingling in feet.
Ruth: United States
Please pray for Diane for miraculous healing for her lungs and for stable, normal kidney function. For Vicki for a session with a minister to be fruitful today (8/9 @ 10 am Pacific); for her getting free of all spiritual bondage including programming that was done to her and for protection for all involved. Thank you so much, and God bless you!
 Nompilo: South Africa
I want to know what God is saying to me.
Daniel Cahill, United States
Hi, my wonderful brothers and sisters please say a prayer for me I am homeless in NYC. The next three days might be in the Hundreds making it hard to breathe, and hopefully, when I get bitten by mosquitoes at night they will be saved mosquitoes! GOD richly bless you. Brother Danny  8/6/18
Beverly: United States
Pray for a financial breakthrough, my family, and my business so that I can get busy in ministry. Also, Kathleen Peters and Valerie Milton are battling cancer.
Anonymous: United States
Father, I pray that all of s and ms and k and all who work at b and h and d and to and c and all t.  I pray and decree and declare that all the plans of their s that are or will work against est I pray and decree and declare those plans will be thwarted in Jesus name so that est won't commit suicide in Jesus name Amen
Kemi: Nigeria
Please, help to join me in praying for my family against the spirit of death.
James: Nigeria
Wonderful God we have! Good job, fresh anointing in Jesus name Amen.
Jimoh: Nigeria
Oh lord bless me with money I really need your blessings, I have suffered enough please God help me and give me money to solve problems like building my mom a house, giving have enough money to start a business. Help me by sending me money to stop the issues of money, and bad luck in my family, Lord I trust in you remember me and help me out, oh lord you are my last hope, please
Francisca: India
Please pray for the healing of my son's marriage and healing of heart and mind.
Malath: India
Hi, we are trying for children we are facing some health issues when we are trying for children. Please pray for me
MELODY: Canada
1] FATHER IN JESUS NAME I ASK AND PRAY THAT YOU WILL BRING P AND D AND THEIR FAMILIES AND EXTENDED FAMILIES TO KNOW YOU SOFTEN THEIR HEARTS AND MINDS TO RECEIVE YOU, PUT CHRISTIANS ACROSS THEIR PATHS WHEREVER THEY GO TO TELL THEM ABOUT JESUS TO PRAY FOR THEM FOR SALVATION AND TO BRING THEM ALL TO SALVATION 
2] CHANGE THEM TOTALLY
3] HELP THEM TO HEAR AND FOLLOW YOUR VOICE LORD GOD AND TO KNOW AND DO YOUR PERFECT WILL 
4] I PRAY YOU WILL DELIVER THEM FROM ALL DISOBEDIENCE AND I PRAY AND DECREE AND DECLARE THEY WILL OBEY YOU LORD GOD IN JESUS NAME.
 5] OPEN DOORS NO MAN CAN CLOSE FOR THEM TO BE MARRIED TO THE PEOPLE YOU WANT THEM TO BE MARRIED TO AND GO OUT WITH AND CLOSE ALL DOORS NO MAN CAN OPEN ON THEM  GOING OUT WITH OR GETTING MARRIED TO ANYONE YOU DO NOT WANT THEM TO GO OUT WITH OR BE MARRIED TO.
 LORD GOD THANK YOU, FATHER, IT IS WRITTEN IT IS NOT YOUR WILL THAT ANY SHOULD PERISH AND IT IS NOT GOOD FOR MAN TO BE ALONE; IN JESUS MIGHTY NAME HELP THEM BUY THEIR OWN HOMES AND FCT,  IN JESUS NAME AMEN 
Roselyne: Saint Lucia
Good day. I would like you to pray for my marriage in difficulty. 
Veronica: United States
My husband left my two sons and me in 2014, and I feel so alone, hurt, confused and abandoned. I'm still suffering from it today. I'm still single and trying to raise my sons' ages 16 and 17 on my own. I lost my first house, and the Lord provided another home for me to rent that I could afford for five years. I felt so peaceful. In December of 2017, the landlord decided to sell the home to the business next door. He told me that they made him an offer that he couldn't refuse and gave me three months to move out. That left me hurt because I couldn't get financed to by a house. My cousin help me find a new apartment, it's nice, but I don't have any peace because I am struggling financially. I a 2003 van. I work full time. I've been at my job for 15 years. I've applied for several part-time jobs for extra income. I didn't know whether we would have food last or if I would have gas money to go to work last week. I have to skip paying one debt in order to pay another and now I've gotten myself in trouble doing that. One of my debtors is getting ready to take legal action against me. I feel helpless and alone. I have no one to help me. I only trust Jesus to bring me through. I beg for Jesus to help me daily but I feel helpless. I don't like being a crybaby or sound ungrateful, but it's tough.
Linda: United States
I want to do some adventurous activities but am praying it's not too late.

Angela: United States
Please help me to pray to God to help me stop being shy always...thanks.
Lyn: United States
Pray for deliverance, guidance, protection, knowledge, and wisdom for my sons, health in mind, body, and spirit. Lead them to paths of righteousness. Let their hearts be filled with love and peace. Obedience and freedom from darkness and despair. In the mighty name of Jesus. Amen.
Dorathy: Nigeria
Please brothers & sisters,
Agree with me in prayer that my marriage with c p c will come to be that, God should concern every obstacle in our future and give us better future where we will grow as a family and grow old together Amen!
Janaya: United States
My marriage and husband is under attack. He has backslid drastically.we have four children under nine. Reveal the truth, so he may be stripped so he will never go backward again...Jeremiah 29-33
Suzy: United States
CPS has seized my daughter Autumn; she has autism. They took her because I refused harmful psychotropic meds for her, they stole her back in April, they have her on meds so much she is like a zombie. The judge cleared her Dad to take her home, but now CPS is making up excuses and lies to influence the Judge for CPS to keep Autumn in this horrible group home which she describes as hell on earth. This is UnGodly these people are wicked and get lots of federal money for the children they seize and lots more for special needs kids. Please pray the Judge return Autumn to her Dad right away where I know she will be safe. Where I live CPS is unhinged and has been taking massive amounts of babies and little kids from parents and CPS will look for any excuse they can to do this. If they can't find one, they will make things up, and there is slim to no justice or rescue. Please help with prayer, these are crimes against humanity, and this is happening all over the country, really bad the last three months. Thank you for your prayers in advance.
Mauro: United States
That the pains in the body of my wife be healed. I love her very much. And it breaks my heart to see her in pain. Doctors can't help. I believe Jesus can heal her pains. 
Marianne: United States
Please pray for Tom. He has many health issues and has to have a CT scan on his pancreas.  Please pray for his healing and please pray that he does not have cancer.  Please for his salvation.
Marianne: United States
Please pray for my right foot.  It has started to swell with a little pain.

Marianne: United States
Please pray for Aaron who is having pain in both feet because the bones in his feet are not formed right. Please pray for his healing and please pray for his salvation.
Glo: United States
Lord Jesus, please hear our prayer, and move on daughter Tisha situation and provide the right Job, where she will be value, respect and appreciate in a well known, well established,stable company. With a great salary and benefits where she can work until she retired, with the availability for promotions and to advance.  Lord she needs a Job, Encourage her today to hear from this company, break the walls, the hindrances, the closed doors. And open doors wide open, with Jobs.   In Jesus name Amen. Amen, Amen
Janaya: United States
My marriage and husband is under attack. He has backslid drastically.we have four children under 9. Reveal the truth, so he may be stripped so he will never go back again....Jeremiah 29-33
Jennie: Canada
I ask for healing of my Neurofibromatosis type 1. I'm struggling with accepting what's to come. I ask for healing or for my case to remind mild the rest of the life.
Name: C: United States
Heavenly Father in the Holy name of Jesus Lord wipe out all the negativity on my job. You know who is telling the truth. Let the truth prevail about each incident. Lord let the lawsuit be canceled. Let thy will be done. Amen.
Adil: Pakistan
Dear God, I pray to you for my brother Adil who is very alone depressed upset jobless and in pain these days. Holy spirit I beg your healing powers for my brother touch his body and fill him with utter joy power holiness and change his life. God bless him with all the good things of life.his head and backache may all go in the name of our savior Jesus Christ. I pray for my mother also bless her with your kindness and fulfill her desires of the heart. Lord, I believe in praying and recieving in your name. Amen


Daniel Cahill, United States
Hi, my wonderful brothers and sisters please say a prayer for me I guess as long as I live I will have to be in this fight. Sometimes I get really tired like now, and that is when your prayers help me so much! Daniel Cahill. GOD richly bless you,  Brother Danny  7/24/18
Oluwadamilola: Nigeria
Please pray with me that I won't depart from the godly way, and also that my prayers for a good job and a godly husband is going to be answered and I come against depression, frustration, unhappiness, weeping, and sadness. I also pray that the joy of the Lord would never depart from and for the rest of my life I would always dwell in his presence. I want to come back and testify to the goodness of God.
Johnson: Country
Sir pls pray for my health and my current financial situation. Pls, pray for my mother Jaya and brother Stephen. Pls, pray for success in my work. I am 29 Johnson working in Dubai from India. Pls, pray for God to save me.
Omar: Bermuda
I've been arrested and waiting to get bail. Please pray for me to Win this case so that I serve God and live a life that's pleasing to him. Please pray for my freedom as I go through this trying time. Thank you.
Mary: Philippines
Please help me I'm having shortness of breath, I'm so scared to have a panic attack now..there is no hospital near here, please include me in your prayers..I'm really scared now.  Thank you so much.
Maxim: Russia
I ask to pray for Maxim and Nelli, so that they, despite all the difficulties, they created a strong family and were together. Save me, God!
Samuel: United States

Please, pray for my nine-year-old great-grandson, Brandon who is in the hospital after appendicitis attack and surgery that has not gone well. He is not eating, drinking or kidneys moving for over 24 hours.


Mary: United States
Please send up a prayer for me to the Lord.  I feel that something evil is in the works.  Also, satanic forces are speaking and acting through people and getting on my nerves.  Asking in Jesus' name.  Have a blessed day, and thank you
Anonymous: Australia
Please pray with me for the Lord to use me in showing Christ's love to bring salvation to my beloved, Thomas. Please pray that he is cleansed from all unforgiveness, resentment, and fear, so that his heart may be softened to receive love. Thank you so much.
Mel: Canada
My husband and I and two sons recently moved to a new province/state because of work. We are having a hard time financially due to HIGH rent cost. We need some relief for a while so we can save enough to buy a house. We need prayers that we can move into a low-cost house (I know the one we need at his place of work), but my husband is hesitant to ask his boss for help in letting us move to a house owned by his employer. PLEASE PLEASE PLEASE pray that we can make this happen! I know no other way for a miracle to happen than through Christ.
Philip: Kenya
Contact Form: Am 73y diabetic for almost 20y. Am getting weak every day with complications every day am not happy. I have strange dreams of snakes I need deliverance and healing in my life.sugar is out of control having painful joints.
Christine: Kenya
Am a widow since 2015 aged 40y with two children David and rosemary are jobless and struggling Financial. Up to now, I have not received my late husband dues where he was working. I need God protection from my inlaws, I need deliverance and breakthrough. May God bless me with a God fearing partner.
Danny: New York
Hi, my wonderful brothers and sisters if anyone has a second please say a prayer for me I got hit really hard today I will leave it at that, but I need prayer not to let it fester!GOD richly bless you,    brother Danny  7/12/18
Amy: Australia
To our loving Heavenly Father,
I've been looking for a spouse forever. But I haven't found him yet, so sometime last week. I felt Jesus touch inside my chest like fire, and I don't know what that means. I actually felt him, anyway about the topic of me finding a spouse. I think it's this loving man called John Dye. You see he passes away because John had heart failure. In January 2011, because Jesus brought him back to life. I think it means he has to follow his heart where ever he goes, and I think he had a second chance of it. So what I'm guessing is. John wasn't married before he died, Jesus, you're a miracle worker and a marvelous healer in the entire universe. So please Jesus please can you bring John to me, in my entire life I won't be alone. Being a single 36 yrs old Is like living with two other women like Mandy and Evelyn, I love there company but. There's something missing in my life, a true spouse love, and soulmate. Nothing is better than love romance passion and marriage, please I'm really begging you, please. Find me one, Jesus your my role model and my messiah. Especially you are the one I look up to, in Jesus name, please bring me, John, pretty please. Amen.....
Danny: New York
Hi my wonderful brothers and sisters I am not actually sure why but I am having one of the toughest days in a long time they come to teach me but I need strength to get through so please say a prayer for me and GOD richly bless you    brother Danny
Stephanie: United States
I'm not sure if my anger issues stem from the abusive ex-relationship I was in or from the childhood sexual abuse trauma I faced, but I have become an extremely volatile and toxic person in my current relationship. I'm constantly lashing out at my significant other. I love him so much and plan to marry him but I am not acting like a gentlewoman of God, and I don't know what to do to change. I'm struggling to respond to normal things he talks about or asks without flipping out all the time. I don't know if I have a simple issue with rage, bipolar disorder, or I'm just taking everything from my past out on him. Whatever the case is, he is going to leave me if I don't change but I love him so much that don't want that to happen. Please Pray for me and help me figure out how to break free from the shackles of my anger and pride. I feel like I'm a slave to my anger and I'm destroying the man I love.
Nadee: Sri Lanka
I have a mental breakdown, stress, and depression. I am no longer able to do day-to-day things. Please pray for me.
Mara: Philippines
Please pray for my family and me. I had 3 kids and separated from my husband, in short, we are not living together. My husband always has some affairs and left me with my kids who lead me to not loving him again. Although I still don't know if I still have some feelings for him. Not only a playboy but a very lazy man. I almost give up this marriage. But I believe that God restores marriage in many possible ways. For me as a human, maybe I will think that it is very impossible. But since we are Christian, I believe as the scripture says, "with God, All things are possible." I've been praying for my husband for many years; hopefully you can help me in praying with my family.
Edison: Indonesia
I believe in Jesus that he can solve all human problems if the human comes to him in strong faith. Now, I am praying that Jesus will bless me and my export business of Sumatra gum benzoin, so. I may be flooded with a financial blessing.
Thank you, Jesus, so much.
Jennifer: United States
Hello again, I am asking Prayer for Help and Guidance and understanding, this is my situation.  My parents are sick and elderly, I sold my house in Georgia to move to California to take care of them. I have a daughter who has a particular need, so since I sold my house, they took her off disability because they say now I have too much money since I sold my house I am trying to buy a new one, but I don't have the income to get a house or pay rent. My daughter who has special needs was sexually assaulted by 2 of her classmates and is scared to play with other children now. I just went through a Divorce because ex-husband was having two affairs and killed someone in a car accident with one of the women in the car with him. My oldest daughter is blaming me for the Divorce, us not having a house and the sexual assault of my youngest daughter. They are spending the summer with their dad, but when I call to talk to them, my oldest daughter is very disrespectful to me. When she turns 18 in January she gets a settlement, and all her dad is worried about is the money, giving her empty promises. I asked her to use the money for college because as a single parent I cannot pay for college on my income. But her dad told her to use the money to get her an apartment and a car but I like I explained some bills need to be paid when she get these things but right now it's what her dad and boyfriend say that matter. Everything has gone wrong for me since I moved to California, but I know with PRAYER GOD WILL MAKE IT RIGHT, I just wish my daughter would understand I did what I thought was best for all of us. It hurts knowing I have been there for her and now she wants to treat me like this because she is with her dad. Her dad does not pay child support or alimony and is in contempt of court, but she does not want to listen to me only to what her dad says, and as a mother, it hurts really bad. I have Prayed, I have cried, and my health is suffering because of the stress.
Sinothandoy: South Africa
I am a 22 years old girl who is currently a student at FET college I'm doing electrical engineering. Its actually a 1 and a half year course called Nated courses, where each Nated or N takes 3 months, we have 1 up to 6 so in the year 2015 January I started attending for those classes, which I did not pass for that first three months, but never gave up and got into class again. Still, I never got a pass even though I had all the resources but couldn't pass. If I did not receive a failing statement I was receiving complications which were beyond our control, so I was in class from 2015 doing a cause that only takes a year and a half, but in 2018 I'm still doing the same thing. I have no statement to show to my parents because I have not received a pass from that course.  I've even decided to jump some of the Nated, but it did not do me any good.  
So my prayer request:
 I'll be writing an exam for the trimester of July.  I really need to pass and want to show my parents the good results. If I pass this exam I'll be doing N4 next trimester, and will be very happy if I can pass it with good results (actually not good but shocking results) to everyone. If it all goes well in 2019 September, I'll be done with my studies and will be a qualified engineer.
Amazed: United States
We pray one for another, may the Power of heaven touch and answer your prayer request by the blood of Jesus Christ. Thank You, Lord 
Please pray for as follows:
May the healing miracle restoration power command the spirit of sickness and disease infirmities to dry up now in Edward. Let the power by Jesus Christ stripes healing restoration of life go in his DNA and restore health and healing miracles .. thank You, Lord and Savior.
I thank Our Prayer Family for Agreeing In Jesus Christ Amen 
Felix: Kenya
Hi, praise God. 
I'm contacting you from Kenya in Africa. I lost my job two years ago, and since then I've been searching for another one but haven't succeeded to date.  The situation has really affected my family because  I'm not able to provide financially.
David: United States
My wife left my son and me for another man. A known adulterer. He manipulated my wife during the times of struggle in our marriage about six months ago. Now they're in a relationship. This hurt me so much in ways I could not explain. I love my wife with all my heart and want to make it right with her. She wants a divorce, and I don't want that. We are married in the sight of the creator. This man is a transgressor and very wicked. He is trying to destroy our marriage, and I am all out of answers....I prayed to the Most high and asked if he could forgive me for the way I treated my wife. And vice versa. I want my world back and would DO ANYTHING to get her back. Anything. Please help my family.
Sarah: United Kingdom
Please, could you pray for me? I am awaiting biopsy results next Wednesday. I may have asked for prayer previously as I have been through this before but the doctors are concerned, and I am very anxious. Please, could you pray for a benign result for me? I have two young children, I am a Christian, and I want to be well. Thank you
Danny: United States

Hi, my wonderful brothers and sisters! My mother who I loved very much died when I was ten years old, and no one came alongside me and told me what feelings I might be having, so I learned to hide my feelings which is not good. I was so angry inside, angry at GOD for letting it happen, and after that, the whole family fell apart! So even today I have a lot of trouble trusting people, and when I see people who never experienced this pain just loving and trusting each other, I get very jealous of them. So by now, you would think I would have been healed of those memories but I haven't maybe I never will but I am learning to trust the LORD more, and I know he knows my heart. I guess that's my prayer, to get help with my childhood memories! GOD richly bless you,  brother Danny  7/5/18 

Mary: Philippines
Can't breathe now, I feel numb in my body I'm .so.scared, I don't know if it is because of my acid.or mayoma or anxiety... I'm really scared.  We don't have enough money for medical treatment. I lost my job because of this illness.I'm hoping for a miracle from the LORD. Please, I really need your prayers.im so hopeless and depress. I'm scared to go to sleep every time I lay my back in my bed I suddenly shaking and catching my breath.I'm crying it's so hard to feel this everyday.no one care or ask how I feel..I'm so physically and emotionally drained. Thank you for your prayers and time. God bless I really appreciated it.
Colleen: United States
Please pray for my whole family. There is a demonic presence in our lives, and the Occult has targeted us. I know with God and prayer all things are possible. Thank you, and God bless.
Alaiye: Nigeria
Prayer for me: please am seeking God's face to gain admission into university this year. Thanks, prayer for my parents: may God uplift them in their place of work beyond our imagination.
Prayer for my siblings: may God take them to higher positions in life and may His protection always be upon them.
Prayer for my nation: please help me to put Nigeria into prayers, that God should be merciful upon us once again and heal our land.
 Thank you
Glenda: Australia
Please pray for my family to get back together I miss them so much. I need God to intervene. Please pray for us. Bless you, so much and thank you.
Sherry: United States
Please agree with me in prayer for complete healing from high blood pressure and obesity as I meditate, change my diet and exercise.
Tony: United States
FOR STACEY HEALING IN BODY FOR ATTITUDE FOR FAVOR ON HER JOB PAY-INCREASE.FOR ASHLEY HEALING IN SHOULDER HEALING FROM SUGAR HEALING OF BEING ANGRY TO WALK IN LOVE TOWARDS WIFE
Noemi: United States
My husband drinks and smokes nonstop. He has been to the doctor for a biopsy on his throat, and although it is not cancer, it is a wake-up call. But he continues to smoke and drink. Please help me pray for my husband that God will heal him from these deadly habits. Thank you.
For my daughter: 
that God would continue to lead her and deliver her from strongholds of the enemy. I do see God working in her life, but I would like help praying for her. Thank 
Prayer for my son:
that I haven't heard from in over a year. That the Lord protect and strengthen him and that God places people in his life that will speak truth and life and encouragement to him; and that God softens his heart so that he can forgive me and contact me. Thank you


Eugenia: United States

Please pray for me to get $2,000 to buy Nembutal. I need Nembutal.

Eileen: United States
I am standing on God's word and believing for a miracle and healing for my husband.  The hospital says that there is a large mass on his lung with mets to the brain.  I know that God is in control and I offer this all up to him that this sickness will be expelled from his body.  We serve a mighty and loving Lord, and by His stripes, we are healed.  I reject the anxiety and sickness and place all our trust in our might Lord.  We submit to you Lord and thank you for the healing that I know is taking place.  To God be all the glory and triumph.  Praise God and thank you, Father.
Paul: United States
Please pray that both bond companies covering my contractor, repay me now that I have won my case against him.  (And praise God for that win.) Or that he actually repays me fully.

Barbara: Australia
Please pray for my heart to beat normally again. I cannot live with the racing and irregular beats anymore. And for God to miraculously find a way for me to retire as I can hardly see the strength to continue and it is making me ill. Thank you, and God bless.


katty: United Kingdom
MY LATE HUSBAND KILLED DURING THE U.S. RAID AGAINST TERRORISM AFGHANISTAN,AND DURING THE PERIOD OF OUR MARRIAGE WE COULDN'T PRODUCE ANY CHILD.. MY LATE HUSBAND WAS VERY WEALTHY AND AFTER HIS DEATH, I INHERITED ALL HIS BUSINESS AND WEALTH.
THE DOCTORS HAS ADVISED ME THAT I MAY NOT LIVE FOR MORE THAN SIX MONTHS,BUT I HAVE COME TO FIND OUT THAT LIFE WITHOUT CHRIST IS VANITY.
MAY THE GRACE OF OUR LORD JESUS THE LOVE OF GOD AND THE FELLOWSHIP OF GOD BE WITH YOU AND YOUR FAMILY,PLEASE ALWAYS PUT ME IN YOUR PRAYER.
If anyone truly has a word from the Lord on this with regard to my CANCER PROBLEM and my future MY HOPE, please do not hesitate to reach out privately.  I have been praying for this for many many months, if not at least a couple years in a certain way. 
Josephine: Malaysia
Please help me. I came to the Lord in 2006 and got married in 2009. I'm from Singapore, and my husband is from Malaysia. I moved to Malaysia after marriage. I'm an only child after my elder sister committed suicide in 1998. I always wanted to become a missionary so when I moved I committed it to God as it's my pastor who introduced my husband to me. 
My husband comes from a Catholic background same as me, and only he's saved in his family. 
Just before my marriage, I found out he's a violent man who beats as he bit me too. After the wedding, there were constant fights. Each time he will beat me, also in front of my parents. I gave birth to my first son in 2010 in spore as I came back home for delivery. After that, I returned to Malaysia & the beatings continued. 
His mother's maid who's a young girl came to live with us after making problems between my husband & his mother, and we stopped talking for over six months as my Husband believed all the lies the maid told him. She lies, steals & manipulates and many times caught her with men, and she also abuses my children. 
I have always prayed to God He will move us back to Singapore as a family through my husband will fight with me & pack my bags and leave. Even today, we confronted the maid who last week stole and 4000 from my husband, and I was in spore that day. 
Only later she admitted to it. Every time the maid is involved my husband will beat me. I'm so sad. 
My father & mother are not in talking terms. My mother till now almost every month will send money to my husband. I only get to see her once every three months when she will come & stay for a week. She's over 60+ and still working so that she can send money to us. When she comes here, my husband will take the money & be nice to her 2-3 days. But I can't be seen sitting down with her talking. Once he's back from work, I have to go inside the room n stay there. This has been how it is for nine years. 
Today after the maid confrontation I told that if I can keep forgiving her & putting up with her, I should also start talking to my Father. I said all these years I have never done anything for my parents, never given any money, brought them to doctors or follow them anywhere. 
He started to flare up and say what are you trying to say? Pack your bags & leave. I said I'm not talking about leaving but about being a daughter. Then he says you're married now, so you have own priorities with my two sons and all. 
I said even Jesus told his disciple to look after his mother, but I don't have anyone to tell even that. He started shouting at me, asked me to die that he doesn't care about my parents. I told him he's saying all these because his mother is staying in his sister's house. If only his brothers in law say the same thing where would his mother be? That way can't he tell that to his sisters they are also married their mother is no longer their priority?
I regret getting married & moving here. 
We were planning on moving to spore soon as both my sons were born there & we want them to have their education there. 
Please pray that my husband will not neglect my parents or make me neglect them & we can move to Singapore soon. 
Cornelia:
After six yrs my position was eliminated. I gave my all to this company, worked 60 hrs 7 days a week, holidays, weekends, graveyard shift, etc. My finances are going from bad to worse. My husband sells cars, and the car industry is not doing so well now either if things don't turn around, we will lose our home. I recently applied for a job as a recovery coordinator. I love helping people, and the job is close to my house, hours and days are perfect, and it sues my interest and skills. It also will take so much pressure off me knowing I will be able to pay my bills and keep our home. I need your prayer to get the job.thanks
Joelin: Canada
Hi, I need prayer that my mom & I will fully come back & serve the Lord with our whole heart mind and soul. I need prayer to for myself that the Lord will bring a job or help me find a job that I will enjoy thanks.
keijo: Sweden
Help and pray too for me in my the fight against false doctrine which not confess Jesus blood in salvation, but use own victims, thanks and bless, Keijo Sweden
Vera: Singapore
I am 55 years old and unemployed for one and a half months. Please pray that God will bless me with a good job very soon because I need income badly to meet all monthly financial commitments. Thank you!
Sarv: Canada
Please pray for my health to be restored. I just had hernia surgery. Now I am having a problem with arthritis in my knees and neck. I need a miracle touch of God.
BASHIR: India
ESTABLISHING CHURCHES INSIDE MUSLIMS COMMUNITY
Dear Pastor / Brother / Sister in Christ,
Greetings to you in the name of our Lord Jesus' name from India!
I am Bashir. I am in great need of your kind prayers for me, family and ministry especially among the Muslims. Our God led me by His Holy Spirit to find your contact address through Google search.
I would like to share with you that our God has called me & my wife to reach specifically to the Muslims with The Gospel and establish Churches inside Muslim community. My wife and I both have surrendered our lives into His hands to be used according to His will & guidance in our lives.
So far more than hundred Muslim men, women, and their family members have surrendered their lives to Jesus through our ministry, and they have received free salvation from our Lord Jesus. They are following the teachings of our Lord Jesus and witnessing to their own relatives and neighbors by His grace. Most of them are living in threats by the Radical Muslims, but God has protected them so far for His own glory.
Jesus has touched and healed several Muslims through our prayers for His glory.  Demonic possessed persons are being set free in Jesus' name. He is healing Muslims men & women from various types of diseases for the extension of His Kingdom in this part of the world.
Humbly, I request you kindly pray that God might continuously help us to be obedient, faithful, honest, humbleness and He might help us to live in His holiness. Please pray for His divine protection in our lives and all the believers from Muslim background at our fellowship. We have a burden in our hearts to have PRIMARILY at least 1000 believers from a Muslim background in our Church and to establish as many as House Churches inside Muslim community in my area by His grace & mercies.
Regards,
Bashir
Charles: United States
Please pray for me that God would bless me with a good job with good benefits that Is more than enough for me to pay my tithes and support my family.  I am so exhausted in my job search as I have no job right now I don't even know where to start I've applied so much pray that I have good co-workers in Jesus name and everyone is treated with respect. Please pray for my health digestive issues in Jesus name I don't know whats going on I always feel bloated and hardly ever hungry. Up until 2015, I would never drink alcohol, and I have struggled with it for three years heavily. Pray for me that I can go back to my job at Frito Lay.  I am shocked they are going to interview again after I quit last year.  Pray for Stephanie and me that our marriage will grow stronger and lasts for many years and be a good solid foundation for us and the kids as the days go by. Pray for a healthy pregnancy for us. Pray for my family to get closer as well no one ever calls me etc. and that my uncle's wife Gaylon Richard,  is healed from her unexpected blindness. Pray for favor for my mother Taffy as well and let my dad and I start talking again. Pray for everyone I Work with and all my church members. Lastly, my wife is 20 weeks along pray for a successful pregnancy please and good health for her. Also, pray that my connection with God is stronger in Jesus name. For peace and that we purchase a house in 2019, in Jesus name.
Julian: India
Defiant, desperate and rebellious un-employed long periods Son Alroyd Christo abandoned catholic faith resorting stealing; married  moslem wife with 3 gal kids aged 4 to 10 years  - are all delivered from curses. Alroyd is blessed with a secure job, completes ship-training exams as C.O., copes heavy financial crisis; eldest daughter Aamena 5th grade copes school studies, healed of thyroid;  including two tiny tots  Zara and mahinoor. Above all moslem wife and mother with whom  son residing threatening and cursing Christianity and Jesus Christ – all surrenders and accepts  Jesus Christ as their true Lord and Saviour,  have own home be responsible, without any harms threats and live in secured peace and harmony 
Daughter Asmitha and hubby Abie blessed with the gift of a child and live in peace  and harmony in Christ Jesus
Again defiant lazy sis Josephine totally repents and surrenders to Lord Jesus forgiveness from deceased parents, in-laws spouse Patrick and entire family, prays together  attend church service  be responsible that both desperate hopeless situations daughter Lourdes and Defiant desperate  son Linus jobless long time, unmarried, frustrated uttering muttering shouting all by himself and brother Peter repents  are totally  delivered from all bondages, forgiven, healed obtains jobs be responsible live in peace and harmony.
Iris Rivers: United States
PLEASE PRAY FOR COMPLETE TOTAL HEALING OF MY DAUGHTER'S PREGNANCY. PLEASE PRAY THAT KAYLYNN MICHELLE DEAN AND HER UNBORN AND THIS PREGNANCY WILL BE HEALED TOTALLY AND COMPLETELY RIGHT NOW FROM HEAD TO TOE IN JESUS NAME THAT ALL PAIN IN LOWER STOMACH, CRAMPS, AND BACK WILL LEAVE HER BODY RIGHT NOW IN JESUS NAME AND NOT RETURN. PLEASE PRAY THAT THE PREGNANCY WILL SUCCESSFULLY CONTINUE NORMALLY UNTIL DUE DATE AND THAT THE BABY WILL BE HEALTHY AND FINE.AMEN
Anthony: United States
God bless me with a Godly wife 
Kay: United States
I need prayer as I am in a very difficult place and am uncertain what to do about it.  It seems everything is against me and I am alone.  Trying to remain faithful and confident but it is getting harder.
Israel: Canada
Dear Christian Army
Your prayer with all members is appreciated for following issues:
"Prayer Protects God's Army and Destroys Devil's Army"
Persecuted Christian's deliverance all over the world.
• God may help Christians, churches, and ministries to pray for and to help Persecuted Christians.
•Persecuted Christians should be protected through our prayer and help, while they destroy spiritual enemy's army and conquer enemy's camp, like Gideon & Israel.
"Our fight is not against flesh and blood (or human)"
Thank you for your prayer.
Donna: United States
I need a prayer to help me save my home. I am the mother of a special needs child, and the bank is days away from selling our house at a sheriffs auction. I run my own business from home because I was unjustly released from my previous job years ago due to poor health issues I had. Since then I've been doing anything I can to try and earn money to save our home.  It was built by my grandparents and is the only safe place for my child that I have. Without it, we will be out on the street. Please say a prayer for me that this horrible tragedy doesn't happen, and I find a way to pay off the bank and save our home in time.
Charly: United States
I need prayers for my family and I. I know God knows our circumstances.
Godschild: Country
God bless Daquan Robinson with a new job opportunity and to follow your word. 


Cecery: Norway
Lord, change Paul's heart and mind, actions, and decisions. Reunite us as a couple, let us live together with our children again- letting Paul contact me and want to meet me. His heart is closed and hard now, but every single person has to bow down to God's will and surrender to His divine plan. God has the authority to change men's hearts, minds, decisions, and actions if He exerts that authority. Flood Paul's thoughts and heart with renewed hope about our shared future in Jesus' name. I ask that the recurring dreams about him will manifest in my life, I believe those dreams are from the Holy Spirit. I have done a Daniel fast for this, prayed daily since January diligently. I bind and cast out all hindering spirits in Jesus' mighty name, Amen, since December I have lost my man, my home, work, finances. I am recovering all that the devil has stolen in Jesus' name, Amen. I plead the blood of Jesus over this situation, and I plead the blood of Jesus against strife and demonic attacks in Jesus' name. Satan's plan is to break up families; please pray for reunification through God's supernatural intervention of our family to make it whole. amen


Wilson: Philippines
Dear God, I'm so much depressed to the point I really want to end my life. It's just that I still have these two dogs of mine that I need to take care of. 
Life for me is now meaningless. Lots of problems come into my life one after another.
My wife left us for another man six yrs ago took along with her our hard-earned bank savings including my only car leaving behind millions of pesos in credit card debt. I personally do not aware nor had any control of her credit card applications with several banks and never benefited from it. In fact, I didn't sign any documents pertaining to it. All banks now are running after me for her debts since I am the spouse and threaten to file legal action against me if I don't settle with them.
Today last year, my most loved 1 and only daughter left me living with my estranged wife now in an undisclosed place. Lord, I must confess to you that I am a sinner, not a perfect husband nor a good father but definitely I am a responsible father. I love my daughter so much, she's everything in my life and my inspiration to strive hard, work hard to have enough savings for her future use. Misfortunes never come singly. My bad luck doesn't end there as I still have unresolved business tax problems & other personal problems as well.
Lord, I have been trying to find someone who could adopt my dogs so I can go peacefully but to no avail simply because I doubt if anybody could match the same love and care I'm giving them.
Lord, please show me your compassion and mercy as I'm confused and lost. I really don't know how long I could hold on. Please lighten my way and guide me in the right direction in life. As a Christian for a year already, I know from my understanding is that once we are gone, we will enter the kingdom of our Lord and live an eternal life thereafter. But my Lord I'm sorry, but I'm not after with it. I'm begging for your kindness to let me return to this world again accompanied by my two dogs named Sashi and Asher this time not as dogs but reincarnate as a human being to become my sons. In this way, I will be given a 2nd chance by then to correct all my mistakes and sins committed in this present life.
Lord, wherever my daughter is now, shower her with blessings in health, has peace in her heart and mind and shield her from any danger. Enlighten her to see things from a broader perspective to have better judgment. Let her come humbly to your feet serving you. Let she come home to me so we could reunite once more like family. I really miss and love my daughter. Lord please also bless my estranged wife, give her the best of health and the capacity to continue paying the tuition fees of my daughter, so as not to disrupt her studies.
Happy father's day to all. Happy father's day to me.
I totally submit myself Lord according to your will and time.
Brothers and sisters in Christ, please help pray for me.
Lord hear my prayers.
In Jesus's name, I pray
Amen
Tuija: Australia
I have been diagnosed with PCOS (polycystic ovarian syndrome) that causes several issues such as hormonal imbalance, digestive problems, depression and weight gain. 
Please pray that this condition will be healed and I will become happy and healthy again. For me, the biggest issue with PCOS is the weight. I cannot lose weight. I've tried for so long. I don't want to go outside home anymore due to the looks and comments I get. Please pray that Jesus will heal. Amen. 
Tom: Country
Please pray that God will show me His word and reconcile Amy and me, thank you for your prayers.....


Christi: Country
Please pray fervently for continued healing of my anxiety, depression, and dizziness.  Thank you so much
Michael: United States
Pray for an immediate financial breakthrough to happen within three weeks. I have been unemployed for almost two years since my last job. I have sent out many resumes, registered with recruiting agencies, been interviewed. My pastor, his wife, and my friends at church have prayed for me. As a result, my savings are meager and I can't pay my back rent which now is $2330 from March to June.I have exhausted all gov't agencies. Pray for a financial miracle to happen soon and a new job that I can do well and pay the bills. I'm at the edge of the Red Sea.
Melinda: United States
I have serious debt and am currently unemployed; I am wondering whether it is time to declare bankruptcy.


Mary: United States
I am asking you to pray for my family and me.  There is extreme demonic foolishness going on among us.  Please ask the Lord to continue to be our source of strength, and to keep away anything that is not of Him.  In Jesus' name.  Thanks so much, and God bless you.
Wilson: Philippines
Please pray for my 1 and only daughter as to her whereabouts now, may our Lord bless her with best of health, peace of mind and never will suffer depression. I really miss her so much but don't know where she is now. may our Lord help me find her and convince her to come home. She left me one year ago.
Peggy: Australia
Please pray for protection from my neighbor, and that he will leave my animals alone, for salvation for my brother and family in Germany and Brian in Serbia. that I will get custody payments and enough work to keep bills paid, for Daniella and her hospital visits
Natasha: United States
I'm having surgery on my foot June 14, 2018.Praying for a speedy recovery, Praying I still have my jobs, Praying that all my bills get paid, Praying I will be approved for Aflac and short-term disabilities. Lord Praying that I can retire from NSU in 2 and half years. Debt free from Hospital Bills, Loans and Credit Cards. Lord bless me with a full-time Job working from 8 am to 5 pm, Monday to Friday, Off Saturday and Sunday, No Nights, with good pay. In Jesus Name Amen
Hello: Albania
FATHER IN THE NAME OF JESUS I PRAY AND ASK THAT YOU WILL GET RID OF ALL STRIFE AND ARGUMENTS FROM TRS AND THEIR SIBLINGS AND FAMILIES AND EXTENDED FAMILIES 
1: PLEASE CHANGE THEM ALL 
2: PLEASE BRING THEM ALL TO KNOW JESUS,  SOFTEN THEIR HEARTS AND MINDS TO RECEIVE YOU, TAKE THE SCALES OFF THEIR EYES SO THEY CAN SEE THE TRUTH OF JESUS AND GIVE THEM DREAMS AND VISIONS IN JESUS NAME. 
3: THWART THE ENEMIES PLANS IN THEIR LIVES IN JESUS NAME 
4: I BIND IN EACH AND EVERY ONE OF THEM EVERY SPIRIT AND DEMON OF STRIFE, ARGUMENTATIVNESS, MALICE, ANGER, MURDER, LUST, R AND P AND P, JEALOUSY, ENVY, PROCRASTINATION, VENGEFULNESS, NASTINESS, ADDICTIVE BEHAVIOUR TO THE WRONG THINGS AND PEOPLE. AND ALL NOT OF YOU FATHER I BIND THESE EVIL SPIRIT AND DEMONS IN THEM, AND I DECREE AND DECLARE THESE EVIL SPIRITS USELESS, IN JESUS NAME.  FATHER PLEASE SAFELY REMOVE THESE EVIL SPIRITS AND DEMONS FROM ALL THESE PEOPLE AND SEND THESE EVIL SPIRITS AND DEMONS TO THE PIT OF HELL AND LET THEM NEVER GO BACK TO THESE PEOPLE OR ANY HUMAN BEING EVER AGAIN. FILL THESE PEOPLE WITH YOUR HOLY SPIRIT LIGHT AND TRUTH AND GIVE THEM ALL HOLY DESIRES IN JESUS NAME WE ASK AND PRAY.  IT IS WRITTEN IF GOD IS FOR THEM WHO CAN BE AGAINST THEM AND YOU CAME AND CAME TO GIVE LIFE IN ABUNDANCE, IN JESUS MIGHTY NAME, THANK YOU FATHER AMEN.
Daniel:United States
Hi, my wonderful brothers and sisters.
Asking special prayer I am homeless in NYC tomorrow is the Puerto Rican day parade which sometimes brings trouble late at night any day now they are going to legalize Marijuana without any debate, and the Gay parade is right around the corner they are already here kissing in public! Yes I know hate the sin but love the sinner that's is why I am asking prayer for GODS help in that area hey I don't even love myself less anyone else that is mocking GOD! GOD richly bless you,   
Brother Danny  6/9/18 
Rana: the United States, 
Please Pray for my dear friend who will be having surgery tomorrow.  Prayers are needed for healing and for God's Mercy and Grace to carry her and her family and friends through this.  
williams: United Arab Emirates
Dear Brother / Sister in Christ,
Greetings,
I'm Williams writing this mail as a prayer request – for my family life, personal life, Official life all these are at stake due to my disobedience in Christ.
I regret my sins, and I need your prayer support to overcome this situation and be a witness to our God and Lord Jesus Christ.
Thanks for your prayer support and I believe that my fear spirit will be driven off and will have enormous success and blessings.
Austine: South Africa
Please pray for me that I get a PhD position before the end of this month June 2018! I am becoming frustrated and depressed. Please pray for me. I am having a serious financial crisis too can't pay my rent or my bills. I need divine help urgently
Agobakw: Botswana
Please pray for me. I need a job as soon as now. I have been praying, but nothing comes up. I need a huge miracle too from God.
DAVID: Canada
 FATHER IN THE NAME OF JESUS I ASK AND PRAY THAT 
1] YOU WILL HELP MRPA AND THEIR SIBLINGS AND FAMILIES WHERE HELP IS NEEDED,BLESS AND PROTECT THEM ALL IN JESUS NAME AND HELP THEM GET OUT OF DEBTS AND HELP THEM JUST HEAR AND FOLLOW YOUR VOICE LORD GOD AND SILENCE THE ENEMIES VOICE IN THEIR LIVES IN JESUS NAME TAKE AWAY THEIR ANGER AGRESSION DEPRESSION ,LONELINESS ,MURDUROUS SPIRITS LORD GOD AND THEIR SPIRITS OF LUST JEALOUSY AND ENVY, SPITEFULNESS PRIDE AND GOSSIP AND REPLACE IT ALL WITH THE HOLY SPIRIT AND THE FRUIT OF THE SPIRIT,IN JESUS NAME THANK YOU FATHER IN JESUS NAME IT IS WRITTEN IF GOD IS FOR THEM WHO CAN BE AGAINST THEM IN JESUS MIGHTY NAME ,SEND YOUR FINANCIAL BLESSING TO THEM SO THEY CAN AFFORD TO DO UP THE PLACES WHERE THEY LIVE AND STAY AND OWN AND LET THEM JUST DO WHAT NEEDS DOING AND NO MORE LORD GOD THANK YOU IN JESUS NAME AND PLEASE LORD GOD CANCEL ALL OF MIS.. SARCHA BILLS FOREVER AS LONG AS MIS.. OR HER FAMILY OWN MIS.. PROPERTY EITHER DO ONE OF THESE THINGS FATHER dramatically REDUCE ALL OF MIS... SARCHA BILLS NOW AND IN THE FUTURE FOREVER SO THAT MIS.. AND OR HER FAMILY NEVER EVER PAY MORE THAN 450.00 PER YEAR FOR ALTOGETHER FOR THE BOTH OF THEM TOGETHER MAKING IT 225.00 EACH AT THE ABSOLUTE MOST EVER FOR MIS... S, CHARGES AND MIS.. REPAIRS BILL FROM COUNCIL OR SHH ASSOCIATION WHOMEVER IT IS FROM  OR BETTER STILL FATHER PLEASE CANCEL THESE BILLS FOR MIS.. ALTOGETHER FOREVER AND LET SH HOUSING ASSO PAY THEM FROM OTHER TENANTS OR SEND YOUR ANGELS TO PAY THEM OR JUST MAKE IT LOOK ON THEIR COMPUTERS THAT THEY WERE PAID IF THAT IS OK WITH YOU LORD GOD AND I PRAY EVERY ONE WILL ADMIT THAT MIS.. FLAT IS THEIRS AND ALL BUT THE R ON THE PROPERTY AND I PRAY SHHA AND ALL WHO HAVE THE POWER WILL AGREE TO GIVE MIS... THE FREEHOLD TO MIS.. FOR FREE SO THAT MIS.., WILL OWN ABSOLUTELY EVERYTHING ONCE THE ROOF IS DONE UP AND I PRAY IT WILL BE INSULATED AND I PRAY IT WILL BE DONE LEGALLY ON PAPER AND WRITTEN THAT MIS... OWNS THE FREEHOLD TOO FIND WAYS LORD GOD JESUS FOR MIS... WHO CAN BE AGAINST MIS... AND YOU CAME AND CAME TO GIVE LIFE IN ABUNDANCE IN JESUS MIGHTY NAME AMEN
Jonathan: United Kingdom 
Please pray for the healing of my heart and soul and I will be praying for you.
Emily: Trinidad and Tobago
Please pray for my son to get into a top primary school I registered him in. He is very intelligent. Many people know the principal or a teacher to help them reach their child in, but I only know Jesus who can help me. Please pray that it is his will and that I will receive the call informing me that he got in to start September 2018 very soon. All praise to the Lord God because he is about to do great things in my life and my son's life!
Danny:USA
Hi my wonderful brothers and sisters all winter being homeless I rob Peter to pay Paul I promise my body I will give it some much needed rest when the warm weather comes but this year I am in NYC and it was like 55 last night and rainy for like a week so I have to carry a large blanket but I hardly have the strength left to do that and when I ride the subway at night to survive you have to sleep sitting up and the next day I feel not very good so asking for prayer for GODS help it helps me so much just to know you  are there and that you care!GOD richly bless you    brother Danny  6/4/18

Israel: +234
Am a pastor, please pray that the. Lord will grant me ministerial favour and grace to continue

Phyllis: USA
Prayer needed for my family, my sons, first of all, are great sons, but we all have our faults. Please pray that God will open there eyes to see and give them discernment in life.  And cause them to realize that a Mother is separate from any relationship that the may have in their lives and that she should be respected and honored at all times. My sons are good sons, but it seems that when my birthday comes one does not call or forgets, the other one tries to go the cheap way or never have money to celebrate as he should. Then or tries to pawn off second-hand stuff to me but, he knows his wife won't accept that, so why me?  And the other does remember and comes through, but this last girlfriend he is with now seems to be changing him in some way, or he is doing it himself when it is not necessary. I never treated them this way coming up, and they were not raised to treat anyone else as such, especially your mother.  I am very hurt and do not look forward to Birthdays and Mothers day anymore.  Your Moms will always be there for you when everyone else is gone.  Pray with me that God will give them all discernment and wisdom.  Am I taking this too seriously?  Thank you and God Bless.


Female: USA
Please pray for me--I have a legal matter that I need justice and favor with.  I have been falsely accused and detained and now must appear in court.  Please pray all will be well and the truth will come out.  I ask that I will be vindicated and the judgment overturned.
Rana: United States
Please pray for my dear friend who will be having surgery tomorrow. Prayers are needed for healing and for God's Mercy and Grace to carry her and her family and friends through this.  
Daniel Cahill 
Hi, my beautiful brothers and sisters please say a prayer for me! I like everyone else I woke up this morning ready to get some things accomplished after a long holiday weekend! There is only one problem riding the subway last night homeless, I hardly got any sleep, so I am very tired. I have to let people go ahead of me until my strength returns and then try to get at least one thing done. Your prayer will help me realize how to cope with the situation I find myself in, and for that, I am deeply grateful! GOD richly bless you, brother Danny  5/29/18
Williams: United Arab Emirates
Dear Brother / Sister in Christ,
Greetings,
I'm Williams writing this mail as a prayer request – for my family life, personal life, Official life all these are at stake due to my disobedience in Christ.
I regret my sins, and I need your prayer support to overcome this situation and be a witness to our God and Lord Jesus Christ.
Thanks for your prayer support and I believe that my fear spirit will be driven off and will have enormous success and blessings.
Warm regards,

Grant: South Africa
Hi, I need to stand in agreement for my roommate to be prohibited from driving a car on the road. He does not have a valid drivers license, and car license disc on the car he drives is almost 4 months expired. The car is not even in his name. These are serious violations here in South Africa, and if he eventually gets caught, the authorities have the legal right to arrest him.  Pray that God will have the best solution according to His will. It is a very serious matter and pray for God to act accordingly and speedily in the quickest possible time according to His will.
Cecilia: Zambia
Help me in prayer I need a breakthrough for my family and me there is too much stagnation. 
Rhonda: United States
Please keep my grandson from abuse. There is imminient danger. Please keep him away from his abusers forever. May he be happy and calm.

Tom: Country
Dear Lord, we ask You in Jesus name to reconcile Tom and Amy. Please see how lost the two of them are and remove all obstacles hindering reconciliation. Thank you...
Fredrik: Sweden
 Please pray with me that Nina Mikaelsson will cut down on her drinking. I care for her health. Please pray for Nina Mikaelsson concerning alcohol even though she isn't a believer yet, please pray God will work behind the scenes and make Nina stop drinking as much, so she gets hangovers. I care for Nina even her health! Please pray! Hope you understand my worries for her even though I don't know completely how much she drinks I know she loves wine and to drink though. Best Regards Fredrik
Amazed: United States
Healing miracle restoration salvation for John L, Gina and family, may the power of God touch Marjorie and family, Marlene Maureen in Jesus name Amen.
Tom: Country
Dear Lord, I ask of You to restore my happiness and fulfillment in life. Allow me to share my life with the love of my life, I ask this in Jesus name, Amen. Thank you for your prayers...



Ruth: United States
Please pray for Diane, a Christian, who has injuries to her neck, shoulders, wrists and other joints, for miraculous healing and also protection from any kind of further injury.
For Tori for a ministry session to go well today & tomorrow (22nd & 23rd). She is seeking help to get completely free of some satanic programming that was done to her, and that has plagued her all her life. Especially for protection for her and the minister and for the long-distance video connection to work well without any hindrance. 
Thank you so much, and God bless you!
Mel: United States
I have some physical symptoms I'm concerned about but know God is my healer, so I am asking and thanking Him for complete healing.  Also, I am wondering if I should become involved with supporting foster children, there are a couple of programs at which I'm considering volunteering.  Finally, I really, really have been planning to walk the PCT and the El Camino for years and have come close but not been able to do it.  I'm asking God to make a way for me this year as I'm getting older and don't want to keep postponing it and regret not doing it.