"Christian Prayer Requests"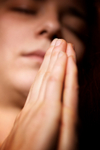 Every born again Believer has the privilege of talking to and hearing from God. But far too often this wonderful resource is neglected. Christians Should Always Pray!
We are powerful and effective, and, "If we ask anything, he hears us. And if we know he hears us - whatever we ask - we know what we have asked or him," (1 John 5: 14-15), (James 5:
NOTE : It may not be possible to respond to every person, but I promise to pray. And I will not place your request in a stack with others and pray, I will pray for you individually according to your request for your specific needs.
I also sincerely request your prayers for me and this ministry.
Jesus loves you,
Samuel
Enter Your Prayer Request
Or Answers to Prayer


Prayer Requests


Rizza N Jonathans: United States
GOD MAKE A WAY THIS GOVERNMENT LOVE CARE VALUES US, GOD OPEN doors for us JONATHAN AND RIZZA,
PASTOR AGUIGO: France
PRAYER REQUEST :
Protection prosperity miracles wisdom healthy chance success, divine breakthroughs must be in pastor Aguigo's life in Jesus's name.
Thank you
K: United States
Please pray for my family that my husband will return home and for marriage restoration.
Imani: United States
Pray that Brandon texts and calls me back.
Derick: United States
I want God to touch my fiance Bridgette's heart and mind so we can be restored and back together, and live together again. I want the demonic spirit of separation to be broken and cast out of our lives from the midst of us. I want love and harmony between us.
Karen: United States
So, my roommate, ex-boyfriend, stop abusing me, and I will get the new place to live that's best for my court date will give me time served for the least charge possible and impossible That God will bless me superfluously and wondrously.
Monique: United States
My name is Monique. I'm 30 years old! Please pray:
Please pray for me not to believe lies but only the truth. Pray, I won't have great pain! Pray, I won't be deceived by Satan! Pray, I won't suffer anymore! Pray, I won't suffer from weeping and gnashing of teeth! Pray for no adultery and healing. Pray for wisdom, knowledge, and understanding. Pray, I would only hear God's voice and that I won't be confused anymore or tormented. Pray, I won't be tortured by Satan anymore. Pray, God will make my family and me healthy and wealthy! Pray, Satan won't be able to harm my health, wealth, and possessions anymore! Pray for healing for my family and me from a bad dog sickness! Pray for help for me everywhere I need it. Pray for God to stop Satan from harming my health, wealth, and possessions worse than Job! Pray for no more bladder problems or confusion. Pray for my body to be completely healed. Pray, I won't need pain medicine anymore. Pray for self-control and discernment. Pray for me to be able to fast without problems. Pray, I won't believe Satan's lies. Pray for my family and me to repent. Pray for Kay to be healed from all sickness and diseases and for her to repent. Pray for Clint to repent and to not smoke cigarettes. Pray for my brother to not smoke cigarettes anymore, or my sister Christine or me. Pray for us to have no temptations to use tobacco products or to sin. Pray for everyone not to use tobacco products. Pray for all Jews to become Christians fast! Pray for all Gentiles to become Christians quickly too. But first, the Jews! Thanks! Pray for perfect health for my father and sister, especially along with Kay and me! Pray for protection for the Jews! Pray, I won't be foolish but wise! Pray, God will make it easy for me to fast. Pray people will fast for me. Pray for strength for me to endure pain. Pray Yeshua will teach me what is wrong in my life bright and that I would obey Yeshua! Pray for less pain! Pray for my housing situation. Pray for a new washer and a new dryer for my father's house.pray for strength for me to not sin! Please pray I won't be foolish and that God won't Let me suffer anymore! Pray For great wealth for my family and I. Pray for protection from Satan for my family and me! Thanks! Pray for peace and no perversion with my speech! Pray, I won't curse God because of how much pain I have! Pray, I will not do bad things because of how much physical pain I have! Pray for me not to suffer! Pray for Good behavior only for me every day as I suffer from weeping and gnashing of teeth! Pray God will heal a dog sickness everywhere it is! Thanks so much! Please fast for me not to have pain anymore. Pray for my body not to feel like I have demons in it anymore. Pray, I won't be sexually immoral or perverse before the Lord suffering from weeping and gnashing of teeth! Pray, I won't suffer from Satan or demons anymore!! Thanks so much! Pray for everyone on my mother's and my father's side, and in my family to repent of their sins and to love and obey God. And for them to be healed of all sickness and diseases and to all go to Heaven. Pray then to all gain great wealth! Thanks so much!!!!
Karen: United States
Prayer
My supervisor (female) continues to harass me and tries to intimidate always looking for something negative, so pray that the handwriting of the ordinances against me is erased that God moves on her heart and that she cannot rest until she does right by me. 
Her latest attack is timekeeping big sigh - "no weapon formed against me shall prosper" - My supervisor has to write my performance appraisal, so pray that there is nothing negative and I score a three or higher. Deliver her from evil - turn her heart to me - bind up every demon operating through and in her to attack - Satan, the blood of Jesus is against you.
Hussan: Ethiopia
God I need your help am your boy I need some money
Rizza N Jonathan: United States
GOD DEVINE INTERVENTION NEEDED PLEASE MAKE A WAY WE CAN GET 90% paid on our VOUCHER we HAVE A CAR WE ARE PAYING FOR I CAN'T GET A LAWYER TO DO IT, we NEED QUE A CASE MANAGER TO COME to TALK WITH US and give us SECTION 8 1 BEDROOM UNIT,
Pamela: United States
My husband left me and filed for divorce. There seems like no chance on his part for reconciliation. Will you please pray God is going to do a miracle in this situation real soon
Desiree: United States
I pray that God watches and guides me through this tough time. My anxiety is extremely high; I pray that he helps me manage my anxiety and helps me find a way to help control it. I pray that God forgives me for my past mistakes and leads me to a better life.
Daniel: United States
Hi, my wonderful brothers and sisters. 
Please say a prayer for me; for the next couple of weeks, I will be interacting with homeless people who, for so many hurtful reasons, Christmas is not a time of JOY, just the opposite.
Some try to escape by drinking or drugging while others lash out in anger for something insignificant; that is where they need me not to respond in kind but to be loving and gracious, so for that, I need your prayers! GOD richly bless you, Brother Danny  12/9/19
FELIE: Malawi
Pray for my family, the business of my husband. He is an agent for everything, sales, land, even cars, etc. We need customers, wisdom for my kids, steve, happy, and Isaac.
We need an increment of salary up to mk200000.oo this month, and GOD should give me money so that I should also contribute to building a church.
Pray for our country peace in Malawi
Ernest: Malaysia
Praise the Lord. Please pray for my father, Mr. Daniel. He is having an eyesight problem where his left eye is getting worse, and he says it is getting dark. He is also having diabetes and high blood pressure. Please pray God must grant him the perfect healing. Thank you, and may God bless your ministries.
Alicia: Australia
Could you please pray for me for the restoration of our marriage for all the years the locusts have robbed from us for somehow God to make a way that we can have some quality time together. Thankyou for your prayers
Rizza N Jonathan: United States
God ARE YOU LISTENING I'M CRYING WE NEED GAS MONEY MOTEL MONEY, GOD, NO ONES PICKING UP RIGHT AWAY ON THE PRAYER LINE; please PRAY BY THE BLOOD OF JESUS I'M PRAYING READING MY HOLY BIBLE GOING TO CHURCH. QUE SOMEONE's HEART TO HELP US GOD IN JESUS YOUR SCRIPTURE SAYS, IN THOUGH YOU WILL MAKE A WAY, GOD ON MY LIFE LIVING LIFE PLEASE GIVE SOMEONE A HEART TO GIVE US GAS MONEY,
PASTOR AGUIGO: France
PRAYER REQUEST
Protection, prosperity, miracles, wisdom, freedom, chances of success, healthy,  and divine breakthroughs must be in pastor Aguigo's life in Jesus's name.
THANK YOU
Rizza N Jonathan: United States
God please OPEN DOORS LAY ON ROMONAS and Gunners HEART, and Collens HEART to HELP US WITH FINANCIAL MERCY MONEY, we NEED $1000 or around there our account is overdrafted GOD HELP US WE NEED MONEY NO ONE CARES PLEASE GOD GIVE US OPPORTUNITY TONIGHT OPEN DOORS GOD IM SO SAD IM SO WORRIED, we SERIOUSLY REALLY NEED financial HELP. Where are you LORD, IM CRYING FOR YOUR HAND IN FINANCIAL MERCY GOD,
David: United States
Our Father's Name, Kingdom & Will — Our Needs (Provision, Forgiveness, Relationship toward Others, Protection from Temptation & Evil (Matt 6:9-13)...


"9 Pray, then, in this way:
'Our Father who is in heaven,
Hallowed be Your name.
10 'Your kingdom come.
Your will be done,
On earth, as it is in heaven.
11 'Give us this day our daily bread.
12 'And forgive us our debts, as we also have forgiven our debtors.
13 'And do not lead us into temptation but deliver us from evil.
For Yours is the kingdom and the power and the glory forever. Amen'" (Jesus Christ, Matt 6:9-13)
Stephanie: United States
I pray that I get pregnant with a healthy daughter as soon as possible.
Bhawani: India
Dear Jesus Christ, I want you to clear my exams Jesus Christ it is scaring me so much Jesus Christ, please help me Jesus Christ, please help me. Amen
Nicole: Country
My mom has a mass on her Kidney, for God to heal her, and for the mass not to be malignant. Also, for these dizzy spells, I've been experiencing. I need lots of prayers for my current work situation to clear up, so I can work again ASAP, hopefully starting this week. Also, I need prayer to ask that I passed the CBEST Test I took today.
Imani: United States
1. to finish all my novels this month
2. to write 6 hours every day this month
3. to accomplish all writing goals and write well
4. to manage time well esp with writing
5. Brandon to text me back
6. peace in our relationship
7. to have long video chats with Brandon daily
8. Brandon and I have salvation
9. to be friends with Brandon and see him a lot and spend lots of time together
Laura: United States
Asking for a prayer of protection from nonbelievers at my job as I am being mentally and spiritually attacked; That I am able to keep my job, and for the nonbelievers to come to know God and become saved.
Danny: United States
Yeshua/Jesus, I may not be the smartest or coolest person in life. As a Christian Messianic believer, I do struggle with knowledge and all understanding needing wisdom for life and better ways and better results concerning my faith. 
As a blessing to others, I hope that others will find that your Spirit is pretty smart and knows what it is doing. The care and will of men us all there is no one or things even spirit - spiritualist things that are ahead of Christ for he is always quick and on time for all things and is the revelations of life and the miracle in this world country and life. 
Father bless us disciples/apostles of Christ who do not know it all but depend on our faith and what we hear and what sometimes is not seen - yet. But there are blessings in waiting and working the miracles into position and place for the Lord's blessings and anointing. 
Please bless those that are being saved, and enter into a new life and family way of life and church. Protect your Children and the Children Children from Satan demons and all harm bless their steps, and ways make their lives whole and wholesome ( good). 
May we find our place(s) of worship and friendly - family gathering and worship ( Praise) may each person know their place and specialness in God's kingdom and the world - universe. Give us the Spirit to know the difference and the power to carry our trust and faith.
Steve: United Kingdom
I need healing for my body. I have palpitations, insomnia, painful, bony lumps appearing, fatigue, and thyroid dysfunction.
Thank you.
Mary: United States
Ron has anger issues, Racist, Has body pains, and heart problems. For Mj and Rons marriage be blessed. Cancer stay in remission for Joanne, jeffs wife. mj and june be healed. Jon be healed of mental issues. Deppressed. Lives 4 hrs from God intervene in his life. God heal mjs from past son that passed away.
Chris: United States
Please pray for me with my job , I'm , going thru many things now with it and I need God's strength and wisdom , also my son, Jesse, he is married to a nonbeliever pulling him away from God and family , plz pray that God will open his eyes to see the truth and come back to God again, TY.
Donna: Canada
Kindly pray for my son Nikolai who is studying biomedical engineering, that God will give him wisdom, knowledge & understanding to pass all his final exams & pass all his courses with flying colours. That God will give him peace & retentive memory to answer all the questions in all his final exams, which started Dec 2 until Dec 16. Thank you so much.
Donna: Canada
Kindly pray for Omelette healing for my husband, who got diagnosed with depression four months ago. He is now in medication & seems like it's working in him. Now he has another problem that he is not performing well in his gradual return to work program after being off sick for almost three months. Pray for her supervisor/coach who is very impatient in teaching him that she will be kind, merciful, gracious to him & treat him with more loving kindness, more understanding & patient to him. Pray that God will increase his skills, knowledge & wisdom to perform well & sVe his job for him. Thank you so much.
Rhonda: United States
I need prayer for a good-paying job and financial blessing.
Jonathan: United States
GOD PLEASE QUE TIFFANY TO TALK WITH US RIGHT AWAY, GOD QUE MY MEMORY UNCOVER WHERE I PUT THE SERVICE PLANS, I NEED OPPORTUNITY OPEN DOORS FOR ABUNDANCE HELP ME REACH JAMES KENNEDY OVER THE PHONE I NEED FINANCIAL HELP GOD PLEASE LAY IT ON SOMEONE's HEART TO HELP ME WITH $943.29 to pay for my banking overdraft please Jesus make miracles I'm trusting in you
GOD PLEASE BLESS THIS CALVARY LIFE CHURCH WITH CARE for me and Rizza Pastor Ed AND BLESS THEM WITH ABUNDANCE, and GIVE US $943.28 Ill work IT OFF, GOD WE NEED THE HELP GOD PROVIDE $1.2 MILLION IN ABUNDANCES IN DONATIONS FOR THESE CHURCHES AND AGENCIES, SHAREOURSELVES WE HAVE AN APPOINTMENT 18th 9am help me cry I REALLY NEED THE MONEY WERE HURT, 
Anonymous: South Africa
Dear Trinity, pray for us and heal us and meet us in our time of need. Amen
Imani: United States
 1. That Brandon and I  video chat everyday long hours
2. That Brandon and I meet up once a week
3. For Brandon to be nice to me and respect me
4. To talk every day to Brandon
5. To have kids by him and for his salvation
6.peace between us
Alisan: United States
I am 16 years old, and honestly, dreams of the world ending aren't really new to me, but this time, it was so different. 
So in the dream, I was in my house, and I was looking at the clouds through the window (which is something I do daily), but one of the clouds took the shape of an angel, but for some reason, I knew it was God. 
The cloud started to fly at me, and I woke up. I went back to sleep about 5 minutes later and this time it was the same setting and the same cloud but the sky was dark red this time, and it was dark outside and the only form of light was the cloud (I know it may sound weird but bear with me) and just like in the first dream it flew towards me. 
Now in the third dream, I was in my house still but this time in my living room. The sky was still dark red, but all the clouds were dark this time, and I kept saying, "Jesus is coming back soon," but no one would listen. All three of these dreams occurred back to back on the same night.
Evita: India
Please pray for me that the person whom I love returns to me. It's been more than eight months, and we are not in contact. I am not able to move on. Please pray that he comes back and agrees to marry me.
Stephanie: United States
My brother in law recently got saved and baptized. He used to have suicidal thoughts, and they went away when he got saved. But now they're coming back, and he's been seeing demons. Please pray for Jaci.
Suzannah: India
My brother Ian is suffering from epilepsy and psychosis; he has been heavily medicated. He is now on antipsychotic medications that are causing him a lot of side-effects and now he cannot walk or eat by himself; it and is very serious.
Please pray for him; we need a miracle. Regards,
Suzannah
Stan: United States
I had cancer and was about to die, But a Robotic machine saved my life. It was an experiment of the military of the United States Government. Plus, I see Miracles from God, which I can't say anything about it. 
It is almost Christmas and my money problems are not good. I need another God Miracle now.
Jonathan: United States

GOD HELP ME GOD IM SUFFERING SO BAD, PLEASE Provide ABUNDANCE WITH PASTOR JIM AND PASTOR JOE TO RECEIVE A LOVE GIFT OFFERING TO GET THE BILLS PAID please God help James Kennedy LOVE US AND CARE FOR US God Jesus, please come back to EARTH to HELP US HELP ME READ MY HOLY BIBLE AND PRAY TO RECEIVE THE $1250, I NEED $204.09 to pay auto lease $49.93 I need $123.14 for auto WARRANTY please God help me get that PAID FOR. Help me get paid for I owe Rizza $200 help me get that paid for I owe her Mom $140 GOD HELP ME GET IN $79 for traffic tickets and $200 in auto repair $50 in credit repair $24 in credit card, and I need $943.99 in overdraft I need to pay for, God, please provide abundance guide m
Danny: United States
Abba, Father, I pray for Jacob; please make him well. You know what the problem is, and hopefully, it is resolved, and he will be better by your grace mercy kindness. Make My Daughter Amanda's Family whole and wholesome bless them and the other two children AND their kids. I pray that they all may do well at all things and have wisdom knowledge understanding in their way of life always. In Jesus/Yeshua's name.
Danny: United States
Abba Father, I love Yeshua/Jesus very much and exalt him with great worship.  In his name, I pray for forgiveness and grace, mercy, kindness.
 I have forgotten that you all are the same, and you love me as much as you love your Son, which I know is great. I'm sorry and repent of saying something stupid in a low moment, wishing my life and the love I feel to be greater or different. 
Jesus/Yeshua, I know you all understand. I'm sorry I love you all very much and want to experience the same freedom and love that others do that have great testimonies.
My testimony of you is positive, and great I will be sharing it New Year's Eve at Fire and Water; bless the Pastor(s) and the worship teams and all those who pray and encourage each other, and also the Bible Study and Bible Study group. 
Thank you for your help; make each day victorious and great; help me to be better at life each day. Amen.
Winston: Philippines
Please pray for My Wife ( Van ) and me. 
Our marriage is having trouble. Please pray that we will always be faithful to Christ and to one another. That we forgive each other, and we tell each other everything. And We will always be spirit-filled. That my wife will not lose her way and not go back to her old self.
Claudio: Argentina

PRAYER Request:
PRAYER ORDERS; FAMILY FINANCE; RELATIONS; RELEASE; DELIVERANCE; HEALTH; RELATIONSHIPS; RESTAURATION
EMOTIONAL AND FAMILY RESTORATION
Rupture of generational curses on my life and my family's life. Family members given for adoption for three generations. Finding maternal grandmother Dora Gómez-
FINANCE:  new job and business opportunities, debt cancellation acquired commitments
JUDICIALS: Resolution of legal proceedings and files concerning occupational disease and real estate scam
RELATIONSHIPS:  Away from inopportune and bad people who are not a blessing to my life
RELEASE LIBERATION DELIVERANCE: Breaking ties and pacts made with the enemy in his youth due to ignorance of the Word of GOD MARIA GOMEZ, DORA GOMEZ
HEALTH: Restoration male reproductive system, urinary tract, endocrinological system
PRAYER FOR CLAUDIA AND AMERICA GUANUCO: EMOTIONAL AND FAMILY RESTORATION. Rupture of generational curses on their lives
FINANCES: Opening of new work and business opportunities, cancellation of debts, acquired commitments. Collection of monies owed.
RELATIONSHIPS: Away from inopportune and bad people who are not a blessing to their lives
SANITY: Restoration female reproductive system glandular system, biological clock
HEALTH: Emotional and spiritual healing
RELEASE; LIBERATION; DELIVERANCE: Breaking of ties and ligatures made in the Andes Mountains. Bindings and ties that prevent the arrival of Blessings into their lives.
France: 
Prayer for Leika- a child with inoperable brain tumour: 
Please heal Leika, who has a rare brain tumor disorder, and we bind it in Jesus's name. Even though doctors are saying it is inoperable and predicting death, but Jesus says all things are possible for those that believe, we believe a miracle for Leika who can not go to school, and God wants her to live, and we speak life and not death over Leika. When she goes to the hospital, and we speak miraculous healing in Leika and for her mum Cindy and siblings and all stronghold to be broken in Yeshua's name, we pray abundance and blessings all the days of their life.
Jonathan: United States
GOD I NEED FINANCIAL MIRACLES I NEED $1267 to pay for bills I need $204.09 for auto lease $49.93 auto insurance $123.14 Auto Warranty $200 mechanic $60 traffic tickets $140 Rizza $200 I owe them for food and gas services $24 finger hut credit card $50 credit repair $12.50 dental coverage, $60 for gas $50 food GOD give love and care for Rosas heart at Pathways of Hope to provide me with Donation for bills and ENHANCED GUIDANCE OR USE TIFFANIES RESOURCE PRAISE THE LORD WE BOTH HAVE SERVICE PLAN for housing GOD PLEASE PROVIDE FOR AGENCIES AND SERVICES ABUNDANCES GOD GIVE ME OPPORTUNITY NOW TO GET THESE BILLS PAID, please JESUS BEFORE I LOOSE OUT ON WHAT IM PAYING FOR PLEASE GOD OPEN DOORS GUIDE ME,
Imani: United States

1. To finish my novel
2. Protection and guidance 
3. 20,000 dollars for a house and necessities
4. To have WiFi at home
5. Good friends
Foe Prayer Request
Answers to Prayer