"Christian Prayer Requests"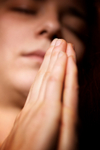 It may not be possible to respond to every person, but we promise to carefully pray specifically for you, individually, according to your request.
Pass your blessings on by taking a few seconds of your time to pray over these prayer requests. Pray for them in love and with an expectant heart.
All prayer requests are earnestly prayed over before being placed online where they are then prayed over by others. The requests remain online until the page reaches capacity, which is usually a month or so. Prayer requests can be resubmitted as often as desired. 
Answered prayer builds  faith and reassures us that God is  faithful.
Jesus loves you,
Enter Your Prayer Request
Or Answers to Prayer

Remaining Safe from Coronaavirus
By Following God's Plan


This Christian website covers the globe. Regardless of country, color, or language, as Christians, we are all Children of God, and He hears our prayers. Please spare a few seconds to pray for your brothers and sisters, and they will pray for you.

---

"Prayer Requests"
Shawn: United States
Please pray for me... I'm suffering from gastrointestinal problems that won't heal.
Doris: United States
Brain nerves healing.
Mitzi: United States
Dearest Precious Heavenly Father, I pray today that Rachel will obey the court's order to allow her ex to have 50/50 custody of their 2 children! She has been keeping the youngest away from his father!  Her last chance before contempt charges are filed on May 13 @ 6 pm. Pray she complies with the court's order! Thank You! AMEN!!
Melanie: United Kingdom
Please pray for my relationship with my fiance. We have had many problems, and it has caused serious arguments in the relationship. I feel that we are going through spiritual warfare in our lives and this has created a great deal of conflict. I am distraught right now. I need God's help to bring peace and reconciliation to our relationship. We do not live together, and he is currently not speaking to me. I love him dearly and desperately want to. Please pray for us. Thank you.
GYla: United States
Please pray for my complete healing from MS and insomnia. Thank you.
Avianna: United States
Three years ago, my parents and I lost our home. We ended up having to move in with my mother's family. It has been a very difficult and draining experience. I am so tired. I am really beginning to feel the effects of how hopeless our situation looks. I am so tired of not having a home. I miss having a stable place to live. Please pray for a breakthrough.
Dawn: United States
Susie: United States
Please pray for my sister Kristina who has been battling the COVID for 3 weeks and has taken a turn for the worse. She was transferred to the ICU unit this morning. Please pray for her healing.
Wei: United States
I pray for my basketball buddy to NOT deny Christ and that he repent of something he said so that not happen. I pray for him to be mindful of others as I am mindful of him. I pray for his family and whole household to believe on Christ and to be redeemed. I pray that they be able to humble themselves so that they not need to be HUMBLED BY GOD. I pray that their whole family be blessed and that they have enough financially to be generous with a charity so that they NOT FALL.
Rebecca: United States
I'm having some health issues that are causing me anxiety. Please pray for God's healing in my body. Thank you!
Johannah: South Africa
Shalom, I'm really in need of restoration & God to bless my husband with a job our business to start running again with a financial breakthrough. I need immediate intervention; I have lost so much I'm drowning in debts can't even pay anything.
Nguyen: Vietnam
Dear pastor,
Please pray urgent to destroy the deceiving demon harm, deter the oversea ministry works, a study of Christians, children in Phong Van office, Visa service office. Evils operate through  Oanh, who works in the visa service office, do to make Australian visa application great wrong (compared the right details I provide), so my visa application is refused by Consulate. I have a bad history, and it is difficult to have the opportunities to do our overseas ministry works.
Please pray God will bless me to have new power and the wisdom to explain the Australian Consulate successfully, provide the right details again directly, and my visa application is agreed. God recovers the blessing of the right person, daughter of God.
Please pray God to bless me to provide the personal document to American Consulate today to get the American visa.
Please pray for Ms. Oanh, who uses witchcraft, go with satan to have benefit, money ....and harm my visa application by providing the serious mistake, repent và give up guilt, demon, and believe God. God bless you
Al: United States
Please pray that 
1) God will stop those who are harassing and threatening my family and me, 
2) that God will redeem all my children and grandchildren and let me win the current lawsuit due to injury.
Healing for Tammi: United States
 My daughter, Tammi's veins, are bulging; it looks like cysts in her arms, legs, and chest. Please pray Jesus puts His healing hand on her, that is it not life-threatening, that she lives and does not die, and declares the work of the Lord. God saved her 11 years ago when doctors gave up; she is a recovering addict and helps so many people and gives her testimony in prisons. She has a 12-year-old daughter and is so loved. Prays she is healed in the Powerful Name of Jesus, and God grants her a long life.
Daniel: United  States
Hi, my wonderful brothers and sisters!
Please say a prayer for me; I am saved yet homeless at 74, and the prayer helps me so much, especially these days!
GOD richly bless you.  Brother Danny  5/11/21
Parimala: India
Hi Brothers and Sisters,
Please pray for my mother. Her name is Parimala. She is currently in ICU, Ventilator and she is in the critical stage. Please pray for her good health and recovery.
She will recover only with all our prayers.
Regards, Svethlana
Jordan: Canada
I have a very needed prayer request for my older sister Natasha - she needs a total healing of her body after a car accident that occurred in the last 2 years - she had her internal body thrown off in some ways, certainly digestive - and it has become regressively debilitating for my usually vibrant and active sister, who is a loving mother of 3 and a worship leader/ministry leader who makes a massive impact on our church and community... she is suffering and it is hurting me and my family. I am praying for an urgently needed healing and an intercessory miracle - a total healing of her body head to toe.. it means everything to me - thank you.
Brooke: United States
Please pray for my mother Kay as she recovers from intestinal surgery and has a lot of pain and weakness, and also as she is going through chemo for thyroid cancer.
Thank you
Wayne: United States
Hi, this is Wayne; pray for me, would you? I need help as a Christian; I have overcome a lot, and in my Christian Life, I need help with sexual sin. Just pray for me to overcome that. I believe I will just believe he wants me to have someone else praying with me. Thank you also pray for me to overcome in the area of temper just pray cuz I kept my tongue more in control, haha I spirit in my life pray for a friend of mine he needs to leave friends from marijuana, and he has anger issues, and these help with is a Christian just pray for the lord to bring his tongue under control; more of a spirit in his life of the spirit, thank you. Like I said, I have overcome a lot in my life, and a lot of it was through someone praying for me. I overcame pornography completely, and I am confident I will overcome what I've told you to pray about as I grow in the Christian Life. Thanks a lot; I know your prayers will be answered.
FARA: Madagascar
My name is RASOAMANARIVO FARA; I am 38 years old. I am a Malagasy woman, and I live in Madagascar. Pray for me that I finally meet the man of my life. An eraser who fears God and who truly loves me. Pray for me that I will get married this year as I am starting to age. Pray for me that I will get married this year. Pray for me that I will be delivered and freed from the spirit of celibacy, the spirit of loneliness, the spirit of the right husband and that the yoke of innocence is broken. The blockade of marriage destroyed until its extermination. 
Pray for me that I will meet the man God has already prepared for me. A single Christian man 40 years old who has already received Jesus as Savior; a working eraser who is very beautiful inside and out because he already has the holy spirit in him. 
Pray for me because everyone is laughing at me because of my chronic celibacy. In addition, I am approaching the age of menopause when I wanted to have 3 children. Pray for me that God will work a miracle and that I will get married this year. 
Pray for my prayer request on this subject of marriage proposal day and night, morning and evening. Pray for my prayer request every day until I present my testimony to you and tell you that I have received my answer to my prayer. Thank you.
Angel: India
Please pray for my father, Mr. Sylus, 72yrs old. He fell down at home and had a head injury with SDH on 25 December 2020. Immediately craniotomy surgery was done, but till now, approximately for four and half months, he is in the ICU, still unconscious with only reflex movement to pain stimulus present, on the ventilator and suffering with bedsores. Recently he also developed septicaemia. The doctors don't understand why he's not gaining consciousness for so long. Please pray for his redemption from sickness, bonds of curses, or evil spirits and pray for restoration of health to his body, soul, and spirit.
Emilee: United States
My coworker is very angry, and it seems to be at me, but she refused to talk about it or work it out. Please pray that God calms the situation and protects my job. I don't want her to lose hers either. We work at a church, and our new pastor starts in June. This could truly cause trouble. We need a God intervention.
Jim: United States
Please pray I am healed of stomach problems and bad daily pain.
 Pills don't help. Doctors are not helping. Not even hospital or G I doc. I ask in Jesus' name. Amen. Thank you. Love you. God bless you.
Keisha: United States
Blessings. URGENT: Please pray for me to have favor with USCIS and wisdom in an immigration situation. 
Due to the pandemic, I applied for an extension of my tourist visit in the US for a period ending Dec 2020. I didn't get a reply then, but most of us at home got sick with Covid like symptoms. My sister (a nurse) was tested positive, and we were all placed on quarantine. I was told that if I left before the response, I would be considered abandoning my case, and this could have serious implications on my visa; I also read this online. I called USCIS about the delayed response and was told as long the case is open, I am within the law and that I would have some grace period after the reply to get myself together to leave the US. During all this time and my sister's marriage was going through a lot, and there was a no-contact order because he was abusive to her and the children. Everyone was struggling emotionally, and they depended on me heavily for support. That is situation is ongoing even now. My sister's right hand was also injured on the job, which left her incapacitated and needed to help out. In Feb, I was asked to do biometrics and did.
On April 23, I received the approval letter granting an extension for the same date I applied for. I have been trying unsuccessfully to get past the automated system at USCIS to speak to anagen but to no avail. I must travel to Florida, where I left my house keys and some of my belongings with my mom because my return ticket was from fort Lauderdale as I did not foresee the pandemic or the extension. I have some protocol relevant to the pandemic to meet before my flight to Jamaica which is time-sensitive. I really need to talk to a USCIS agent to know how to proceed legally. Also, pray for my sister and children who are going through a lot and are likely going to go through a divorce. My mom is over 60 with several serious health conditions, and I just want to make sure there is no issue with my visa that would hinder me from rushing to her if there is a health situation.
Lindsey: United States
Lord, I pray for healing and for my baby without doctor intervention and treatments before I get too old. Thank you!!!
Sally: United States
1. Pray for the USA to raise Godly leaders and flush out the evil and darkness that's come against us.
2. Pray for the Lord to put someone in my life to interpret the dreams He gives me each night. It's been many years.
Mitzi: United States
Pray for Stephen! He will be in Tribal court today, up against a nasty, lying person. Pray the Judge s eyes to be opened & ears unplugged! Pray the Judge will see thru the lies & deceit & know the TRUTH. Pray GOD confuses & ties the tongue of Chris! Pray god WILL CONFUSE & TIE THE TONGUE OF STEPHEN'S ACCUSER! Pray GOD will speak BOLDLY, truthfully & effectively through Stephen's Lawyer; Pray TRUTH and JUSTICE will prevail. May Grace, Love, and Mercy be with Stephen today! AMEN!
Donna: United States
I pray that the godly man I'm in love with, and I, will grow together in our faith and have a Christ-centered relationship and any obstacles that are in our way be removed.
Nguyen: Vietnam
Today, I have an interview for an American visa in Consulate; I go America to attend the Ministry Conference, please God, for this success.
After that, I go to Home credit loan company to request to prolong the time for the loan contract of my young sister, Thu Oanh, because Covid and her son have a blood disease, she has a difficult income, so she was not able to return the money on time. Please pray God to bless Oanh and me, and the Home credit director will accept Oanh's pay late.
God bless you.
Thu Thuy
Andrea: Canada
I currently live in a women's crisis Centre and have found the perfect place for me, God willing!
Thank you for your prayers!
Al: United States
Please pray that God will protect us as my family and I face severe spiritual warfare. It includes some of our family members. And pray that God expose and defeat those trying to blackmail me and threatening my family's safety and future. 
Jacob: Israel
In the name of the Lord Jesus Christ, I ask for prayer to the Father to work, in justice, towards 
L, T, M, M, L, M, C, J, V, M, E, M, B, M, C, C, A, C, M, C,  C, E, S, C, M, because they oppose the gospel:
Romans 12:19 King James Version
19 Dearly beloved, avenge not yourselves, but rather give place unto wrath: for it is written, Vengeance is mine; I will repay, saith the Lord.
2 Timothy 4:14 King James Version
14 Alexander the coppersmith did me much evil: the Lord reward him according to his works:
Romans 1:18-19 King James Version
18 For the wrath of God is revealed from heaven against all ungodliness and unrighteousness of men, who hold the truth in unrighteousness;
19 Because that which may be known of God is manifest in them; for God hath shewed it unto them.
Psalm 7:11 King James Version
11 God judgeth the righteous, and God is angry with the wicked every day.
Exodus 20:5
King James Version
5 Thou shalt not bow down thyself to them, nor serve them: for I the Lord thy God am a jealous God, visiting the iniquity of the fathers upon the children unto the third and fourth generation of them that hate me.
Psalm 35
King James Version
1Plead my cause, O Lord, with them that strive with me: fight against them that fight against me.
2 Take hold of shield and buckler, and stand up for mine help.
3 Draw out also the spear, and stop the way against them that persecute me: say unto my soul, I am thy salvation.
4 Let them be confounded and put to shame that seek after my soul: let them be turned back and brought to confusion that devise my hurt.
5 Let them be as chaff before the wind: and let the angel of the Lord chase them.
6 Let their way be dark and slippery: and let the angel of the Lord persecute them.
7 For without cause have they hid for me their net in a pit, which without cause they have digged for my soul.
8 Let destruction come upon him at unawares; and let his net that he hath hid catch himself: into that very destruction let him fall.
9 And my soul shall be joyful in the Lord: it shall rejoice in his salvatio
In the name of the Lord Jesus Christ, I ask for prayer to the Father to work in justice towards; 
L, T, M, M, L, M, C, J, V, M, because they oppose the gospel:
Romans 12:19 King James Version
19 Dearly beloved, avenge not yourselves, but rather give place unto wrath: for it is written, Vengeance is mine; I will repay, saith the Lord.
2 Timothy 4:14 King James Version
14 Alexander the coppersmith did me much evil: the Lord reward him according to his works:
Romans 1:18-19 King James Version
18 For the wrath of God is revealed from heaven against all ungodliness and unrighteousness of men, who hold the truth in unrighteousness;
19 Because that which may be known of God is manifest in them; for God hath shewed it unto them.
Psalm 7:11 King James Version
11 God judgeth the righteous, and God is angry with the wicked every day.
Exodus 20:5
King James Version
5 Thou shalt not bow down thyself to them, nor serve them: for I the Lord thy God am a jealous God, visiting the iniquity of the fathers upon the children unto the third and fourth generation of them that hate me.
Craig: United Kingdom
Can you pray against Satan and his demon's day and night and consume by fire and burn to ashes day and night all satanic new age occults works and all satanic prophecies and all satanic marine kingdom and leviathans powers and all satanic queen of the coast powers and all satanic witchcraft and witches and wizards and warlocks works and all satanic music powers and sexual demonic powers and all satanic ancestral powers and all satanic illegitimate authority and legalities of the devil's and Lucifers work's and all satanic evil sleep undertaken to harm me and satanic sleep paralysis and all satanic rituals and ceremonies and incantations and initiations and sacrifices done on my life and all of the devil's and Lucifers work's and satanic plans snares and traps done on my life since the day I was born in the name of the holy God of Israel and holy lord Yahushua ha Mashiach and holy spirit. And pass this on to other ministries to pray as well and use spiritual warfare against them to destroy them day and night for eternity. And pray to remove all satanic occultic and satanic Jesuses from your prayers permanently and pray I'm highly favored and blessed in every area of my life and loving relationships and marriage and provision and finances and working life Jobs career and health and property God bless.
Danny: United States
Please pray for the success of neartreasures.com.
Chris: United States
Sick. Hard to breathe. Marked shortness of breath. Swelling in legs/feet. Irregular heart rate. Insomnia.
Al: United States
May 2, 2021
Dear Praying Brothers and Sisters,
I continue to request your prayers regarding a financial miracle for me.
As a result of a CARES Act Plan, I need your prayers for the Lord to bless me with a mortgage resolution plan that will prevent me from foreclosure.
Please pray with me for the Lord to grant me complete peace, confidence, strength, courage, and wisdom during this time of uncertainty and financial need. 
Please pray for the Lord to open a door of opportunity for me. I need His supernatural power, presence and, provisions to get beyond this lack and uncertainty.
Please pray with me for the Lord to shield, promote and provide clear provisions for receiving His divine abundance, harvest, and supply in my life.
Thank you, and please know that I remain grateful for your continued prayerful support.
Humbly and Grateful, Alvoid
Sara: Japan
Prayer request Nausea and Vomiting
Sara is suffering with nausea and vomiting last one month, continually, and no eating, very week and admitted in hospital and no family member can see her in the hospital, no allowed, and she feel so alone and tired of vomiting and nausea.
She is pregnant after 7 years,
God bless You
Al: United States
Please pray that God will stop my family members from trying to extort my wife and me as part of their racketeering schemes. We are being attacked and threatened.
Al: United States
Please pray:
1) that God stops the attacks against my family and me from other family members and cyber-bullies, 
2) that I win a lawsuit for injury and for protection from God from all enemies.
Sarah: United States
Please pray peace and protection over my brother. I ask for God's physical, spiritual, emotional, and mental healing and restoration. It's been a hard time for all. Please pray a binding of Satan and his lies and attacks. Please pray victory in Jesus. Thank you!
Wayne: United States
Hi, my name is Wayne, and I am a Christian. 
Pray for my fiance Kayla; she's in Wyatt, Indiana; right now, I'm in canyon lake, Texas; she's coming here soon. She just got diagnosed with diabetes, and she just got over a high fever. She has been weak but is getting better; pray for her healing when she gets here. I'm taking her to a nature-pathic doctor, holistic therapy for diabetes, plus we're getting married; pray for that she has agreed to the marriage with me; she's a lovely person. Pray that she recovers soon so she can leave; she wants to leave soon. Thanks a lot for your prayers; pray for her sister Sandra; she's also looking for a Christian man. She wants to come down here to canyon lake Texas also. Anyway, thank you, God bless.
Wayne: United States
Hi this is Wayne again I would like you to pray for Miriam that's my friend's fiance, Tom is his name; he's in canyon lake Texas right now. Miriam is at the University of Mississippi medical center in Jackson Mississippi; pray for Miriam she was hit by a bus. God love her. thankfully. she wasn't killed, she could have been. somehow she got into the street a busy Street a bus came towards her she saw it coming towards her and passed out under the ground the bus hit her hand the wheels she sent a photo she was really bleeding you could tell big gash in her hand we have not heard from her for 2 days pray for her healing I that she gets in touch with us pray that she gets in touch with her boyfriend Tom it's been 2 days going on now since we heard from her didn't hear from you yesterday so far we have not heard from her today Miriam is the best friend of Kayla that I'm getting married to; Tom is going to marry Miriam. Pray that Miriam is okay she's supposed to be leaving the University soon she took her final exam she's paying for some books have to talk to a couple supervisors before she leaves just pray that she'll be here soon in canyon lake would really appreciate that it's not safe for her being there alone in that town a pretty woman like that. Thank God she wasn't killed by the bus or seriously injured. Thank you for praying that we get a hold of her and that she's okay, God bless.
Wayne: United States
This is Wayne again; me and my friend Tom have a band The Irish gypsies band making gospel music great again. 
We do a gypsy's form of gospel music very unique very very different very unusual which is what producers are looking for we got two producers who gravitated towards our music like a bear to honey we have a song called the train of pain it's going on the internet soon it's going to get a million hits easy is going to go on the radio stations everywhere our pastor's wife told us I see your music all over the airwaves everywhere coming into people's homes so get ready for the Irish gypsies band the whole nation will know all about is pretty soon kind of pain will get Nationwide attention we also have a song we're doing it's a beautiful day gospel I'm also singing a song called give a romantic song with God vitally connected in it they're both very good songs we will be on ReverbNation iTunes Spotify $2 per download I will keep in touch with your prayer request line and I will tell people tell you when we are on the internet when you can check us out it'll be $2 per download train of pain is about hell he pulls no punches old-fashioned fire and brimstone preaching in the song that's what has been missing the gospel has been sold whitewashed over the years they've taken the fire and brimstone out of it we're bringing that back we're going to make gospel music great again after all that lackluster contemporary Christian music this music will be a breath of fresh air our producers are so excited so pray over the song I Believe in my friend believes a large number of people are going to fear the lord through this song it's an appropriate time especially since we are very close to the rapture of the church close to the great tribulation. You can see the one world government all around you like an octopus's tentacles so thanks for your prayers we have a lot of other gospel songs were going to sing put on the internet and radio a lot more I do most of the singing my friend Tom sing some but I'm basically the lead singer I played the accordion Tom plays rhythm guitar.
Thanks for praying for our success for the gospels our music is going to spark a huge revival the greater glory of God coming down upon the church it's app our music is playing a huge role.
Renee: United States
Can you please say a prayer for me, my partner, and our business. The devil is really attacking us right now. He is trying to destroy our business, our partnership, and our finances. Thank you so very much ♥️ ~ Renee
Charles: Canada
I need prayer for healing; my health is very poor. I pray for a miracle for finances. I'm broke now; I have a son and daughter that need God's help to keep them out of trouble; I have a daughter that may be bipolar; please pray for my family.
Rachel Ann: Philippines
Please help me pray for my friend, Reymar. He's a good person, but he's gay. He is with a partner right now who hurts him. 
I have been praying for him that he be saved and that he changes into the man that God created him to be, and that his goodness be used for the Lord's Kingdom. Please pray for his deliverance and salvation. Thank you, and God bless.
Also, I need prayers for my eyesight. It seems that every day, it gets more difficult for me to see. It seems I'm almost blind. I don't have the means to have my eyes checked nor treated yet. I'm also feeling depressed. I cry almost every day. I live alone. I have no family nor real friends to talk to, and who'd understand. Please pray for us. Thank you.
Peggy: Australia
Please pray for urgent finances for repairs for my car, urgently. Pray for my family's salvation and to know Jesus Christ. Also that I will find an affordable place to live for myself and cats and horses.
Alicia: United States
Please pray for salvation for my 16 yr old son Isaiah. That God will set him free from anger, addiction, violence, depression & anxiety. Also, please pray for his mental health because he hears whispers and voices and says that he doesn't believe in God. Please pray that Jesus will reveal himself to my son.
Susie: United States
Please pray for my sister Kristina. She has the COVID, and her lungs are really bad. She's being transferred to the hospital in Colorado Springs.
Diane: United States
Kristin (31 yo) struggles with w/anxiety, takes addictive pills for anxiety, drinks alcohol while on meds. Healing from anxiety and restore her relationship w/her parents. Kristin to go back to church, seek God's will, and volunteer as she did in the past. Disconnect her unhealthy relationship w/woman named Monica, who isn't good for her to be around. Kristin had a very happy childhood to early adult life and used to be full of life/joy. She broke up w/long-term bf of 5.5 years, which she's still having a hard time letting go.
Sathish: Algeria
May God curse and forget the wicked.
Shaji: India
Praise the Lord.
My father was experiencing severe back pain since a week. Due to the pandemic, none of the hospitals nearby was ready to admit. My mom, anyhow, took him to a city hospital, and yesterday we got the reports that he's suffering from renal cell carcinoma, and we weren't aware of it until it started spreading.
Please pray for him so that God heals him completely. Me and my mother have no one in this world to rely on except for the Almighty. My God has done many wonders; I believe he'll do one for me as well. Requesting you to pray.
Nimrod: India
Praise The Lord. Please, Please, Lord Healing my Mother Ragini and Heal my Brother Aditya. They are Suffering from a Cold and Cough last two weeks. Her condition is not Good. We Need Healing and Miracle To Night. Please, Please, Lord, Bless my Family.
Lisa: United States
Please pray with me as I continue Praying with my daughter Hannah for a sudden and abundant restoration of her relationship with Caleb, complete healing of their hearts, and a second chance to have a lifelong, God-centered relationship. In Jesus' name!
JIBIN: India
TO GET WISDOM FOR ANTHONEY (75) AND ANNIE MARY(68).
 Vaz: India
Thank you, Father, for all you have done in our life;  we reached here by your kindness, mercy, now we need your merciful hand upon our son's life. By your righteousness, we give glory for our son's married & family life, Amen,
Al: United States
Please pray:
1) that God protects my family and me from danger as we have been threatened; 
2) that God will judge those who want me to commit fraud to help their cause, and for the salvation of my lost family
Mitz: United States
Pray Stephen does NOT lose his children due to lies & slandering at court Apr.29 1:30 CT. May GOD grant him 50/50 custody & his ex's adultery is revealed! Pray GOD speaks thru his Lawyer & the Judge sees thru the lies & sees the truth! May the Judge rule with TRUTH & Justice.
Tonya: United States
Praying for peace everywhere I go, including work and home. also praying that God takes away low blood sugar
Mary: United States
Pls. pray for Pat, who has a terrible weight issue, and for all those I hold dear in prayer and for a total end to covid and for protection for all from it.
Robert: United States
Please pray for my father, Robert,
was found unresponsive, has bleeding on brain,
has his vitals, blood pressure good,
believing in a miracle from God.
Praise the Lord
Thank you and God Bless
Mae: Philippines
 Lord, please help our business ez medical supplies and mjpm marketing to have substantial financial flow and that our customers will pay us on time. 
We are struggling financially, and we ask for Your help and guidance. Oh God, that we be able to find solutions to our problems, especially for the unserved orders. May our business be a tool for us to help others in need.
Iva: India
Prayer Gracious Father, make our son's marriage happened this year by your mercy ..thanks to prayers, Glory be to Lord, Amen,
Alta: Country
I am requesting prayer because I believe I am under a demonic attack. I have experienced a series of rejections from family members and friends.
Just to give you a brief overview of my situation, I lost both parents in 2 years.; so it's only me and my brother and his children left. 
Recently, my brother stopped speaking to me, and some of my extended family members abandoned me, and there were no arguments or fall out with any of them.
So to find fellowship, I sought to rejoin a community choir that I helped form and financially supported. I left the choir in 2018, not long after my mother died to deal with my grief, but I maintained friendships with most of the members of the group. 
I reached out to the lead director about a month ago and expressed my desire to rejoin the group. Well, he just responded this past Sunday and informed me that I was not allowed to rejoin the group and provided no explanation.
The lead director and I were once very close friends, but since he has been acquainted with one of my girlfriends who took my place when I left the group, he has turned against me. 
I am aware that this girlfriend is infatuated with him, and I believe she practices Witchcraft. She once told me that her mother was a witch. She professes Christianity, but a lot of her actions have been suspect.
The persistent rejections, the unnatural lack of compassion that the lead director has for me, the destruction of relationships all feel like it is coming from a demonic source.
So I'm requesting prayer to bring to a stop the works of the enemy in my life. I am currently fasting and praying myself as well, but I need someone to stand in prayer with me. 
Please Pray that evil will no longer prevail in my relationships.
Thank You.
Al: United States
Please pray that God 
1) stops wicked relatives from threatening the lives of my family members. 
2) that God gives me win of the current lawsuit. 
3) for the salvation of Chicago serial shooters. 
Howard: United States
Please pray for my wife. She has mental illness as well as emotional and physical challenges. Please pray for a miracle healing and for a renewed mind, body, & soul.
Nguyen: Vietnam
Dear Pastor, 
Please pray. Quân has hemorrhages in the brain, and tomorrow he will be in surgery to remove blood out of his skull. May God heal and bless him to recover the surgery successfully.  Please pray to destroy attacks of satan on his health. 
L, S, S, O, and their families use witchcrafts, go with satan have money, jobs, benefits, and invite kill, destroy, dangerous diseases related to life, vital 
(stroke, brain hemorrhages). Pray to destroy the cave of satan in the house of L, S, O, T and their parents 
 L, S, S, O, T, H, D, D, N, D, H, Ha and their families go with satan to have benefits. Please pray they will return and believe God.
God bless you.
Thu
Larry R: United States
Dearest Brethren,
I am requesting prayer for the restoration and healing of my marriage to Susan, with whom I am deeply in love and committed to caring for, and serving, for as long as we are alive. 
Susan left our marriage on February 27, 2021, for reasons I am unsure. I ask God's forgiveness for anything I have done to contribute to Susan's decision to leave our marriage so abruptly.
Susan is a wonderful Christian whose special gift of reflecting the face of Jesus to everyone she meets has taught me how to discern the presence of the Holy Spirit. It freed me to find my prayer language and showed me how to end my fear of professional intimidation by others, among many other gifts. I owe her my life and a good deal of my salvation for having shown me the path to a close, intimate relationship with God.
"Lord, I come to you with this petition because I know that you have made me one flesh with my spouse, and you have said that no man should come between us." (Matthew 19:6)
The enemy would do anything to discredit and defeat her excellent ministry skills. He is deceiving her knowledge of God's will for our Christian covenant marriage declared twice by ordained ministers in front of many witnesses. It seems he may have enrolled several non-believers to persuade Susan down his path out of our marriage.    The Holy Spirit has shown me who his partners might be. Their motives are not in Susan's best interests, but satan's, who makes his partners feel their evil deeds are good and wholesome. 
Please pray for their souls that they should see their fatal mistake of interfering with just one of God's countless covenant marriage agreements.
"O Lord our God, You answered them;
You were a forgiving God to them,
And yet an avenger of their evil (deeds) as well."
(Psalm 99:8)
Please also include in your prayers the protection of Christian marriages being relentlessly attacked by the enemy. Marriage is God's simple example to the world of His church; we must battle with unceasing persistence to preserve His church during these restless, demonic times.
Please forward this message to every believer you know who values God's marriage covenant.
Blessings to you and your family,
Larry
Susie: United States
Please pray for my friend Chris who has leukemia and has developed an infection in his arm and is in a lot of pain.
Alvin: United States
FOR GOD ALMIGHTY AND JESUS CHRIST TO TAKE THE DEMONS AND SATAN AND PLACE THEM INTO THE CENTER OF THE SUN TODAY 04/25/21 TO HAVE ETERNAL DAMNATION BEFORE THEIR APPOINTED TIME. SELAH AND AMEN
Al: United States
Please pray for Eric. Please pray for Eric's conversion and salvation. Please ask God to give Eric the grace to turn to Jesus Christ, repent, and be saved!!!
May Eric find his faith, hope, and love in Jesus Christ.
Nicole: United States
I am a caretaker for a 90-year-old woman (her name is Mille), and she has suffered from almost complete paralysis on her whole right side of her body and incontinence. 
Prior to this, she was walking, driving, etc. Please pray The Lord will heal her completely and restore all the enemy tried to steal from her. She is a wonderful woman of God, and she loves Him dearly. Thank you so much!!!
Audrey: South Africa
I've repented from 30 years of a sinful life. Too many sins to list. I've asked and begged for forgiveness. 
Finally, I removed myself from a 4 year relationship with a Narcissist who ruined my life. When I finally packed my car with what could fit in it, nowhere to go, and drove through the night in faith that everything would be fine, the Narc had once again the last winning by refusing to give my personal belongings and furniture back. 
I ask you to pray for me for a breakthrough in providing me with a job that pays well so that I can rebuild my life at the age of 50. I lost my house, all my furniture. I stay for free in a very stressful environment, borrowing a bed. 
I know I deserve this reprimand. Its been a 9 month journey in finding and trusting in God and living a sin-free life. I knock, but the door keeps closed. I have more questions than answers.
Vina: Singapore
Boldness to share christ to others, healing, protection, provision, and wisdom to start a new business. God bless you all.
Nilda: Philippines

Pls. Pray for me to be strong in faith and for my friend Rajan to forgive me and be understanding to me. May we bring back our friendship and grew stronger. Pls. Pray both of us to be full of hope and be filled with God's Holy Spirit. Thanks.
Nguyen: Vietnam
Dear Pastor,
Please pray; Quân has hemorrhages in the brain; may God heal and bless him to recover entirely right now. Pray to destroy attacks of satan on his health.
Liên, Sơn, Sang, Oanh, and their families use witchcraft, go with satan, have money, benefits and invite kill, destroy, steal.  Demons harm the others, specialty cause dangerous diseases relating to life, vital (stroke, brain hemorrhages); please pray he will destroy the cave of satan, and evils in their house, and their families. Please pray to destroy the demon's cave in my working room; they and their families go with satan to have benefits; please pray they return and believe God.
Please pray to destroy attacks of satan on my brain, causing confusion, fear, mistakes in my works. God bless you, Thu Thuy.
Pastor Arthur prince: Uganda
May God give you the strength to pray until he answers my prayer request today. We need urgent divine provision to purchase property; we are currently worshiping God from and construct a permanent church to represent the kingdom of God, Jesus, the king of kings in this Muslim community here at Kampala city. Thank you.
Priya: India
I earnestly pray to Jesus, my Lord, to heal the disease in my right breast and make it sickness-free and absolutely healthy I wait for a miracle in Jesus' name, I pray.
Priya: Fiji
Please pray for me to get a job in a reputable organization that will pay me well as soon as possible.
Tola: Nigeria
Good day family. 
I greet you all in the Name of Our Lord Jesus Christ. Kindly pray for my mother-in-law who is undergoing radiotherapy treatment to the spine. Her name is Florence Gambo Taiwo, Location is LUTH hospital, Lagos- Nigeria.
Thank you, and God bless!!
HENOK: Ethiopia
Please pray TO STOP THE AMHARA PEOPLE GENOCIDE IN ETHIOPIA. THE ETHIOPIAN GOVERNMENT KILLED SO MANY AMHARA PEOPLE EVERY DAY AND TOOK THE LANDS OF AMHARA. THEREFORE PLEASE PRAY FOR TO STOP THE KILLING OF THESE PEOPLE AND GENOCIDE.
Taimi: Namibia
Lord, please help me, my helper, to settle, and start my family, father, clean me remove all evil blockage, witchcraft, lord help me, unity me & louw, help us to settle to live a blessed marriage life, in Jesus' name a help me a good pay job with a good boss, good team, in Jesus name amen!
Pankaj: India
This is my cry to mighty God; I believe he will definitely help me,I need money for my family treatment; please help me so I can help others.
I love you, my Lord.
Cellina: Malawi
Please pray for me. I got a loan from the bank due to other financial difficulties. I haven't been able to make proper repayments; this has attracted interest. The bank wrote me and gave me. Statement of the money I am supposed to pay, but I do not have the money ... please pray for me.
Josephat: Tanzania
Dearest in the Lord,
My name is Josephat Kirutu, a 53 years old Tanzanian man. I am the founder and director of a small orphanage here in Tanzania called Watoto Wa Africa that needs your prayers for God to touch His people to come to our aid. We have 86 children. We need food, school fees, volunteers, clothes, footballs, proper transportation means, etc. Please keep us in your prayers.
Charles: Canada
I'm behind on bills; I paid 270 0n the 27 March, the hydro called and want it paid by Wednesday in full or there shutting off my power until it's paid, and they want 50 dollars to hook it back up. I don't have to know money again until 29 April; they don't care. I hope that I get a miracle before Wednesday. PLEASE PRAY FOR A FINANCIAL BREAK; thank you. I got the SHINGLES worrying about it and was hospitalized But know body cares anymore about anyone.
 Sarah: United Kingdom
I am so broken. I fell in love with a man who I did not know was married have also heard he has become a father for the first time. Please ask God To supernaturally remove him from my heart and memory, or please ask him to kill me as I do not want to live anymore


Susie: United States
Prayer needed for my granddaughter Megan. She won't stay away from her ex-boyfriend, and he keeps beating her. Please pray for the Lord to strengthen and heal her and keep her away from her ex.


Dawn: United States
Please pray that god will forgive me my sins That's god will save my soul from all my sins that I could be a peace in rest with god That god will have mercy on me give me salvation I've become a born again Christian that I be real acted in my soul that all my sins are forgiven Please pray I live in the group home The supervisor in the Group am he spreading lies and gossip against me he has something against me he's holding grudges and he's judging Destroying my relationship with my friends and family He's telling my family a bunch of lies and gossiping to make me look bad for my family to turn on me to become enemies with me and my friends My aunt's best friend Donna is believing everything he has said against me she is a green everything he said against me I'm 48 years old She says that I should suffer be punished and be just guys Oh she believes everything he's saying against me I have to suffer because of he's lying He never gives Good positive report to my family he's He has an attitude he has aggressive behavior towards me Can you put me on contractor to threat in my house and into threaten me he's turning to agency against me that have me put out of the whole where I have no place to live Everybody is turning against me their staff my friends and my family He's closing enemies in my life I'm a very loving caring Person I don't deserve to Be treated that way He is not open and honest and positive he looks naked late towards me My family asked for a good report on me he gives lies gossips and baby points I never get out of the house I'm locked in the house 24 hours a day My aunt's best friend doesn't take me out the house to spend time with I pray that she was still taking me out of the house and spend time with me Then we could have a close on relationship again He's destroying my relationship with her My aunt lives in Florida I pray that she will come in June Then we can spend time together as a family and be together I like to do overnight at the house when my and is there He's giving me a hard time to spend time with my aunt's best friend and do overnights have my aunt's best friend's house my aunt's best friend is denying everything she's believing everything you said she's meant to leave emotionally abusive My aunt is believing everything she has said what she said to against me I prayed on my and speak up for me find my battles and Stick up for me and find my battles and stop believing everything he has said against me that my aunt will take my side and not there his side and not the stairs side He is jeopardizing and threading my house and I he put me on contract to put me out in the streets cause he doesn't like me he's holding grudge and judgment My house and is that jeopardy because of the contract Please pray that I will get off the contract Please pray that'll be home us in the street I shelter wise Please pray that I will keep my house in Please play I would keep my house in never lose my house My therapist is trying to get me and other agencies for other waiting this father group homes My aunt is telling her that I should stay where I'm at I god needs to open up my aunt's eyes to see the real truth that she will change your mind and call my therapist and put me in other agencies are waiting this Future another place to live it's a 2 year group home it's a halfway house it's a recovery house Please bring don't lose my house because of him spreading lies and gossip for my family to believe and turn against me Please pray that she would change your mind and Call my therapist to put me on other house and waiting list I'm gonna couple of reinless for couple other houses please pray that will be a open up bobby bye next year Please pray for my pets my praying Mantis People are so cruel to them heard them steps I mean told you them They are god's creatures they don't deserve to be and hurt Please pray for their safety there I worry so much about them for their safety People have told you to way when I know they're in danger a squeak and I go to for their safety I'm like a human mom forgot creatures praying Mantis Fell off a tree it was severely injured I took it in in rescue dead I got better it has it's eggs it was pregnant I took it in it had babies I Raise the babies I raised them for 5 years It's bring your they had cheeks I take good care of god creatures my purpose To be on earth Protect oh god Can you human cutiness for mankind Please pray that they stay in good health that did not hurt injured or ran I'm human cool goodness Please pray that god will be Protect me for my enemies when they attack coming When they persecute Attack me torture me persecute me like I will fight my battles against my enemies And the time of trouble when they attack the things will be okay I give you peace with god and I could be a pc of my friends and family My aunt's best friend is attacking me he is attacking me please pray to my pants will not attack me but she starting to attack me He's been supervisor for 5 months He's causing problems strictly severe bad words To take away or freedom Take away or store breaks Take away us going outside for fresh He's keeping us locked up 24 hours a day and home He is taken away all for you them and we have to write that have all for you Please pray to someday he be removed fine a new ministrator He will not be there too long that somebody could replace something that we can get a freedom back We could go to the store we could go outside to get fresh air and I'll be locked up in the house 24 hours a day He's causing problems it's costing too much rules And I am being attacked I am being attacked by being persecuted tornado in tortured because of the rules Every time somebody does something well key points are thing at me and I get punished and blame for everything and picked on He tells to my aunt's best friend every line and gossip and it has nothing to do with me it's something to do another person She believes him I prayed I 1 day my family will catch you I pray to 1 day my family will catch them in ally that is my big prayer that they will catch it knowing he's a liar I've been telling them how I feel about him Turned around say he's a nice person They don't live there and see what I say that I mean it persecuted He's blaming everything on me by breaking the rules The rules are so strike he get no freedoms What am I supposed to do I want my freedom When other residents breakables hi porches thing He is out of control rules around He's very controlling towards me nose and she uses in persecutes especially make a lot of residents do not like him I specially don't like him he is becoming my enemies he's turning the residents against me when we have a group meeting hi points are finger at me to make me look bad and fun of my friends my friends get very angry at me and I'm an innocent person I feeling being a victim because of this They're watching me and spying on me 24 hours a day I feel like I'm being stalked on it's not fair It's not fair that I have to live this way Everywhere supposed to get them off the allowance he has taken my money in my allowance against me refused to give it to me and giving me a hard time and that is title to my money he takes it away when I ask them for it to get very nasty and very aggressive because he doesn't wanna give me my money that I deserve to get He holds it against me I was supposed to get my money every Tuesday when I ask him he has aggressive attitude say We'll see if you get your money all depends on your behavior He has to behave your problem not me Hi blames his behavior towards me when he Is the 1 with to behavior problem Can you makes me look best saying I'm a very Bad person I have a bad Very nipple 8 had aggressive And a kind artist Any says I'm a trouble maker I'm a ring Deborah's powers in the rupaul I don't deserve to be mentally tortures Keep playing this his behavior towards me He calls me and you office all the time picking On me he Bringing me in the office and constantly talking me talking down on me persecuted me Doesn't staff member She talks about the devil all the time She's very aggressive and has a very nasty attitude she treats the residence very coolly She's a Jehovah witness and they don't believe in god she told us about the devil and worships the devil to make us look that She makes it very uncomfortable She is not understanding she's very stressed I prayed at someday god will remove her from the Group home To be place or that she will retire and find another job She's making people it was faith in god she puts She talks about the devil That's not shipment god talking bad about god to turn people away Write god I pray everyday for this prayer for me and for my pets for my family that God we forgive me my sins and have mercy on me Amen.
Foe Prayer Request
Answers to Prayer
 "As an Amazon Associate I earn from qualifying purchases."