"Prayer Requests"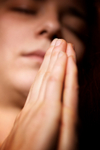 "Is anyone among you suffering? Let him pray. Is anyone cheerful? Let him sing psalms.


Elijah was a man with a nature like ours, and he prayed earnestly that it would not rain; and it did not rain on the land for three years and six months."
(James 5:13-17

"Prayer Requests"
Sally: United States
Please pray for husband Felix's salvation, marriage, and deliverance from alcohol. FATHER GOD, restore my marriage, remove his rudeness, give him love, compassion kindness towards me in Jesus' name; thank you.
Rebecca: India
Hii, my name is Rebecca.. I am a believer..i am frim India..I want you to please pray for me.
I have been waiting to receive my degree certificate.. For sooo long... I have applied for my masters to go abroad.. They need my degree certificate.. For that it is being late for my admission... This September i have to go.. But till yet i haven't received my degree.
We have been waiting for that degree.. So that ill be able to go this September to abroad.. In UK Wales.
Please pray for me that ill get my degree certificate soon..
I have been praying a lot.. But am loosing heart..
Please pray for me to receive my degree soon.. And to be successful to go to abroad this year... Only for that one document, everything else is.
Faith: United States
Please agree in prayer for healing, deliverance, and salvation for John; family also, the Williams.'
Pastor Thieringo: France
Prayer Request
For the pastor Thieringo: 2022 and after :
To have the best jobs with the best wages incomes, best hours in Swiss country.
Protection prosperity wisdom chance success miracles,divine breakthroughs, financial breakthroughs, must be in pastor Thieringo's life in Jesus name.
When I(pastor Thieringo) cry, answer me, God of my justice! When I am in distress, save me! Have pity on me, listen to my prayer!
Sons of men, how long will my glory be outraged? How long will you love vanity, will you seek lies?
Know that Jehovah has chosen a godly man; The Lord hears when I cry to him.
Tremble, and sin not; Speak in your hearts on your bed, then shut up.
Offer sacrifices of righteousness, and trust in the LORD.
Many say, Who will make us see happiness? Bring on us the light of your face, O LORD!
You put in my heart more joy than they have when their wheat and their must abound.
I go to bed and sleep in peace, for you alone, O LORD! you give me security in my home.
Plead my cause, O Lord, with them that strive with me: fight against them that fight against me. Take hold of shield and buckler, and stand up for mine help. Draw out also the spear, and stop the way against them that persecute me: say unto my soul, I am thy salvation.Let them be confounded and put to shame that seek after my soul: let them be turned back and brought to confusion that devise my hurt.Let them be as chaff before the wind: and let the angel of the Lord chase them.Let their way be dark and slippery: and let the angel of the Lord persecute them.For without cause have they hid for me their net in a pit, which without cause they have digged for my soul. Let destruction come upon him at unawares; and let his net that he hath hid catch himself: into that very destruction let him fall. And my soul shall be joyful in the Lord: it shall rejoice in his salvation.All my bones shall say, Lord, who is like unto thee, which deliverest the poor from him that is too strong for him, yea, the poor and the needy from him that spoileth him? False witnesses did rise up; they laid to my charge things that I knew not.They rewarded me evil for good to the spoiling of my soul. But as for me, when they were sick, my clothing was sackcloth: I humbled my soul with fasting; and my prayer returned into mine own bosom. I behaved myself as though he had been my friend or brother: I bowed down heavily, as one that mourneth for his mother. But in mine adversity they rejoiced, and gathered themselves together: yea, the abjects gathered themselves together against me, and I knew it not; they did tear me, and ceased not: With hypocritical mockers in feasts, they gnashed upon me with their teeth. Lord, how long wilt thou look on? rescue my soul from their destructions, my darling from the lions. I will give thee thanks in the great congregation: I will praise thee among much people. Let not them that are mine enemies wrongfully rejoice over me: neither let them wink with the eye that hate me without a cause. For they speak not peace: but they devise deceitful matters against them that are quiet in the land. Yea, they opened their mouth wide against me, and said, Aha, aha, our eye hath seen it. This thou hast seen, O Lord: keep not silence: O Lord, be not far from me. Stir up thyself, and awake to my judgment, even unto my cause, my God and my Lord. Judge me, O Lord my God, according to thy righteousness; and let them not rejoice over me. Let them not say in their hearts, Ah, so would we have it: let them not say, We have swallowed him up. Let them be ashamed and brought to confusion together that rejoice at mine hurt: let them be clothed with shame and dishonour that magnify themselves against me.Let them shout for joy, and be glad, that favour my righteous cause: yea, let them say continually, Let the Lord be magnified, which hath pleasure in the prosperity of his servant. And my tongue shall speak of thy righteousness and of thy praise all the day long.
May all the evils spirits directed against me, coming against me acting against me: be bound, go away and come no more against me. May satan be bound when it comes against me, when it acts against me, when it comes against me, when it acts against me, when it acts in my life: let it be bound go and don't come against me in the name of Jesus. May the Eternal God, the Lord Jesus, the Holy Spirit Spirit reprove him drive him away in the name of Jesus.May the Lord God, the Lord Jesus, the Holy Spirit Spirit, Creatures Celestials of the Lord, Spirits of the Lord, who are in the service of the Eternal God, the Angels and Archangels of God, the fire of the resurrection power of Jesus Christ destroy the destroyer so that he may stop destroying me, so that he do not destroy me any more, stop those who persecute me to continue to persecute me, in the name of Jesus.May all things in my life that does not come from God come out and don't come back, may the plans of God, the destiny of God for my life be fulfilled in the name of Jesus.May all altars on which, in which, under which my name is invoked to harm me be:
-destroyed by the blood of Jesus.-consumed destroyed by the fire of the Holy Spirit, by the Eternal God, the Lord Jesus, the Holy Spirit Spirit the Angels and Archangels of God, the fire of the resurrection power of Jesus Christ in the name of Jesus.-I put the cross of Jesus in the place of the altar-May the earth vomits what the enemy buried belonging to me-May what holds what belongs to me vomit my things for me-May the earth and what held my things don't obey to the enemy and the adversary.May the Lord God, the Lord Jesus, the Holy Spirit Spirit, Creatures Celestials of the Lord, Spirits of the Lord, who are in the service of the Eternal God, the Angels and Archangels of God, the fire of the resurrection power of Jesus -Christ: restore me, bless me and protect me beyond a hundredfold, May they come hastily to my rescue in the name of Jesus.-So be it :Eternal my God, Lord Jesus, Holy Spirit, Amen Amen Amen.May it be so: Eternal my God (my father) in the name of Jesus. Amen Amen Amen. Persecution demonic satanic and dark things done against pastor Thieringo must stop and mustn't have an effect on him and must return against those who do that. Fire of Holly Spirit must come on evil and bad things against him. May Holly Spirit Jesus and God do justice to him. May the Lord God, the Lord Jesus, the Holy Spirit Spirit the Angels and Archangels of God, the fire of the resurrection power of Jesus -Christ: restore me, bless me and protect me beyond a hundredfold, That they come hastily to my rescue in the name of Jesus. . Protection , healing, winner's life of bigs gains ,wisdom ,freedom, prosperity, chance , blessings , favor of God, success, bigs gains , goodness of God, miracles, protection against thieves, great anointing of God, protection against persecutions, must be in pastor Thieringo's life in Jesus Name .
THANK YOU
Derrick: United States
You Lord for everything, have mercy on us all, please answer the prayers of Your Holy ones and the overall church, protect all of Your people, Lord, please let me be the best ever at something in time and history, to feel the Holy scriptures, for The Holy Spirit to Teach me all things, in all thy getting to get an understanding always, for supernatural and superhuman learning and retain always in Jesus Christ's Name Amen.
Barbara: South Africa
Hi, my name is Barbara from South Africa. I have recently been diagnosed with Rheumatoid Arthritis. A autoimmune disease where my autoimmune is attacking my body. My joints and end result it will start to attack my organs. It is known by studies that there is no cure. The Dr and specialist say they don't know why the body does this. They have done studies with no conclusive answers. T
he reading of my blood tests goes as follows. My CRP is ment to be on 5, it's on 52. My ESR count is ment to be on 0-19; it's on 65. And there is nothing they can do except give me Pain medication which will eventually stop working. In other words, I am dying.
I'm not being "dramatic" this is the raw reality, which I am finding it very hard to come to terms with. Its painful to the point where I battle to walk; I wake up in the morning with stiff joints; in my hands, I can't close my hands into a fist, my feet hurt when I walk, my knees hurt, and I have swollen joints. It's worse at times when I get flair-ups.
And that can last anywhere between 2 to 5 days, maybe a week. I get tired and feel very weak. It drains every little bit of energy out of me. I don't even have the energy to cry at times, and the tears just fall from my eyes.
The reading of the level of infection in my body its on 624.1. It's ment to be on (0.0.15,9. Thats normal for a person with inflammation); mine is 624.1; it's chronic. 😫. I can't stop crying; that's all I do all day everyday, on the bad days. I'm tired; I'm drained emotionally, mentally, physically, and spiritually.
I just want to go home. I can't take this rollercoaster; fine for few days with little pain and then back to pain again. I can't take this anymore. My emotions are all over the place, and I'm so sad, then I get angry and irritated. I lash out at my family; out of frustration, I don't mean to, but I do. My emotions are all over the place.
I'm frustrated I can't even open a lid from a bottle; I can't eat normal food when I do eat, which hasn't been much. I'm losing my appetite. And get tired very quickly.
I do pray and speak to God. But sometimes, I don't know if He will answer my prayers. Maybe I won't be healed, maybe I will. At the end of the day, God's will be done. I understand that Not everyone gets healed. I understand that.
I don't know why of all diseases, I got this one; I have a lot of unanswered questions. I feel alone as it's hard for those around me to understand emotionally, physically, and spiritually what I'm going through. I get that no one ever will unless they have the same disease. They try to advise me, and I know they mean well. But it is frustrating nevertheless.
I'm very sad, and as I said, I'm up one day when I don't have flair ups, I can do things, clean the house, walk with ease, shower, cook, and so forth, but on the down days where all I can do is just lay on my back and not able to do anything it knocks me the reality hits me hard of the condition I have. And so it goes round and round.
I ask myself when will this rollercoaster stop. I do believe in miracles 100% seen it many times in a few members of my family. I have no doubt. But now, with me, I find it hard to believe that I will be healed.
I am meant to go to the specialist for more blood, but I haven't. I have a huge phobia for needles. The last tests, I had which concluded the results of my Autoimmune disease RA. I freaked out so bad my blood pressure was 80 over 45 the nurse literally walked out of the rooms to go get a Dr that's how low it was.
So the thought of going back for more bloods is not a very pleasant place I want to find myself in again. Hence I haven't gone back.
Please keep me in your prayers. It truly means so much to me. I'm truly so grateful. Thank you. And God bless.
Chris: United States
My parents' (&mine) neighbor growing up, known since I was about 3 or 4. I'm 29yo right now. They are a part of my family! Jim & Tina Cone.
Tina is in the hospital battling cancer right now. She has tumors growing on the inside. Two of them. One is causing massive pain, the other stopping her from using the bathroom!
They have already taken her bladder. It's spreading! It seems hopeless. If anyone can heal her, it's our Lord Jesus Christ! Thank you.
Derrick: Country
1: Please pray I will never go to prison, jail, mental hospital, or homeless shelter or be homeless, trapped with toxic people, be crazy, have children out of wedlock, become handicapped in any way or lose body parts or trap myself in a complicated situation that messes up my life. For other prayers to be answered as well in Jesus Christ's Name Amen.



2: For All of Your Holy ones to be blessed financially seven times over to benefit the Whole Body of Christ for generations to come, have mercy on us all; please answer our prayers, Lord, on beautiful timing always in Jesus Christ's Name. Amen.
Daniel: United States
Hi just heard from brother Bill desperately seeking prayer for his wife's sister Linda; she is having a setback. She is in a lot of pain, and he is afraid it might get worse!
GOD richly bless you, Brother Danny, 8/2/22.
Sophiah : Australia
Could I please ask for more prayer to receive a soft heart and the presence of Jesus to return to my heart? Could you also pray for anything that needs to be revealed to me, that I need to work on or break off?
I strayed away from the faith for 3-4 years, my heart went hard, and I lost His presence; I was also sent a rapture dream that I was left behind.
I'm praying and seeking Him so hard. But I am so scared of where I've landed myself and can't function anymore. I'm so appreciative of any prayers you can send up for me, thank you so much.
Daniel: United States
Hi, my wonderful brothers and sisters; please say a prayer for me being homeless at 76. Some days I am tired, but then some days I am bone tired and today is one of those days I'm not sure why and I know the LORD cares! GOD richly bless you.
Have a great weekend, Brother Danny 7/29/22 p.s there, I feel a little better already.
Brett: Philippines
Maybe you can pray for me to recover quickly from the dog bite and help me with a good heart to pay for the last 3 anti-rabies sessions and include in your prayer that my speaker will be sold and that my business will grow small sari sari store and Good health to us and keep away from any harm, thank you very much.
Mary: United States
Hello. I am asking for your prayers for a rather serious matter. I am in dire need of a home of my own. I am tired of the unnecessary foolishness that is sent against me, and too much time is being wasted.
What can I do that the Lord would approve of, to get things moving?
Thank you so much for your prayers, and may God so richly bless.
SELAVARANI: Malaysia
My name is Selvarani. I am 40 years. And my sister's name is Parames, 42 old.
Pray for us to get a good husband immediately. Tq
Susie: United States
Asking for prayers for healing. I have a brain mass(tumor), I'm a diabetic, I have thyroid disease, I have hemochromatosis, problems with oxygen level, trouble with blood pressure, and I just tested positive for COVID.
Anubhab: India
MY LORD AND MY GOD, I come to you in your mercy and forgiveness, and I accept that I am a sinner and have distrusted you. I left you. But Today I come back to you again.
I repent all my sins and sexual sins and seek your mercy and forgiveness. Please make me your child again and be my Lord of my life and take your rightful place in my heart again. Pardon me, Lord.
Daniel: United States
Hi pastor Samuel and all my wonderful brothers and sisters at Trusting in JESUS!
Please do me a huge favor and say a prayer for a wonderful brother in the LORD. William just informed me that his wife's sister Linda would have an=
operation tomorrow for stage 4 cancer, and his granddaughter needs prayer because she misses her grandma, and the whole situation, as you can imagine, is very hard on him!
Thank you so much! They need healing and strength; May GOD richly bless you, Brother Danny.
Christina: United States
Friday was my birthday, and I prayed that this would be a good year. It's already starting off bad, and it's only been two days. Please get Satan and his demons away from me. I'm tired of them; tell them to leave me alone. 😢😢😢
Becca: Country
My husband's whole identity is under attack. He quit his job at our church, and he decided he didn't want to have kids – 48hrs before our surrogate transfer was supposed to happen; and then told me the deeper issue he is questioning his whole identity.
He took some of his things instead of moving out, but I haven't seen him for three weeks, and we aren't really talking, and he is feeling further away than ever.
Please pray that God redeems and restores our marriage and brings him healing and that he can surrender wholly to Jesus. Please pray that God brings him back to Himself and back to our marriage. The enemy does not get our marriage.
Victory is God's! Pray for the mountains to move and the miracles to happen to make our marriage whole again!
jhjhjhkjjhy: United States
Beau ! I am requesting that I do all my passives now and keep them up and love it and make riches and wealth and receive all of my goods from the past and backpay etc., and lump sums of money and all goods and my son and I live for and lea very well and enjoy for and I receive all of my plans and beu and safety and prot. and instant goods and forever and enjoy and no. o and mst VIC for no prob. My son and I heal and do upgrades and pros and happy for and gyna n all of my mail and laptops and goods forever and mailbox an homeowneship and all of my homes and hjot etc., and very happy aneexc credit and no van. earned income and stim and ven to enemies and no harm for my son an dsI All of my Qr And better with all for !
Sean: Ireland
Hi there. Can I ask for prayer? The Lord will bless me, and my home that has been set in stone will represent itself soon 🙏 I am currently living in a BnB right now so it's tough for me. I dont have independent. 🙏

Rick: United States
I lost my job two years ago. I worked there for 34 years. I am on disability now because I hurt myself at work. I am very depressed daily and very lonely. I need a friend who loves and knows God. God has provided for me, and I let Him down by doing foolish things with the provision He gives. I am under serious satanic attack, and I need help.
Alice: United States

This request is for Maggie. Her daughter has Leukemia, and there is very little way for her to afford the hospital bill.
https://www.gofundme.com/f/kalm-family-living-expenses?utm_source=facebook&utm_medium=social&utm_campaign=p_cp%20share-sheet&fbclid=IwAR1QqY_DihCeRZSEXeaG3Q4MlSxjLiLvFHLqy6_0mWWXRQkOMAGe-pehPF8
Also, she is in deception about modern Christianity and the acceptability of LGBT relationships. I am not sure if she can pray in power for this reason.
Thanks,
Alice
Sean: Ireland
Hi, can I ask for prayer in Jesus' Name? That my house to live in will represent itself soon in Jesus' name. I am waiting to hear back; may it be good news. I am currently living in a bnb.
Christina: United States
Today is my birthday. I just turned 26. I pray that this year will be a good one because last year was really bad.
I pray that I'll be able to go out and meet new friends and that maybe I will find myself a boyfriend.
I don't know whether or not God wants me to have kids or to get married, but I just turned 26, and 4 more years, I'm gonna be 30, so I really need some answers.
I'm a woman with special needs and major depression. I thank God for having me being alive for 26 years. I always thought of ending my life, but God has kept me going. praise him! amen! 🙏🕊🙏🕊🙏🕊🙏🕊
Mitzi: United States
Pray for 12 yr old Cameron's protection from his abusive mother. Pray his dad gets full custody VERY Quickly for Cameron's safety. thank You, Amen
Pray healing over Randall's feet! Pray he will go to the doctor very Soon. Pray no complications and no Amputation, Thank you Amen
Christina: United States
I need to know what type of eyes fit for my art style. I know my art style is chibi but i'm not sure about the eyes. God told me my art style is chibi but I need him help me with my art style eyes.\
Sarah Nakibuule: Uganda
I request you to stand with me in prayer. We started a ministry to reach out to destitute children and provide them with a midday meal because they only have one meal by God's mercy, and we need resources to help feed the hungry. We need $50 each week to do that. God bless you
Sarah
Christopher: Country
Please pray for sinful thoughts to stop and for me to have peace in Jesus Christ and trust in Him. Please pray that God will deliver me in spiritual warfare, and the Holy Spirit will be with me, and I will stay strong in the faith always. Please pray that I will trust in the forgiveness of Jesus Christ and depend solely on Him. Thank you, and God bless you.
Morgan: United States
Jana Thompson has cirrhosis of the liver and is desperate for a divine breakthrough in her health. Please pray for God's mercy to do that, for Christ to be powerfully with her family.
Julienne: Philippines
I badly need your help through prayers right now.
Please pray for my boyfriend and our relationship. Please pray for our peace, joy, genuine happiness, peace of mind and trust for each other, and that God bless our relationship with healthy communication and connection. That may God break every toxicity and immaturity that controls our hearts and minds.
Please pray for my boyfriend; he often overthinks, doubts, and worries about our relationship. Please pray for him to have peace of mind, joy, and a peaceful heart inside our relationship. His name is Titus; please pray for him, for he badly needs prayers.
Please pray for God's breakthrough in our relationship; I've been praying to experience his blessing and breakthrough in our relationship. your prayers and help will be greatly appreciated. God bless us all!



"Lets Teach Our Children to Love"



Why is it so difficult for our educators and society, in general, to understand that love and respect for one another taught from a young age can solve much of the world's hostility and social problems!
"Train up a child in the way he should go, And when he is old he will not depart from it" (Prov 22:6).
Love is the answer!



"As an Amazon Associate I earn from qualifying purchases."