"Christian Prayer Requests"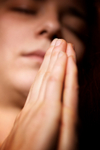 This Christian website covers the globe. Regardless of country, color, or language, as Christians, we are all Children of God, and He hears our prayers. Please take a few seconds to submit your prayer request and to pray for others.

It may not be possible to respond to every person, but we promise to carefully pray specifically for you, individually, according to your request.
Enter Your Prayer Request
Or Answers to Prayer
---

"Prayer Requests"
Lyn: United States
Traveling mercies for midc. Safe driving and protection for his weekend tournament; that he may be covered with His most precious blood. In Jesus' name. Amen.
Rachael: United States
Remove blockages recover my working app for wonolo so that I can have access to jobs on the platform.
Alicia: Australia
Please pray for me for physical healing have fractured my right radius and had 13 surgeries; thank you for your prayers.
KJ: United States
A person is moving out who has caused a lot of trouble in my area and I ask for protection over all of us and peace, no more problems.
Al: United States
Please pray that:
1) hackers, stalkers, and demons will cease troubling my family and me, 
2) my wife is hired for a job she interviewed for this week, 
3) my children receive Jesus as their Savior and Master. 
Barbara: Germany
I am suffering so much every day, and I do not know what is wrong with me. The feeling of hopelessness is getting me every day. Everywhere I go, people always say no to me. There is a woman in Germany who is holding my stay. I can't work or go to school. I'm not a free bird. I feel caged all the time. 
My Christian friends are nowhere to be found. I'm just alone in this whole world wide. I have many enemies who use witchcraft every day. 
At home, it isn't peaceful anymore. Lack of sleep and depression, and weight loss.
William: United States
I need help from anxiety and depression. I want the joy of the Lord my strength. I also need healing in my ear, right foot, and ankle. 
Please pray for total healing and restoration for my mind and body. I have been through so much. Thank you.
Jamie: US Virgin Islands
For Michelle & her classmates to go through nursing school smoothly & graduate on time
For Danielle to grow eight more inches & for her acne
For Jaqueline & her boyfriend
Richard: United States
I need prayer; I want to help; I Love the Lord. I have Alzheimer's.
Dee: Philippines
I will be taking a licensure exam this AUGUST 9-11, 2021. 
Please help me pray to Jesus, God, and the Holy Spirit to guide me today as I study until the exam day, that I will be able to remember all that I have studied, and that I will be able to answer all the questions. 
I pray for His favor that He will grant me this opportunity. GOD BE WITH ME. In Jesus' name, Amen.
EILEEN: United States
ACCORDING TO GOD WILL PRAYER FOR ISAIAH A54: "17+ FOR ALL MY CONCERNS AND REMOVE KEN OUT OF MY LIFE. PRAYER GOD EMPOWERS ME TO DO THE RIGHT THING. PRAYER FOR RESTORE MY HOUSE AS IF HE WAS NOT EVEN HERE AS WELL AS SOMEONE THAT SWIPED FROM AND ADDED ON WHAT I DON'T WANT HERE. PRAYER SOMETHING IS RESTORED HERE ARMORED IN GOD. IN JESUS NAME, I ASK.
Mariyam: India
I have not been able to sleep for the past six days, I've never had such a problem before, and I also have anxiety and stress; I humbly request dear ones to pray for my deliverance.
Shawn:
Please pray for me... I'm asking for God's mercy and compassion for my sister and me in our situation... Please, in the name of Jesus of Christ our Lord.
Sachitha: United Arab Emirates
Thank you, Jesus.
Kindly pray for me, my husband, and or son to get Canadian Permanent residence and migrate to Canada by the end of August 2021. We wish to go there and settle down fast.
Pray for our son to be healthy.
Lileon: Australia
Hello,
My name is Lileon. I'm hurting greatly at the moment, and the pain won't stop. I am carrying so much anger that, frankly, I am unable to even cry at this point. I desperately need a release from this because it feels like I am being eaten from the inside out. 
I recently went through a heartbreak, and the reason it has affected me this profoundly is because I am at a stage in my life where I feel I couldn't be more ready to meet my future husband; this relationship was closer to home than any previous relationships I've had. 
Unfortunately, I have not been very lucky when it comes to dating – I've never had a stable, functioning relationship, and it sucks. It really sucks. It has shattered my heart. I am so defensive that I am afraid I don't know how to act in a normal relationship. Every time I do start seeing someone, it's like I am waiting for the penny to drop because it's too good to be true – most of the time, I have been right in situations like this because I always ask God's protection in this. But I am so tired of relationships failing. I have prayed diligently about this, and I have spoken to God in-depth about every aspect of what it would mean for me to have a husband finally – to have someone I can love. I do believe He listens, but I don't think it would hurt to have some more people praying for me, even if it's just for release from the stress and trauma. It has sapped my energy. 
I am tired of searching, and I am tired of waiting, I am tired of being hurt, I am tired of being put down in relationships, I am tired of crying, tired of being angry, tired of being tired. I am spiritually exhausted and heartsore to my core.
Please pray for me. Please. Thank you.
Tristan: United States
For deliverance from suboxone, nicotine, addictions, and to be drawn closer to the Lord Jesus Christ, and for Jeff and Debbie, Joshua, Lacy, Josh, Jacob, Madelyn, Sarah, Connie, Richard, McKenzie, Maddison, Tony, Lee, Kim, Shirley, Don, Emily, Richard, Donna, Gene, Joe, Mike, Cynthia, Rita, Jason, Miranda, Darren, Brenda, Chrissy, Nathan, Crystal, Mike, Jackie, Rosie, Shane, to all be saved by Jesus Christ and grow to become great leaders and prayer warriors. Hallelujah, thank you!
Brenda Farley: United States
Pray, people!
Listen to our Gospel songs @ iheart.com/artist/caroll-brenda-farley-289281/
And read my testimony for Jesus Christ @ barnesandnoble.com/w/1120524844?ean=9781483539812
Pray that our Gospel songs are heard by millions of people.
Craig: United Kingdom

Can you pray against Satan and his demon's day and night and consume by fire and burn to ashes day and night; all satanic new age occults works and all satanic prophecies and all satanic marine kingdom and leviathans powers and all satanic queen of the coast powers and all satanic witchcraft and witches and wizards and warlocks works and all satanic music powers and all sexual demonic powers all satanic evil sleep undertaken to harm me.
Pray against Satanic sleep paralysis and all satanic illegitimate authority and legalities of the devil's and Lucifer's work's and all satanic rituals and ceremonies and incantations and initiations and sacrifices done on my life and satanic ancestral powers and all of the devil's and Lucifers work's and all satanic plans snares and traps done on my life since the day I was born in the name of the holy God of Israel and holy lord Yahushua ha Mashiach and godly spirit.
And pass this on to other ministries to pray as well and use true men of holy God of Israel and holy lord Yahushua ha Mashiach and use spiritual warfare against them to destroy them day and night for eternity.
And pray to remove all satanic occultic Jesuses from your prayers permanently and pray I'm highly favoured and blessed in every area of my life and loving relationships and marriage and provision and finances and working life Jobs career and health and property God bless.
Jessica: United States
Please pray that GOD will bring my soul out of prison. I need freedom and deliverance on the inside. I want to walk in the will of GOD. Please also, my bloodline, and Russell W from Oklahoma for restoration of hearing, Ben W for a new heart after heart failure, Mikka P and their families. I will send a praise report back to you, prayer warriors. Thank you so much. Please ask friends and family to pray for us also if you would and put us on a weekly prayer chain we are expecting and watching for GOD to move and believe with you. Thank you. Also, for revelation of who Christ is and what he has done for me. Also, for my children.
Anthony: United States
Please pray for my son, who has autism and sensory processing disorder, to be healed, cured, and set free. And pray for me; I have seizures. Seizures are in the bible. I got seizures in Iraq in the war in 2005.
Daniel: United States
Hi pastor Samuel and all my wonderful brothers and sisters at Trusting in JESUS!
Now that the library is back to normal, I can be clearer about my prayer request need!
Homeless at 74 is very hard, but I always forget that GOD just brought me through a terrible Pandemic. It will take time for things to get back to normal and not to be too hard on myself, and if GOD could help me get a pair of sneakers that fit. These I have are too big, and now my feet have blisters that are no fun!
GOD richly bless you, brother Danny  7/15/21  p.s the reason I titled this the whole armor is that when people write back, it will be a constant reminder to me to have it on; it is imperative I have it on now in NYC
Mary: United States
Pls. Pray for Gail, who has a brain tumor, for healing.
Paulette: United States
Hello, I'm asking for your prayers. My husband recently passed away from a sudden stroke, and I'm so overcome by the loss that most days, I feel like it would have been so much easier if I had died instead of him. If only I knew if he was safe, happy, and healthy, maybe that would take some of the intense hollowness away for a while.
John: United States 
Please pray that Rizza comes home today; please, I need you. Rizza come open doors, please. Jesus and I need Jonathan's pictures; it will be okay.
God please pray Vickie heals comes home, God please pray Vickie heals comes home,
D.F.: United States
Please pray that D and Mike R. reunite in Malden, resolving the issues that have created stress and tension, and continue the deep friendship & love that exists. The separation has been suffocating. I am in deep need right now, worse than ever. Thank you in our time of need; God bless you all!
Al: United States
Please pray that:
1) spirit and human creatures who are stalking, hacking, and tracking my family and me will stop in the name of Jesus; 
2) that my wife will receive a job she recently applied for to God's glory, 
3) my children and grandchildren will all receive Jesus as their Savior and Master very soon.
4) I will win the current court case in the name of Jesus. 
Donna: United States
I pray that the godly man I'm in love with, and I, will grow together in our faith and have a Christ-centered relationship and any obstacles that are in our way be removed.
DERRICK: United States
Blessings and praise be to The Great I Am. For as many people to be saved for The Lord as possible until Christ's Return. For everybodys' prayer: private, personal, unspoken and public, very powerful and every category and context, to be answered in reality on perfect timing and swiftly for the better of The Whole Body of Christ always, to only pray for what The Lord wants me to pray for always and to be changed for The better always, for The Lord to break my spiritual and mental bondage, and fears, to only focus on the things that The Lord wants me to focus on, and to realize when The Lord is blessing me, to be secure in my faith in The Lord and to have great faith in what The Lord wants me to pray for and Shalom in Zion forever in Jesus Christ's Name Amen.
Anthony: United States
I would like to help people understand the Truth of our times. That they understand the full counsel of God. Please pray that I will be His faithful witness; That God gives me strength, guidance, and understanding as I do His will.
Melvin: India
I send a prayer request for my uncle suffering from a heart attack. He passed away on Monday morning. We cannot accept the truth. We don't know what will be the future of family, children. God, please heal the pain.
Mary: United States
Pls. Pray for Dar to have successful surgery tomorrow and a quick recovery.
EILEEN: United States
ACCORDING TO GOD'S WILL PRAYER FOR THE BOOK OF NUMBERS AND ISAIAH FOR MY PROTECTION AND FIGHT AND WIN ALL MY CONCERNS AND REMOVE OUT OF MY CONCERNS KEN AND WHAT HE AND HIS PEOPLE HAVE DONE TO MY CONCERNS. PRAY GOD REMOVES OUT OF RS WHAT BELONGS TO ME IN SPIRIT/MATERIAL, AND MATERIAL THING GET RETURN UNHARMED. IN JESUS NAME I ASK.
Ruben: Country
Please pray for my return to The Lord Jesus Christ. I've posted before and have been severely backslidden. It's very difficult for me in returning to Him. Please pray that The LORD heals my backsliding as well as my mind, body, soul, and spirit. Please pray for my deliverance from all bondages and strongholds of the enemy. Please pray that the attacks by the enemy against me cease and that The LORD gives me rest. Please pray that the devices of the enemy and my enemies against me are exposed and come to nothing. Please pray that The LORD fights for me. Please pray that The Lord helps me through the trials I am enduring and that He helps me and provides for all of my spiritual and material needs. Please pray that The LORD turns away my captivity as He did for Job. Thank you all for praying for me before and for taking the time to pray for me again. God bless you.
Mary: United States
Please pray for an end to the attacks upon my various circumstances by people who don't like GOD and are in opposition to His will and plans.
Svetlana: Australia
Please pray for me for healing, for forgiveness of sins, and salvation.
I've been struggling for the last six years. Unable to work, meeting people, most days just lying paralyzed in pain.
Would you please pray for me for healing? Please help me!! 
Thank you.
MELVIN: India
PLEASE PRAY FOR MY FATHER, WHO GOT A HEART ATTACK AND NOW ON A VENTILATOR. BLOOD PRESSURE IS GETTING DOWN.GOD, please have mercy on us and do miracles
Mary: United States
Hello, and thank you for this site. I am asking in Jesus' name prayer for my granddaughter, who is going to a park with some friends this 4th of July weekend, about two hours away.
 Would you lift them up to the Lord that they have a happy and safe outing, coming and going? Thanks so much; God bless.
Shawn: United States
Please pray for my sister Sheri and for myself... We need an affordable place to live because our time is running out.

Antonio: Mexico
Please help me to pray that recruiters call me back for job interviews, to become hired, and start working immediately. It has been a long time unemployed, sending resumes and job applications, desperately in deep need of that job. Thanks and blessings.
Glory be to God: United States
Prayer warriors...Please pray for my family and me. Say my name to heaven. CHRISTINA J.S.
Someone stole my daughter's Bible from the mail and other items. People have tampered with our mail, my car, and my home. Pray for us...say our names Christina, Regina, Ashanti and Lil baby, Taren, Chuck.
Marie: United States
Please pray to reduce the pressure on my teeth. Please pray for the people who have cancer. Give them hope and strength. Pray for all the caregivers who take care of their relatives. 
Gene: United States
I need prayer for my wife's healing; we are separated and seeking Christian counseling. Our next step is for her to come home, but she has reservations. I ask that God remove her doubts and help her to move forward so that we can focus on the future. Pray for me that I can have peace and understanding to know God will fulfill this prayer.
Ni: India
Hello pastor
I am Nivedita, and my husband is Dr. Ravinder Goud from Hyderabad, India.
My brother in laws Srinivas (his wife Laxmi) and Surender Goud; his family (son Tarun, wife Kavita) tortures us with all sorts of black magic and evil practices.
They approach big sorcerers and perform witchcraft on my family.
Last month my husband was also hospitalized; now they hold our property, and when we ask for our property, they began intimidating us and warning us of serious consequences.
My husband is trying hard to talk to them, but they are always hurting us.
They are even staying in our house and refuse to vacate n trying to attack.
AND SURENDER IS WARNING US THAT HE IS GOING TO KILL US SOON,

It's been a long time since we slept with peace of mind.

Please pray for my son Akshar, daughter Ruchika, son-in-law Arjun, granddaughter Aanya as well ... For their well-being, health, prosperity, and peace.
Please free us from all the witchcraft done by them and help us get our property back.
And protect us in safety and peace.
Sam Benidict: India
Please pray for my uncle Alexander Palmeiro; his health is in very serious condition. Doctors say that his lifespan is left only for 3-6 months; please pray for his recovery and good health, and he gets discharged healthily as soon as possible.
Alicia: Australia
Please pray for me for the physical healing of a broken, fractured radius, for financial provision, and deliverance from debt.
Kaelyn: United States
Thank you for reading this,
I have been struggling from attacks from the enemy and am growing tired of them. I have been feeling numb and don't get my feeling like I used to. I have been feeling empty and grown weak on Spirit, and I ask that you may pray for me.
I trust that God has a plan for my life, and know that anything is possible with God, so in faith, I ask that you please pray for my speech as well and that I will get the confidence to speak again in the Lord.
I ask that you pray for all of these other requests, too, because there are a lot of people struggling more than me, and I am praying that y'all pray for us.
I also ask that you be with my father and help him tell the truth and turn from his flesh ways. And for my stepfather to get his emotions under control and give his worries to God. And my parent's marriage. And my family to be free from addiction, whether that is porn or alcohol or social media or gossip or people-pleasing, each person has a flesh sin that we need praying for. I pray for America and that we all can repent and turn back to God, whom we need and fail without.
Thank you for taking your time to read this, and I will be reading y'all's as well to pay it forward. May the Lord Jesus Christ grant you life and peace. Amen.
Richard: Country
Needing God's intervention in my life, in my heart, and really, every area of my life. I feel like I have grown cold and numb. Nothing seems to excite me anymore. To be honest, I feel "dead" on the inside, like a zombie just going through the motions without a care in the world. Haven't been in a good place in a long time. I feel alone, isolated, and lost. I don't know what the purpose to anything is. I'm not excited about anything. I haven't felt like this or been in what feels like a dark place like this in many, many years. Please pray for me. Needing a new relationship with Jesus Christ. I don't know what to do. Please pray for me.
Kanamah: Malaysia
Can you please pray for reconciliation between my daughter and me; also that she would invite me to stay with her; she needs to repent and turn back to God; also, I have incorrigible neighbours. Please pray that they will move, thanks and God bless.
Charles: Canada
I need prayer for this day to help me in my financial goal. I have prayed millions of times to start my own business. I don't need much to get started a used roll deck; I can haul firewood and cars in my spare time. I need your prayers your help because if I cant get this going, there is no way I can survive on what I have to depend on monthly, So believe and trust in the Lord; today is that day Amen
Charles: Canada
I don't think my life will ever straighten out; I've struggled for so long hoping and praying and just disappoint day after day to the point I feel upset to my stomach. It makes a person wonder if living a Christian life is really a different way for us to live by . I will not count on anything but pray and hope it soon will turn around. All I wanted to do was have a small loan so I could make a living.
Al: United States
Please pray that my family receives Jesus as their Savior and Master, that God will protect daughter as she travels this week, to win a current lawsuit, and that wife receives the job she has sought to obtain. 
Matt: United States
My wife and I are trying to buy our 1st home using my VA benefits as a disabled Vet, but we have been denied multiple times because of some late payments and collections from a few years back.
We currently are renting and have until Jan 2022 to find a house or buy the one we are currently in before the owners put it on the market. Please Pray for God to grant us wisdom, and help us find the right lender and be approved or grant us the credit needed to be approved to use my VA loan.
Brenda: United States
Pray for God to help us get our ministry out, and people give their hearts to Jesus and get saved by the blood he shed for our sin.
John 3:16 the Holy Bible
Daniel: United States
Hi pastor Samuel and all my wonderful brothers and sisters at Trusting in JESUS!
Please say a prayer for me; I am standing in the gap for NYC this week is Gay pride week globally, culminating in a parade. Gay people from all over the world come to NYC to celebrate giving children colorful toys and asking GOD to send a SPIRIT of turmoil on the whole event!
GOD richly bless you, brother Danny  6/23/21  p.s I am convinced only the love of JESUS can change a person.
Mary: United States
Pls. Pray for my dtr, Becky, who is still having complications after surgery, also for her job issues too, and for all I hold dear in prayer.
Mike: Country
Please, PLEASE pray for my girlfriend, Darleen!!! She has some liver & lung cancer, but we're hoping & praying that it can be taken care of surgically. She's a Wonderful Mother & Grandmother & would do anything to help someone! Thank You! ! ! ! !
DANIEL: Fiji
Sir, good evening; I am Daniel from Fiji Islands. Sir, I request a prayer for myself for deliverance and for a financial blessing; thank you.
Al: United States
June 20, 2021
Dear Brothers and Sisters in Christ,
 I urgently need your prayers for the Lord to bless me with an affordable mortgage resolution plan to prevent me from foreclosure and allow for home retention. Please pray with me for the Lord to give me favor, confidence, and wisdom with the mortgage servicer - during this time of uncertainty and financial need.
I am suffering from weariness and anxiety due to this unfortunate set of circumstances.
I continue to request your prayers for a financial miracle.
I humbly ask you to pray with me for the Lord to open a door for employment and or business income. I need His supernatural power, presence, and provisions to get beyond this lack and uncertainty.
Please pray with me for the Lord to shield, promote and provide healing to my lungs, heart, and blood pressure.
Thank you, and please know that I remain grateful for your prayerful support.
Humbly and Grateful,
Avoid Bennett
Larry and Pamela: United States
Pray for Larry, he has had a messed up neck for years, and it cannot be repaired but by the blood of Jesus. He needs a complete healing in Jesus' name. Amen. Thank You! Pray for Pamela too!
Foe Prayer Request
Answers to Prayer
 "As an Amazon Associate I earn from qualifying purchases."