"Prayer Requests"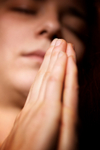 "Is anyone among you suffering? Let him pray. Is anyone cheerful? Let him sing psalms.


Elijah was a man with a nature like ours, and he prayed earnestly that it would not rain; and it did not rain on the land for three years and six months."
(James 5:13-17

"Prayer Requests"
Derrick: United States

Please answer all of our prayers and petitions, Lord, to aid us on our lives journey in Jesus Christ's Name, Amen.
Ka: United States

Please, pray for unspoken deliverance.
Christina: United States
I don't know whether or not God wants me to get married or not. The desire is there, but I don't want the responsibility; also, I'm a 26-year-old woman with special needs.
I get jealous when I see people getting married and having children. I have been this way for years.
I'm thinking it's because I'm lonely. If the Lord wants me to get married or have children, he will give it to me.
If not, I would at least want some friends who understand me. I have been praying for that for years.
Marlen: Mexico
I ask your prayers for Isabel, Gerard and Clara. Thank you Jesus! Thank you brothers and sisters! Blessings!
John: Malaysia

Please pray for my mom to be saved
Simone: Australia
Please pray for Bible Colleges. For what GOD has in the future, only the best. What do we do, LORD GOD ABBA, teach us.
Please pray we all look like JEHOVAH, ADONAI. LOVE. WORK. For the business to grow. ANSWERS. All things prayer for, thank You. JEHOVAH loves you all.
 Derrick: United States
9 After this manner therefore pray ye: Our Father which art in heaven, Hallowed be thy name.
10 Thy kingdom come, Thy will be done in earth, as it is in heaven.
11 Give us this day our daily bread.
12 And forgive us our debts, as we forgive our debtors.

13 And lead us not into temptation, but deliver us from evil: For thine is the kingdom, and the power, and the glory, for ever. Amen (Matthew 6:9-13, KJV).





MOSHE: India
Could you please pray for me
1. God gives me a good government job
2. God gives me good male children
Shannah: Singapore

Thank you for praying with me. I am recovering from divorce, depression, and anxiety disorder, and I lost my long-term job during the pandemic. Since then, I could only find short-term work and part-time work. I have a teenager, a flat mortgage, and elderly parents to support. And I really need a breakthrough...
"Father God, Lord Jesus, Holy Spirit, I pray in Jesus's Name, let there be a breakthrough in my career search, my finances, and let my anxiety and sense of abandonment be gone in Jesus's Name.
Let Your Light shine on me. You are the lifter of my head. You are the Creator, God, and my source. Lord, I ask that You create and open for me the right job for me. Let this opportunity allows me flexibility, autonomy, good salary, supportive colleagues and supervisors, and jobscope that I excel in, and good job security and future.
Father God, Lord Jesus, Holy Spirit, though it looks bleak now, let this opportunity be made available to me before my current project ends. I thank you for your favor with the part-time projects meantime. Let Your Holy Spirit be my wisdom, my peace against anxiety, my rest, and my guide.
I ask for Your Blood protection upon me, my daughter, and my elderly parents. In Jesus's Name, Amen."
Simone: Australia
Please pray for us to lose weight Your way, ABBA and keep it off.

Prayer about purity and looking like ABBA. Do whatever is need, made new for us to have Your form JEHOVAH.

May I eat well. May I have whatever is needed to be done to be a super model, loved and all You Adonai loves. Make sure it happens. HEBREW. May we hear from You.

SEAN and others. GOOD YEARS AHEAD. ANSWERS. EDUCATIONS. FASTING. Do all You love Elohim with us so we are Yours.

Thank You LORD GOD. HEBREW us and be loved. Amen.
G: India
Please pray that the fraudulent court case against my daughter will be withdrawn unconditionally by her husband. He and his people should not trouble her and us anymore.
He has tormented, cheated her in the name of marriage and her life is in shambles. She is so worried, frightened of what he will do, frightened of her future. They are rich, powerful, have contacts to buy the judge, lawyers.
Our lawyers have betrayed us and not even taking our calls. No one is taking up her case. Please pray that Jesus Christ will help us overcome her cunning, vindictive, sadistic husband who has robbed her and us of all happiness, peace and made a mockery of her marriage.
He made her a scapegoat just to gain acceptance among his so-called disciples, society and to posture as a big holy man (Indian Guru) when actually he is a fraudster, cheat, impostor, shameless fornicator who has been lusting for a married woman and for which reason he got rid of his lawful wife by tormenting her mercilessly.
He has slandered my daughter right from the first day of marriage, disrespected her, belittled her in every way, shamed her and wounded her mentally and physically.
We are helpless and only Jesus Christ can save my daughter from this fraudulent case and from this monster who married her. Thank you
Sherrie: United States
Please pray for Ezell, Amanda, Bonnie, Richard, Buster and Joanie. Michael, David and their friends as well as their family members. Their neighbors also need help in prayer. Thank you very much.
Susie: United States
Urgent prayer needed for my grandson Michael.  He's bipolar and is having outbursts and has anger issues. Afraid he might harm himself or someone else.
: United States
Please pray that a financial breakthrough will come through and help me pay for my college tuition for the upcoming spring semester at Old Dominion University because I have no financial aid
Mubasherr: United States
Hello
I am dealing with a lot of spiritual warfare, especially at night, and I am forced to live with some non-believers.
It can be very challenging to rest peacefully at night, as I often have to deal with a lot of oppressing spirits, which cause a lot of ringing in my left ear.
Thank you kindly
Anubhab: India
LORD I SEEK AND KNOCK. PLEASE LORD THIS TIME PLEASE MAKE MY WISH FULLFILL. BE MERCYFUL TO ME LORD. MAKE MY ADMISSION THIS TIME IN MOP UP ROUND OF NEET UG 2022.
PLEASE LORD I BEG FOR THIS MUCH GRACE ONLY THIS MUCH. I WILL NEVER DO ANY ADULTERY OR MASTURBATION AND ANY SEVEN DEADLY SINS . LORD PLEASE FULLFILL THIS GRANT ME A MIRACLE IN MY LIFE
Derrick: United States
Please answer all of our prayers and petitions Lord to aid us on our lives journey in Jesus Christ's Name Amen.
Me, Anonymous: United States

My knee has been in extreme pain for the last couple days. I'm asking for a prayer of healing.
Jordy: Netherlands
Hello My name is Jordy, I am From the Netherlands, I am 21 years old; pray for me that all luke-warmness will leave out of me.
Pray that I get spiritually stronger and spiritually grow, that I will spend more time in the bible and in prayers And that the relationship between God and Me will be stronger and better.
Pray that all Spiritual Walls causing Spiritual blockage and blocking the blessings of God will be broken And that my spiritual Eyes and ears will be open to see What God wants me to see and to hear His voice!
Also, That God will give me the discipline I need, That I will do the will of God more, That I will be led by the Holy Spirit very strong, and that God will use me powerfully!
And That I also have freedom in Jesus' name that I will be cleansed, and that it will leave me, from all spiritual wickedness, all wickedness, perversion, Lust, Pedophilia, lies, Porn, Masturbation, Spiritual blindness, deafness, Luke-warmness, Doubt, Anger, and Hate towards people if they want to correct me, and Laziness, and Adultery.
I believe I have Anxiety and Distractions. Pray please, for me that I receive the Good fruits of the Spirit in truth!, and to receive a rapture Dream if it's God's will.
Mable: South Africa

Please 🙏 pray earnestly for me to land a good paying job related to my qualifications and for some financial breakthrough. Thanks in advance; God bless you.
Susie: United States

Please pray for the safety and protection from all evil for my granddaughter Megan and her two babies, Zeymar and Yadriel.
Darko: Slovenia

Hi. Please pray for my healing. Thank you, Darko Irgolič
Emelda: United Arab Emirates

Dear Jesus, Please restore the marriages this January 1, 2023, for Charmane and Jason. Lord have mercy, bring them together and let them spend the new year together as a family. Place in their hearts the love, forgiveness, and peace in Jesus's name, amen.
Tom: United States

Please pray for my stomach. I need God's help and pray for peace and protection over me and my brother's mind and protection from evil and healing for my ear and a peaceful sleep for me and my brother and my finances, and strength to overcome; thank you all for your prayers God bless you, Tom
Eliazar: Indi
I thank God, father the almighty, for his miraculous works he is doing.
I have started a new business and trying to make it a success. I am waiting for the revenue generation, and God is helping me with it.
Glory to God, Father the almighty, the son Jesus Christ and Holy Spirit Amen. I also thank the prayer team for prayer and support.
I have started a business and serving in the following areas
Recruitment
Training
Education
Financial consultancy
Please, pray for God's guidance so that all the activities glorify God and he may grant success in everything.
J: United States


Because of my blood pressure and because I am missing the proper reproductive organs, I have not been able to become pregnant.

Please pray and ask GOD to heal me and help me to become pregnant with at least one child. I know that with GOD, ALL things are possible through JESUS CHRIST. Thank you.



"Lets Teach Our Children to Love"



Why is it so difficult for our educators and society, in general, to understand that love and respect for one another taught from a young age can solve much of the world's hostility and social problems!
"Train up a child in the way he should go, And when he is old he will not depart from it" (Prov 22:6).
Love is the answer!



"As an Amazon Associate I earn from qualifying purchases."