"Christian Prayer Requests"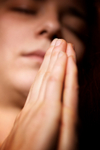 Every born again Believer has the privilege of talking to and hearing from God. But far too often this wonderful resource is neglected. Christians Should Always Pray!
"If we ask anything, he hears us. And if we know he hears us - whatever we ask - we know what we have asked or him," (1 John 5: 14-15), (James 5:


NOTE : It may not be possible to respond to every person, but I promise to pray. And I will not place your request in a stack with others and pray, I will pray for you individually according to your request for your specific needs.
I also sincerely request your prayers for me and this ministry.
Jesus loves you,
Samuel
Enter Your Prayer Request
Or Answers to Prayer


Prayer Requests

God Answers Prayer
Somaliona: United Kingdom
In the name of the father and of the son and of the Holy Spirit.Amen. O Lord our God, You alone are the Most Holy King and Ruler of all nations.
We pray to You, Lord, in the great expectation of receiving from You,
O Divine King, mercy, peace, justice, and all good things.
Protect, O Lord our King, our families, and the land of our birth.
Guard us, we pray Most Faithful One.
Protect us from our enemies and Your Just Judgment
Forgive us, O Sovereign King, our sins against you.
Jesus, You are a King of Mercy.
We have deserved Your Just Judgment
Have mercy on us, Lord, and forgive us.
We trust in Your Great Mercy.
O most awe-inspiring King, we bow before You and pray;
May Your Reign, Your Kingdom, be recognized on earth.
Amen. Thank you for all of the blessings in my life. I am grateful to you. Amen.
Jesus, I know that when you walked on the earth, you trod upon hard places, you felt the strain of this world and the pressures of mental torment. So I ask that you would come beside me now, lead me through this time where my mind cannot cope. Help me to find peace and calming inner thoughts. You hold me, safe Lord, I trust in you. Amen. A prayer for me, Somaliona. Amen.

Richard: United States

Please pray for my family and me as we have just found out recently within the last two to three days that my sister has been physically and mentally abused by her "fiance" for the last year. We had no idea that this was happening! My sister has her two very young kids living with her and this guy (they are not his children) as well, which means the kids have witnessed this unfortunate stuff going on. (God only knows what else). The other sad thing is she is continuing to live with this guy, which does not make any sense to me. Hearing all of this news has been extremely frustrating, painful, and very hard for my entire family, but especially for my Mom and Dad. Please pray for wisdom, great grace, and protection, especially over my niece and nephew. Very sad to say this, but my sister's fiance, unfortunately, had us all fooled for so long. Very frustrating. Please pray for my family and me!
SHALINI: India
For my wife, SC from Chronic Bronchitis, Throat Phlegm, and Asthma-like symptoms. Kindly agree with me as per Mt 18:19 that she will be totally healed by Divine intervention, and our whole family (and the brother or Sister agreeing with me in this prayer) would be under His divine mercy, Health, Peace and Protection both now and forever.
Amen and Amen.
Jem: Singapore
Hi, Jeremy here. I live in Singapore, this health problem started on Sunday night, when I felt a lump at the bottom right side of my jawbone, & this happened to me before in the last week of October 2019; this "Lump or Discomfort in my right jawbone" persisted for one whole month. In November 2019, it caused me one month of psychological distress &  depression, & after doing THREE TIMES OF THE NASO-ENDOSCOPY. In the hospital, the ENT Surgeon showed me pictures indicating that ACUTE SINUSITIS causes the right side discomfort & there is a lot of mucus accumulation that is causing the/this discomfort.
Twenty-four hours on Monday, eating Clarinase/Loratadine did not work.
Today on Tuesday, my health condition got worse. I find it difficult when swallowing saliva, & I had no choice but to get KLACID ANTIBIOTICS from the hospital. I know that this new medicine will take two days to remove the accumulation of mucus & pray it will hurry up and work and that Jesus will bring accelerated healing; because I feel depressed having the discomfort, esp when swallowing saliva.
Pls Pls Pls pray for this mucus accumulation to stop and clear up the ACUTE SINUSITIS as soon as possible. Thank you. Jeremy
Cat: United States
Please PRAY for Robert to heal soon,, and please PRAY for Rober to be able to breathe again, please pray for healing. 
Baldomero: Mexico
Pray for my marriage for spiritual restitution and heal the marriage with love and respect.
Ken: United States
Please pray for me. I work for the US Postal Service, and I am at the end of my career. I thought about retiring this year and, if not this year, definitely next year. With what's happening to our world, I thought now is the time to retire. I want to be in alignment with God's purpose for my life. Please help me, Lord, to decide.
Monique: United States
Pray for protection for me. Pray for great wealth and riches for me! Pray for miracles for me! Pray for perfect health for my family and me! Pray for guidance and pray for no breathing problems. Pray for no physical pain. Pray for no torture, torment, abuse, or physical abuse from Satan and demons. Pray Jesus will tell me if from the first vision I received, if i were told I would be a prophet. Pray also if that's why my hometown has not accepted me in the churches. Pray Jesus will let me know if I am a prophet now or I will be. Pray, I won't be confused or deceived if I am a prophet or not so I can move forward with my life. Pray for peace and for no sleeping problems. Pray for holy pure friendships and pray for guidance protection and fun for my family friends and close ones from the LORD. Pray for help with making money and with investing money from the Lord when I get money. Pray for guidance for new housing . Pray for protection from my father and brother for my sister and me. Pray for protection love obedience healing wisdom peace repentance and joy for my family members love ones and for me everyday . Pray for great wisdom for my family , love ones and for me. Thanks . Pray for help for Israel . Pray God will help Israel with all their problems . Pray for the peace of Jerusalem . Pray for the healing of all sick coronavirus patients. Pray for the healing of the coronavirus. Pray for repentance for all Christians and all people who don't know Jesus. Pray for all Jews to receive Jesus as their Messiah! Pray for all Jews to become Christians fast. Pray for me to not sin. Pray for me to not believe lies. Pray for no confusion in my life. Pray Jesus will tell me perfectly what is wrong with me. Pray for me to not be scared. Pray for me to only believe the truth. Pray, I won't doubt the sincerity. Pray for healing of all sicknesses and diseases around me. Pray for no more marijuana or cigarettes around me. Pray for no marijuana or tobacco or drugs in Israel or on this earth! Pray for no lgbtq rights in Israel! Pray for no gay parades in Israel! Pray God will tell me the truth with my body about the things I have trouble with understanding. Pray, Jesus will teach me about everything I don't get! Pray for repentance for my family and me. Pray for faithfulness. Pray for no sex sins. Pray for wisdom concerning alcohol. About how many drinks can a Christian drink?
Shpresa: United Kingdom
O Blessed Face of my kind Savior, by the tender love and piercing sorrow of Our Lady as she beheld You in Your cruel Passion, grant us to share in this intense sorrow and love to fulfill the holy will of God to the utmost of our ability.
Amen. Thank you for all of the blessings in my life. I am grateful to you. Amen.  A prayer for my mum Shpresa. Amen.
Somaliona: Unknown
 In the name of the father and of the Son and of the Holy Spirit.Amen. I give myself and consecrate to the Sacred Heart of our Lord Jesus Christ, my person, and my life, my actions, pains, and sufferings, so that I may be unwilling to make use of any part of my being other than to honor, love and glorify the Sacred Heart. This is my unchanging purpose, namely, to be all His, and to do all things for the love of Him, at the same time renouncing with all my heart whatever is displeasing to Him. I, therefore, take You, O Sacred heart, to be the only object of my love, the guardian of my life, my assurance of salvation, the remedy of my weakness and inconstancy, the atonement for all the faults of my life and my sure refuge at the hour of death.
Be then, O heart of goodness, my justification before God the Father, and turn away from me the strokes of his righteous anger.
O heart of love, I put all my confidence in You, for I fear everything from my own wickedness and frailty, but I hope for all things from Your goodness and bounty.
Remove from me all that can displease You or resist Your holy will; let your pure love imprint Your image so deeply upon my heart, that I shall never be able to forget You or to be separated from You.
May I obtain from all Your loving kindness the grace of having my name written in Your Heart, for in You I desire to place all my happiness and glory, living and dying in bondage to You.
Amen. Thank you for all of the blessings in my life. I am grateful to you. Amen. Blessed Jesus, in the comfort of your love, I lay before you my illnesses, the anxieties that perplex me, the despair that frightens me, and my frustration at my inability to think clearly. Help me to be healed fully and know your peace. Touch me, O Lord, and fill me with your light and your hope. Amen. A prayer for me Somaliona.Amen.
In the name of the father and of the Son and of the Holy Spirit.Amen. O Blessed Face of my kind Savior, by the tender love and piercing sorrow of Our Lady as she beheld You in Your cruel Passion, grant us to share in this intense sorrow and love to fulfill the holy will of God to the utmost of our ability.
Amen. Thank you for all of the blessings in my life. I am grateful to you.  Amen. A prayer for me, Somalion. Amen.


Jeffrey: United States
The county took my children out of my home and is further trying to make life hard for me to eat and pay my Bill's rent and so forth etc., I can't understand why I was testing positive for meth I don't use anything or drink spirits, as a matter of fact, I'm a Health nut ..Amen.
In all this crazy corona19 stuff I do what's in my spirit is to better myself .well my life has been turned upside down if it weren't for the word I think I would have gone crazy. I am a sinner, but I'm being wrongly accused.
I had no power over what they believe because my soon to be ex-wife is a drug addict that got so bad of stealing from us she also started getting Violent with me, and she would tell me that because of my past and my size the police would not believe any Good about me. She Threatens me with the group weave ..wow what a Nightmare This whole thing has been. 
I'm Somewhat handicapped I am not able to be on my feet or sit up for long periods of time; the only Position I can do is lay down, but I'm so thankful to the Good Lord that I am a very good father Amen..thank, you Jesus. 
Please I'm asking if at all possible, please put my children and me up for prayer for a Miracle to bring my babies home where they belong and make Our situation whole again ..see even when my ex was coming back to steal from us. God make a way for us to stay afloat now that she will no longer be in the picture we'll can live a better life ..Amen..past.
 I do my best to have faith. I do my best to think that everything happens for God's Reasons for God to lead guide direct touch and use us in Yahshua Jesus Christ's precious name. 
But I also know that were there are 2 in prayers a whole town with faith or an Army all in prayer can Separate water and move mountains And break down walls Amen.
Please post our prayers in every Ministry possible,
thank you, and may God bless all of you and yours as well, Amen.
Glo: United States
Lord Jesus, please provide the right person to help my sister-in-law to go and learn to take care of my brother that had an accident and has paralysis on the right side. Lord, you do have a neighbor that will be willing to help her. Lord grant me peace and let me hear from my sister in law that someone is going to help her. In Jesus name amen
Jacqueline: United States
Hi! I Tradawn Writing For Prayer. My SISTER Tenille Got INVOLVED With A Man And Moved Him IN Her Apartment Around Her 10 Yrs old Daughter Ruby. Ruby Just Started Her Period And Me And My Mother IS So Hurt That she Moved This Stranger IN Her Apartment Around Her Daughter.
She Stopped Going To Church And Not Allow To Talk To My Mother And Me. She Doesn't Know If This Man is A Killer Or A Child Molester OR Not. This IS Very UNGODLY And Very Very Dangerous.
I Pray Pray God Step IN And Remove This Man Out Of Their Apartment ASAP And Break This Evil Soul Ties Off Her Life And Demolish This Strong Hold. Thanks, And God Bless.
Jazmine: United States
Please pray that the Lord releases the bondages and burdens over my mind and helps me to believe in him. I so want to believe the Lord, but it has been so much that happened to me, and I think he doesn't hear me anymore because I been too prideful. Now I question rather I was ever saved, and I don't want to be like this forever. Please ask the Lord to help me!
Ryan: United States
Hey, my name is Ryan Salais. I am asking people to pray in agreement for an immediate miracle of freedom over a situation in which I was falsely accused of a crime I didn't do. I've also suffered from demonic attacks daily; please agree for it to end and for me to be freed. Please also pray for a tsunami that my friend Claire had a dream about in it the Lord asked if we pray against it, it will be reduced and ultimately prevented. Please also pray about a tsunami that a pastor was shown where Florida in the USA was covered. 
Thanks, God bless. Matthew 18v19 wha
Dora: United States
Please pray for my enemy through Christ Jesus he needs to receive his salvation.
In Jesus name
Amen
Passion: United States
Pray for:
*my family to stop being dysfunctional, and we become unified and supportive
*my big brother's protection and he finds christ
*I find forgiveness of my big sisters
*my close friends find Christ and form a relationship
Andrey: United States
Please pray that my mother stops drinking. Thank you.
Foe Prayer Request
Answers to Prayer