Happy 4th of July!

"Christian Prayer Requests"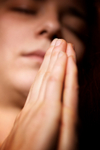 It may not be possible to respond to every person, but we promise to always pray specifically for you individually according to your request.
Pass your blessings on by taking  a few seconds of your time to pray over these prayer requests. Pray for them in love and with an expectant heart.
All prayer requests are earnestly and individually prayed over before being placed online where they are then prayed over by others. The requests remain online until the page reaches capacity, which is usually a week or so. Prayer requests can be resubmitted as often as desired. 
Answered prayer builds  faith and reassures us that God is  faithful.
Jesus loves you,
Enter Your Prayer Request
Or Answers to Prayer


Prayer Requests

God Answers Prayer
Angela: United States
Gracious God. We love you. You are the center of our joy and the strength of our lives. We pray against the spirit of anti-Christ, false witness, terrorism, idolatry, sexual immorality, sorcery, leviathan, jezebel, witchcraft, hatred, wars, pestilences, famine, divination, and violence.
We pray that you will bring men and women to a place of repentance and forgive our sins. We ask that you surround our president with Godly counsel and that all elected officials and world leaders will have wise counsel and have a heart for God.
We ask that you will forgive the sins of our land and heal our land. Have mercy on us all. Grant us your peace and direction.
We pray for revival in our hearts and churches. We pray for the peace of Jerusalem and healing for all of those affected by the coronavirus.
Lord, in your loving kindness and tender mercies, hear our prayers and let your will be done on earth as it is in heaven. We give you glory for moving by your spirit and answering our prayers. In Jesus' name, amen.
Flossy: United States
I am trying to stop using dope, but right now, I am craving it really bad and feel like I made a mistake because I have never felt the love of God or had any kind of healing or anything occur in my life, and maybe I should go back to using. I need to get my dope back because Jesus didn't heal me.
Lawrence: Philippines
 For the recovery of my mom dr. Lourdes. For post-herpetic neuralgia >for a gf, wife & a family w/ children of my own >for healing, forgiveness of my sins & peace >for the success of our lady of grace hospital, inc. in Caloocan city >for my niece Stefanie >for my family, friends & I to be safe fr the COVID 19 virus >for the eternal repose of the soul of my dad dr. Pedro v. >for thanksgiving for all blessings >lastly, please pray for my soul. Sincerely, Lawrence n.
David: United States
Please pray for my mother, brother, my sons Hayden and Dillon, my ex wife kathy, and my step kids and my grandkids benjamin, skylan, Mathew, Rosalyn, brooklyn, royce, tacoma, Ellie, alyiah, akeira, talon, Persephani katniss, and Isaiah.
Jonathan n' Bunner: United States
GOD IN JESUS PLEASE FLOOD RIZZAS HEART WITH MORE TRUE LOVE AND AFFLUNCEY FOR ME HER HUSBAND CAREGIVER GOD QUE RIZZA TO CALL ME RIGHT NOW OPEN THE DOOR TO HER HEART SHES RIGHT THERE UPSTAIRS GOD QUE HER MAKE A WAY SHE CAN CALL ME NOW
Deborah: United States
My grandma, she's very sick, and the doctors say she might not make it. I pray for Healing Because our God does Miracles. He is our healer, and I pray for healing. Please pray for her. Her name is Dora
Christy: United States
I have put prayer requests on here for him already, and I'm thankful for those who have been praying for both of us.
I now ask to please pray for my friend's salvation. He was raised in church but has been hurt by Christians and even his own father. He struggles with anger, depression, anxiety, going back to drinking, and even fantasizing about being gone from this life and separated from God in the next.
Because of all the pain he has been through and seen others go through as well, he blames God and would rather burn than to surrender his life to him. He was saved when he was six but has been drifting away from God since a few years ago. With everything that is currently happening to him, he feels like he has no hope or purpose here on this earth.
He hasn't been talking or messaging me for some time now. I don't know why.
Pray for me, too. I feel like I'm losing hope that He will turn to Christ.
Please pray for my friend to turn to Christ soon (preferably now) and contact me instead of avoiding me. Thank you.
Carla: United States
I have been sick for as long as I can remember. Often with no medical explanations. Tired, filled with pain. I have searched my heart, repented, said heartfelt prayers for deliverance and healing. But most days I feel horrible. I have received so much healing spiritually and emotionally, but I am not free from my physical pain. I am praying for complete healing. I also need prayer concerning my mother. My husband and I are purchasing our first home. We have six children, and although we struggle are confirmed, dedicated believers/followers of Jesus Christ. We hosted my mother for three months as she recovered from a broken foot and felt we should have her move with us. We have always had a strained relationship. She wasn't a Christian, but I am not sure where she is at now. She dabbled in occult practices when I was growing up and read her horoscope. But more than that, she has a very "sour" spirit. I love her and struggle to love how Christ commands but have gotten much better over the years. I really have concerns about her moving in but feel it's my duty as her daughter and as a believer. Please pray for me that the Lord shows me clearly his will. Thanks and God bless
Daniel: United States
Hi, my wonderful brothers and sisters. I just wanted to wish you a blessed 4th of July with anointed hot dogs and apple pie. Please say a prayer for me; the library will be closed tomorrow and open again on Monday;  your prayers help so much with all the unrest this weekend! GOD richly bless you  brother Danny  7/2/20

Belinda: United States
Join me in prayer that my son returns to Christ; eyes and heart are opened; ties to negative people and influences are broken; all spirits of evil are broken; Godly people minister to him; seeds of God's word from childhood are remembered; he lives the excellent life God has planned for him. Thank you so very much.
Angel: United States
Jesus has always provided for me and protected me from harm in miraculous ways that I don't understand and don't deserve. He healed me from my chronic illness for several months that cause me great suffering and poor quality of life, but now it is back again. Please pray that He takes it away forever. Thank you, Jesus, for Your miracles, without You I could not survive, and I would have no hope, I will trust You and please bless and heal and help all these people and the whole world, I don't want anyone to suffer, thank you, Jesus, Amen.
Johan: Canada
Hi, I need Jesus to help me get through this; I lost my job. I'm struggling with my health and financially.
HINGA: Sierra Leone
GREETING PEOPLE OF GOD IN THE MIGHTY NAME OF OUR LORD GOD AND SAVIOUR JESUS CHRIST, AMEN. 
I WANT YOU TO PRAY THAT GOD GRANT ME A GOOD PERMANENT JOB WITH GOOD BUSINESS CONTRACTS I CAN DO AND MAKE MORE MONEY IN JESUS MIGHTY NAME WE PRAY AMEN, GOD BLESS YOU ALL FOR PRAYING FOR ME AMEN.
AND PLEASE PRAY THAT GOD BLESSES SIERRA LEONE, WEST ARICA WITH PROVISIONS WE ASK, AMEN AMEN AMEN AMEN.

Kakkerla: India 
Sir, I am kakkerla from India.
I am suffering with severe evil spirit problems and severe demonic powers problems in head sir for 2years. I am suffering sir my parents taken me to many doctors and astrologers sir they spend 3lacs on me sir, but there is no use sir with my problem. My father expired with heart stroke, sir, my wife left me, sir, with all these problems. I made a suicide attempt, sir, now I am in iccu, sir. Doctors did all tests and said by taking poison, which is used for the agriculture seed fertilizer, it destroyed entire body immunity strength levels, and there is only 10 percent strength levels is there in my body; sir, no use with powerful imported strength injections, sir. Doctors said my case is very critical if within 12hours time, if any improvement in body immunity strength levels improvement up to 80 percent to support the treatment, if not, it leads to coma, paralysis stage, doctors declared, sir, I did not know any other prayer. 
Help sir, I need your world wide prayer warriors prayer support emergency; try to save my life, sir!
Dustin: Country
Pray for me 
Tracy: United States
I am asking that you would pray for my eyes. I am having some concerns that I might have an eye disease, but won't be sure until I have my eye appointment soon. Please pray for healing over my eyes, and it wouldn't be what my concern is. It is very scary for me, and I am a single lady, so that is always a concern because I might not have the family support that someone else does. Thank you so much!!
Ariana: United States
Please pray for my mom. She is going through medical conditions that are affecting her entire body - specifically her lungs, heart, and brain. She sometimes has difficulty breathing, and I am worried that people will deny her service for not being able to wear a mask. She is in a really dark place right now. She is not only being tormented physically but mentally and spiritually as well. A lot of the times, she loses hope in getting better, and she loses hope in God. I try to encourage her to rely and trust in Him, and that He has a great purpose for her, but it gets hard. I humbly ask for prayers for deliverance from the physical, spiritual, and mental torment and bondage from my mother. I pray that she fully and wholeheartedly trusts in the Lord Jesus Christ with what she is going through. I pray that she surrenders herself and her entire life to Jesus and lives for the King! I also ask that you all pray that God may stop the fear-mongering throughout the entire world in these last days. Thank you all in advance. All praise, glory, and honor to the Lord Jesus Christ - the Savior, the King, the Redeemer!
Elsay: United States
I'm asking for prayer on my behalf because I feel I am not being answered by God. I dont know for sure, ask for your prayers to lift me to where I can feel his presence. Sometimes i feel so beat up on because I live with a man who I feel if very cruel and disrespectful to me.... I get to feeling so down I don't see or feel anything else. please ask God to bless me with good direction good financial blessings, strong mind
Daniel: United States
I do not know why I am writing this prayer request. Still, deep in my spirit, I need your prayer I am having trouble seeing the light at the end of the tunnel all joy has been taken out of my life with a promise it would be back shortly that was four months ago you all are the only friends I have left who I run too when I feel so pressed like this!GOD richly bless you   brother Danny  6/29/20
Jesse: Country
GOD- I need a financial miracle for my family and myself. I trust you God, that you will deliver. I trust that you know my path. Deliver us from evil. Continue to fill our hearts with grace and faith. We, as a family, continue to spread your words to others. God, I'm asking for a huge miracle. Please be with us. amen
Charles: United States
Father, please let this be a good week for me let things go good at work and let there be peace and favor all week; help my training go; well bless my coworkers, and let my wife have a good week.  Bless both of our health; heal us of any diseases and sickness. Let us be a blessing to others in Jesus name amen
Shana: United States
Please pray for Yasser. Need a miracle. He is dying from a car accident and doesn't know Christ. Pray for miraculous healing, please! And for his salvation. And for his family.
Barbara: United States
Please pray for me I was recently diagnosed with breast cancer...they did biopsies of a 2.6cm lump on my right breast and also found in the lymph node. I met with oncologist Dr. Maronge, and they feel my cancer is treatable with Chemo and radiation and surgery. I have an echo of my heart scheduled for Monday 29th, 2020, at 8:30 am and then meeting with a surgeon at 2 pm Dr. Ordoyne... The oncologist said I might only need a lumpectomy and radiation after Chemo. I pray both surgeon and oncologist will be on the same page. Prayers for wisdom and discernment, and everything falls into place. Prayers for Holy Spirit lead and for all medical and financial staff involved in my Healthcare.
Chemo is not what I expected. I try to be as natural as possible, so putting toxins in my body really stresses me out! I'm praying when my time comes for Chemo, which is scheduled for July 6th, 2020 I'm praying it will be turned into the blood of JESUS going in my veins and I will suffer minimal side effects to none. I'm believing for supernatural and miraculous healing in the name of JESUS! Prayers for my husband Steve, too, and my family and friends! Thank you...
Sarah: United States
Hello brother/sister
I am pregnant with a girl. The doctor believes that I am miscarrying. Please pray that God gives this baby Life.
Keijo: Sweden
Help and pray for me in my fight against false doctrine who not confess Jesus blood in salvation, but using victims blood. Pray for our grandson's healing of diabetes and blessing this family too, thanks, and bless, Keijo, Sweden.
Danny: Country
Please pray for me for guidance. I am currently jobless and lost the strength to pray. Not sure where my life is going. I hope the Lord can put key people in my life.
Rachel: United States
Grace & Peace, thank you for your intercession. I ask that you stand in agreement for me to hear from God. I pray for a spiritual encounter with God that will forget change. I have asked God to provide a new house for my sisters and me on our same block. Please stand in agreement with me for Godly husband, a baby, my SHRM certification, my family, my business, my confidence, wisdom, discernment. May I be strengthened in my inner being and have power and authority. Anoint me for great works. Bless me and keep me. Please, Jesus, for your glory make a way for these prayers to be. Glory be to your name. In Jesus' name, I pray, Amen.
Parents: New Zealand
For our Son, AC, 41, who is in depression, (thinks he has a terrible disease-FULL OF FEAR).
Please pray for his DELIVERANCE from the spirits of DEPRESSION & FEAR in the name of Lord Jesus Christ.
Thank you for your kindness and prayers. God would surely bless you. Amen.
Amazed: United States
Please pray for the  healing physical manifestation of the virtue from the hem that brought healing to the woman with the issue of blood. I'm made whole, physically healed by Jesus stripes..amen
Jonathan n' Rizza: United States
Good God no more Unanimous vote never again. God, please miraculously help me remember all things that are vitally important. Pray Chinese Church Minister is Freed and Return to his Wife and Children and Protected reunified and help him have lawyer loving caring friends The Land that Time Forgot
Jonathan: United Kingdom
The lord is bringing me forward in ministry now so do pray - kingdomofgodisrael.org
Anthony: United States
Lord, please bless me with a Godly wife; it's not good for man to be alone.
Michael: Country
My wife left we are currently separated, please pray for our marriage to be healed. My name is Michael, and her name is Amaris, thank you.
Glo: United States
Lord Jesus, I need encouragement, joy, and peace; Lord, this situation in our country, is getting to me. Lord, take the darkness, the oppression, dark cloud away, and fill my household with light, joy, peace, and encouragement. In Jesus name Amen,
Wezi: South Africa
I would like prayers, have a broken relationship with my mother, and it is difficult staying with her. I am really stressed and want her out of my home. Please pray for me to have a better living arrangement for her, at this point I am ready to chase her out, I also ask for prayers for healing in my body especially my left side due to the stress I am going through.
Daniel: United states
Hi, my wonderful brothers and sisters! GOD only knows what you are going through, but if anyone has a second, please say a prayer for this weekend. My main concern is the places I could always count on to hear the word of GOD and receive prayer, the local Mission, is closed, and then even the street ministries are closed. So, that leaves me a little vulnerable because I need that to spiritually survive, especially through the weekend! GOD richly bless you, my friends.  Brother Danny,  6/26/20.

Jonathan n Rizza: United States
GOD PLEASE GOD GIVE ME VALUE I NEED THERE HELP RIGHT NOW PLEASE GOD have RITA AND BILL TO AWAKE AND ANSWER THE PHONE NOW. I REALLY NEED THEM TO SEND ME THE MONEY IN THE MAIL NOW; I REALLY NEED IT,
Joe: United States
I would like everything to be very good right now. My girlfriend, K......., accept my hangouts invite, accept my Snapchat friend request, view my messages I have for her on messaging, call me on my cellphone.
David: United States
I am moving due to my financial situation. I have been unemployed since March due to COVID-19. Please pray that God would give me wisdom, knowledge and understanding, and peace in this place. I have been getting attacked with an unbelievable/insane amount of absolute fear and trepidation in this place in my life. I pray for God's provisions of food, clothing, and shelter. May the spirit of the living Christ by upon me. Thank You and may God bless you for your prayers.
Stella: United States
My prayer request is that I move on from my divorce. My ex-husband has already moved on with one of his ex-girlfriends, and it is killing me inside. I want to overcome this hurt, and I want the anxiety to stop. I want to be able to find peace in my hearing again. I want to get out of bed and start living life again. Thank you
Tammie: United States
Please pray that I will be given an opportunity at the hospice educator position, and if that is not His will, that He would please bring an educator job soon. In need of a professional position. Thank you!
Ruth: United States
Please pray for healing for Diane, who has been in a lot of pain with a back injury (mid to lower)plus sciatic pain going down both legs. In addition, a mishap caused hot water to splash in her right eye.
Thank you so much, and God bless you! 
P.S. I tried sending this from my phone, and I'm not sure it went
Lorraine: United States

This man needs prayer for him to be saved. He is a narcissistic, habitual liar, and his sexual life and desires are not cool. His family has literally been torn apart from his actions in the past. He is 72 this year. I have prayed that what is not God be bound in his heart and all be bound at his doorstep that would not be appropriate in God. I also feel the presence of him when alone and do not understand. Please for deliverance for me as well. I choose God but am having spiritual battles. I lived with five years, and then in a day, it was like I was nothing, and he does continue to say things not true. Pray that my desire for God will grow so strong, I will not or backslide this time.
Mary: United States
Pls. pray for me and many loved ones in need of healing, also for an end to coronavirus and violence and for peace, protection and provision for all. Pls. pray for the USA
Foe Prayer Request
Answers to Prayer