"Karatezfun by
Grand Master Pete Mills"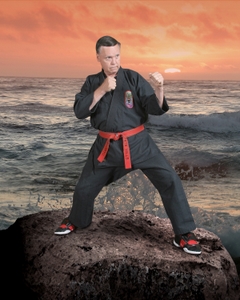 Pete Mills, a World famous Isshinryu Karate Grand Master, shares his life-long karate experience through these fantastic karate manuals and books.
A few of his accomplishments:
Pete is a Tenth Degree black belt, 

Founder and president of the "Universal Isshinryu Karate Association, 

Inducted into the International Isshinryu Karate Hall of Fame, 

United Martial Arts Association Hall of Fame,

Vice president of at least three other major karate associations.

Active in the Kick Drugs out of America campaign with Chuck Norris. 
But most remarkable, Pete is a Christian. His books include Christian content, even the plan of salvation; this is an incredible opportunity to learn the best of karate, grounded on Christian principles.
Books by Visitors
Home
Karate Books by Pete Mills