"Daniel Cahill's 
Christian Entries"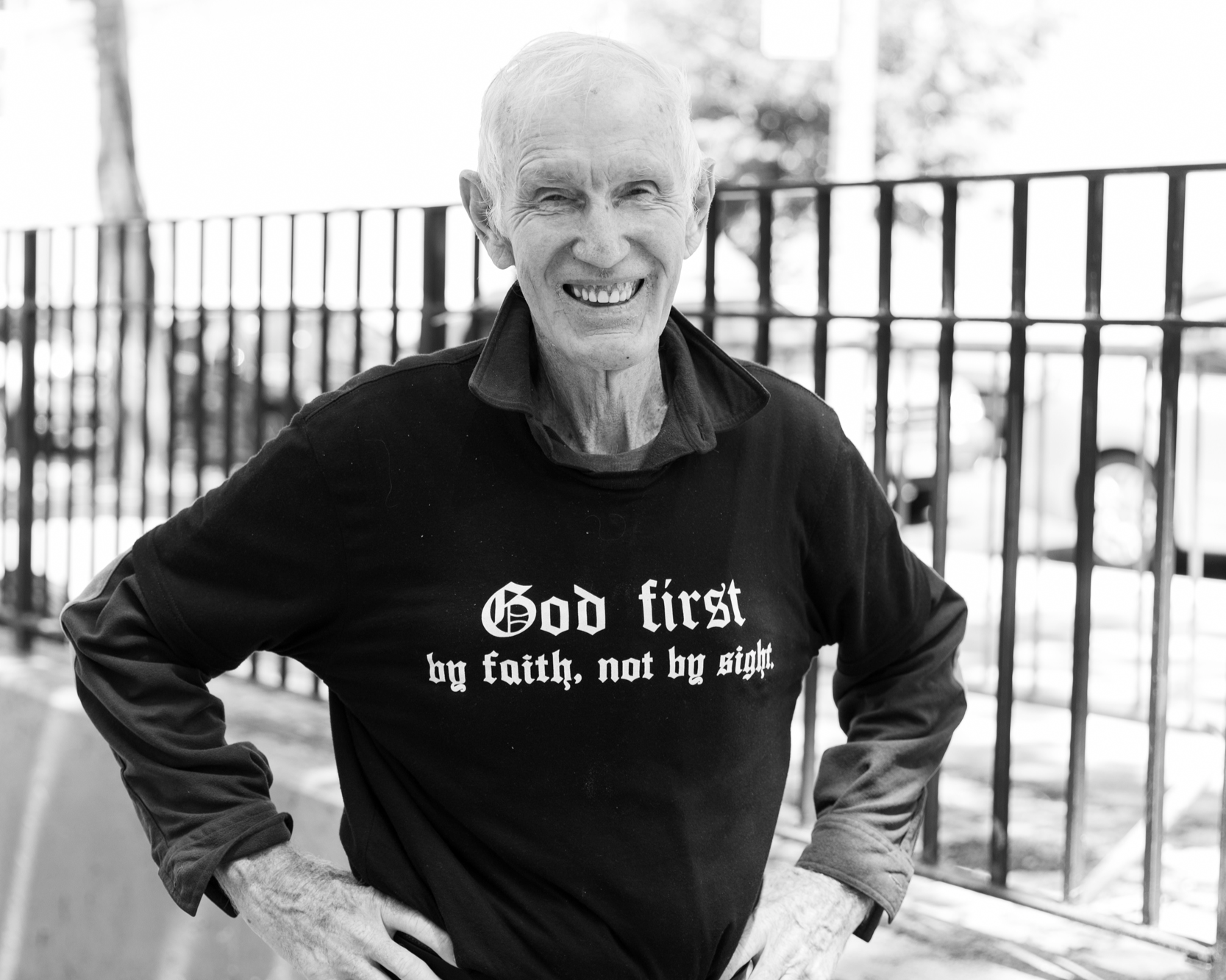 Praising the Lord in New York City
Daniel lives on the streets of New York City, and although life has not been easy, he has a truly inspiring testimony. By GOD'S grace, he has been free from drugs and alcohol for 37 years. 
Here Danny humbly shares his experiences and way of life as a way to reach others for the Lord. His love for the Lord and Christian values are evident in all of his writings.
---
8/13/21

Thank You, LORD!
Hi all, my wonderful brothers and sisters at Trusting in JESUS!!
Just recently, I was talking to the LORD about my struggles, and he said Dan, no one has it easy right now; those wonderful people who pray for you have their own problems, so it is a sacrifice! 
So I was grateful for your prayers before, but after hearing that, now I am overwhelmed with gratitude!
GOD richly bless you, brother Danny 
8/5/21
Hi all my wonderful brothers and sister; Praise the LORD!
In Mathew chaps, 13 vs 30, the LORD shares the parable of the wheat and tares!
Not knowing exactly what a tare was, I knew it could not be good, so I looked it up! Something interesting I found is that it looks very much like wheat, and yes, it can choke the life out of it! 
I think we would all agree that it has been a bumper crop of tares this year with the global epidemic, racial unrest, political upheaval, you name it! 
Now the good news is this: The LORD said let them both grow together, so if I interpreted that right it means we as wheat are in for a great blessing because the LORD has to bless us incrementally to be greater than the tares; that's His Word, and He will water us with His Word!
Then the children seeing this will be so happy they will say, oh, look at that great harvest of wheat! that means we will have Wheaties this winter for breakfast and Whole wheat bread for a school sandwich! 
GOD richly bless you, brother Danny
P.S. I have been keeping track. We have gone around this Jericho wall six times, so get ready to shout!
8/02/21
Hi pastor Samuel and all my wonderful brothers and sisters at Trusting in JESUS!

Praise the LORD! One of the very harmful side effects of the pandemic was that people were no longer able to affectionately touch or hug each other, especially us church folk!
When you are homeless, those hugs are hard to come by anyway, but when I come to the library and see you wrote to tell me you care and are praying for me, that is just the touch I need, and I feel it is directly from GOD!
GOD richly bless you and thank you, Brother Danny  8/2/21
7/23/21
Hi all, my wonderful brothers and sisters at Trusting in JESUS!
Every year around this time, I wrote a prayer request asking that I would not get too angry at the gay people in NYC when they have their parade! And every year, the response I got was decidedly different than the rest of my requests all year. 
It was more guarded, saying, just love them, brother Danny! However, this year the LORD helped me because of your prayers! He said I want you to think of an area of your life that I have been very gracious and kind and that you have struggled with for a long time to get the victory, and I did! 
Then he said, how would I like it if someone came up to me and criticized me with the same spirit as the one I had put in the prayer request? I saw it immediately. I said I would not like it all; it was too judgmental, self-righteous, and hateful! 
The LORD said exactly, and in the same way that I have shown you Grace for such a long time, I want you to guide others! 
Do you know what's funny? Just a couple of weeks prior, I had shared a long list of my favorite gospel hymns, and one title was, searched me, oh GOD, I am so grateful he did!
GOD richly bless you, brother Danny  
7/22/21
Good morning all my brothers and sisters, at trusting in JESUS!
On my way to the library this morning, I remembered that it will be my birthday in a couple of days, so I said no big deal, no one knows, but then I said, hey, it is better than nothing.
It will still bring a smile to my face that day! Then the thought occurred to me how many people celebrate the Lord's birthday on Christmas, maybe billions. Then I said what a great way to stay humble and never think my salvation has anything to do about me but everything to do about the LORD! 5 people versus 5 billion.
And what about my spiritual birthday in a few days? No one knows both days, but the LORD knows our natural birthday and spiritual birthday, and he celebrates both with us;  how blessed we are.
GOD richly bless you, Brother Danny,
7/21/21
Hi, all my brothers and sisters at trusting in Jesus.
We have all been at the park and seen how the runners limber up before they run. They want to make sure they stretch their muscles; if not, they might pull a muscle when they run and not be able to finish the race or run for a while!
So too, we as Christians need to limber up in the morning before we start our day spiritually running for GOD with the word of GOD!
I can do all things through Christ that strengthens me who shall separate us from the love of GOD; if GOD be for us who can be against us. 
Now, with those spiritual muscles loose, we can run and take on the world! GOD richly bless you, Brother Danny  
7/19/21
Hi, my wonderful brothers and sisters!
Around this time of year, all the talk is about not getting dehydrated how dangerous it can be to drink a lot of water, and everyone agrees.
But what about spiritual dehydration? Isn't it just as dangerous if we do not get enough "Water of the Word" our Spirit man will start to dry, and there will be a lack of love? It is just as dangerous!
So let's drink plenty of the water of the Word today and be so happy and not get spiritually dehydrated!
GOD richly bless you, brother Danny 
7/03/2021
Hi brother Samuel and all my wonderful brothers and sisters at Trusting in JESUS!
Happy Fourth of JULY! in the greatest country our GOD ever made!
GOD richly bless you, Brother Danny  
P.S. With the exception of Israel
6/14/21:
Hi pastor Samuel and all my wonderful brothers and sisters at Trusting in JESUS. 
A poor little boy was sitting outside a store shivering; it was very cold. He had no coat, and his shoes had holes in them! A lady walked by, and seeing him was moved with compassion! She brought him inside the store and bought him a nice warm coat and a pair of new shoes; then she brought him to get something to eat.
When he was finished, with tears of gratitude running down his face, he said, Mam, are you GOD? To which the lady responded, no, my little friend, I am not GOD; I am just one of his children! To which the boy smiling said I just knew you were some relation!
To all GODS favorite children, have a great day!  Brother Danny   
6/11/21:
JESUS CHRIST, the same yesterday today, and forever! JESUS love me this i know; Alas and did my Savior bleed; When i survey the wondorous cross; JESUS Christ is risen today; All hail the power of JESUS name; Crown him with many crowns; Breathe on me breath of GOD; Spirit of the living GOD fall afresh on me; We are one in the SPIRIT; My Country tis of thee Mine eyes have seen the glory; Shall we gather at the river; We shall overcome Soon and very soon; Great is thy Faithfulness; as the dear pants for the water; There is a balm in Gilead; there is a place of quit rest; Swing low sweet chariot; Praise GOD from whom all blessings flow; Oh for a thousand tongues to sing; Oh LORD my GOD when i in awesome wonder; I will call upon the LORD Amazing grace; We've come this far by faith; Why should i feel discouraged; Morning has broken; This is the day that the LORD has made; I need thee every hour; Just a closer walk; We are standing on HOlY ground and i know that there are Angels all around; Softly and tenderly JESUS is calling; Search me oh GOD; Just as i am; Open my eyes that i may see; I love to tell the story; What friend we have in JESUS; Bless the LORD oh my soul; Go tell it on the mountain; Blessed Assurance; When peace like a river; Pass me not oh gentle Savior! 
Thank GOD for these blessed hymns! GOD richly bless you,  Brother Danny.
6/10/21:
Hi, Recently I commented to the LORD that it seemed over all that the Christian sisters these days were more faithful and helpful! The LORD spoke back and said, yes, there is a reason for that. When Eve ate the apple, and they were kicked out of the garden, women as a whole received a very bad reputation for 3 thousand years.
They had to live with being the ones who ruined everything! When God chose a woman to have his child, that was a fresh start. Now women are called blessed, and they refuse to ever fall for the enemy's tricks again, so congratulations, sisters, and keep up the good work!
God richly bless you, Brother Danny.

6/8/21:
Hi, my wonderful brothers and sisters! When I am homeless, sleeping under a bridge at night, I say the 23rd Psalm! 
On this particular night when I told the LORD that He is my Shepherd, the Lord stopped me and said, IS and what he said in the Sprit is that two-letter word is very powerful.
It means as we speak, he "IS" giving me life all day and all night non-stop; he is giving me life and meeting my needs; as we talk, he Is strengthening me.
What a powerful revelation and I believe your prayers keep the spiritual ground for me fertile so he can do that! 
Asking prayer for strength, and may GOD richly bless you.  Brother Danny.
A Story
5/29/21:
Hi pastor Samuel and all my brothers and sister at Trusting in JESUS! In honor of Memorial Day, I would like to share a story! 
Several months ago, I was down by the Statue of Liberty in NYC. There are several World war monuments there, and I said to the LORD, you know things have gotten so much worse. I wonder if some of the men here who gave their lives would wish they hadn't! 
And the LORD said, don't worry, they will get it all back! And I said, oh, I know in heaven, but they will never experience the joy of walking their daughters down the aisle or holding their grandkids, etc.!
So the LORD said if I said they would get I all back, they will get it aLLLLLLLLLLLLLLLLLLLLLL back! He said, I am GOD; do you believe I can do that? And what he meant was that he is in control of time, past, present, and future! 
So I thought it was so nice that he would not let their sacrifice go unrewarded, whatever that takes!
GOD richly bless you, brother Danny 
Hi, my wonderful brothers and sister, Happy Memorial day. Thank you for your sacrifice. Please say a prayer for me that I will be safe this long holiday weekend, and please save me an anointed hot dog! GOD richly bless you, Brother Danny  5/28/21

Hi, my wonderful brothers and sisters.
I know the bible says we are not controlled by the moon etc. however, it also says we are not to be ignorant of the enemy's devices. With that said, for the next four nights, there is a very full moon, so please be extra careful because it can make unsaved people act crazy!GOD richly bless you, brother Danny  5/24/21
Pastor Lloyd Pulley, Calvary Chapel Old Bridge New Jersey, shared these with us in his message on Sunday, May 16, 2021
Property Laws of a Toddler
1. If I like it, it's mine.
2. If it's in my hand, it's mine.
3. If I can take it from you, it's mine.
4. If I had it a little while ago, it's mine.
5. If it's mine, it must never appear to be yours in any way.
6. If I'm doing or building something, all the pieces are mine.
7. If it looks just like mine, it's mine.
8. If I saw it first, it's mine.
9. If you are playing with something and you put it down, it automatically becomes mine.
10. If it's broken, it's yours.
Toddlers show us that every one of us was born with a fleshy, selfish nature, so we all need Jesus.  2Cor. 5:17 "Therefore if anyone is in Christ, they are a new creation; old things have assed away, behold all things have become new."
5/3/21
Hi brother Samuel and all my wonderful brothers and sisters at Trusting in JESUS!
People can say and do whatever they want, but one thing they cannot do is stop us from loving GOD with all our hearts and from loving each other and loving and praying for them!
GOD richly bless you, brother Danny   
P.S. Asking for prayer for strength in every area of my life.
4/22/21

Hi, my brothers and sisters at Trusting in JESUS!
For the joy set before him (put your name here), He endured the cross despising the shame and has set down at the right hand of the throne of GOD!
GOD bless you today. Brother Danny
4/15/21:
Recently I was blessed to take an airplane ride, and the LORD spoke to me. 

He reminded me that 90 percent of a plane's fuel is used for takeoff to get that big plane and passengers off the ground. Several miles up in the air, if the pilot encounters any bad weather or turbulence, high winds, etc., he takes the plane higher until he breaks through where the air is clear and the sun is shining!
The LORD said that is what we as Christians should do when we encounter turbulence, Coronavirus, racial strife, global pandemic, etc.  Just go higher up in the SPIRIT until we are above the turbulence where the air is clear, and the SON is shining!
GOD richly bless you,  
Brother Danny
For all those at Trusting in JESUS who said a prayer for Brother Danny for Easter, I just had to write and say thank you! Easter was tremendous, and the wonderful thing about it was that there was no way in the natural that it was going to happen, but thanks to your prayers and GOD great Grace, it did! GOD richly bless you, brother Danny  4/5/21
_______


Hi, my wonderful brothers and sisters at Trusting in JESUS!. 
One of the things that have touched my heart the most in this walk with the LORD is every once in a while, he will bring back to memory something that had hurt me long ago, but I had forgotten and said it was not that big a deal, but the LORD remembered and brought me healing. 
I said, LORD, you are the only one who knew, I did not tell anyone, but yes, it did hurt a lot, and thank you for remembering! 
So that happened this morning. I was very concerned that being homeless, I was not getting enough of the WORD of GOD, churches closed, no street services, etc.! 
This morning, the LORD said, think of a pastor, I did and, he says,  "O.K. that's the Word of GOD right there. He has dedicated his life to GOD and followed me all these years. 
That is the living WORD the same with all your brothers and sisters on the internet who pray for you year after year; that is the living WORD!" 
So if no one has told you today they love you, let me be the first I love you, and thank you for being the living WORD of GOD in my life!
Richly bless you, Brother Danny  3/5/21
What a Friend
Hi, my wonderful brothers and sisters at Trusting in JESUS! Over the years, you have said many wonderful heart felt prayers for me, and I want to say thank you.
First of all, I am still alive and unharmed, so that's one answer to prayer right there!

Once, I shared a prayer request that I was so tired that I might say something wrong to someone and hurt their feelings! A sister in the LORD wrote back and said, "I totally know what you mean; in the morning, I say, "'LORD, please walk with me today put one arm around my shoulder and your hand over my mouth!"' 
Praise the LORD, now, if I am tempted to say something even if I think I am right, I say, "nope, the LORD has his hand over my mouth, can't say it!"
I asked for prayer. I said I can't take it anymore. I want to quit; life is too hard! Soon a wonderful pastor wrote back and said, go ahead and quit; we will quit when the LORD quits, and that's never! 
Can you believe that? How wonderful your prayers are. I did not really want to quit; I was just exhausted, so now I just rest knowing the LORD is fighting for me until I get my strength back! Remember, these are only a few highlights!
Yesterday I asked prayer for strength. I was exhausted! This morning, I was having breakfast in McDonald's, and in walked a young man I perceived was homeless because of the bags he was carrying, and I said to myself he looks like he is new to this!! So the LORD goes, how about yourself? What if tonight was your first night homeless? 
I thought about it and said, Praise the LORD, I can forget about the last ten years of sorrow and pain and heartbreak because tonight is my first night, and that is why I was so tired of carrying the memories of the ten years around every day! 
So, in conclusion, I think you can see why I had to write and say thank you for praying, and thank you for being my friend; these answers to prayer keep me going and even happy!
GOD richly bless you.
Your grateful brother, brother Danny  2/23/21
_______

Praise the LORD! Years ago, I was backslidden, and I would stay awake all night just walking. I was high on speed, and it was then that the LORD would start talking to me about life and GOD and things he knew were on my mind! 
One morning, we came into a town, and there was a coffee shop open. I ordered a cup of coffee and turned to ask the LORD if he would like anything, and in the blink of an eye, he reminded me that the guy behind the counter could not see him and he might get nervous if he saw me talking to someone who wasn't there!
I guess the point is the bible says he sticketh closer than a brother, and we were that close! And you know what, he never talks to me in the King James, but he talks to me like I am talking to you.
_____
There are those who have dedicated their lives to GOD and have followed the Bible the best they know how and are living HOLY lives how I admire and look up to you.
Thank you for blazing the trail for us and never giving an inch! 
The Bible is the WORD of GOD; it is plain and simple, and we must not lower the standard, and you have not; for that, I want to thank you!
GOD richly bless you, brother Danny 
____
Hi brother Samuel and all my wonderful brothers and sisters at Trusting in JESUS.
If I asked 100 Christians who was the greatest writer in the New Testament, 99 would say Paul, and then there is me! I would say it was Stephen! 
You say, where did I get that! Because when Stephen was being stoned to death, his dying prayer was Father forgive them for this! 
You know the LORD honored that prayer, and Saul standing there watching, saw the glory of GOD on Stephen's face and later became Paul! So in God's way of looking at things, Stephen, in a way, is just as responsible for all the books Paul wrote! 
Now my point is this be encouraged today; lift your head high like Nehemiah; you are doing great work for the LORD; you never know how your acts of love and kindness have affected someone else! You may have witnessed to another Saul!
GOD richly bless you, Brother Danny, 2/13/21.
_________
Hi, my wonderful brothers and sisters at Trusting in JESUS! Do you know someone who is very critical of you and even mean always talking about you? Maybe this will help. 
I want you to picture in your mind's eye JESUS standing next to you while they are doing that, then JESUS kneels down and writes something in the sand when the person reads what the LORD wrote, they come running up to you crying and say, please forgive me I was totally wrong I am so sorry. You say, oh, it's Ok. GOD wants us to forgive each other! 
I think it is not fair that people treat you unkindly, but the LORD could stop it in a second!
GOD richly bless you, Brother Danny  2/11/21 
_______
Daniel: United States
Hi, pastor Samuel and all my wonderful brothers and sisters!
I was in the library watching the movie of Samson! When it got to the point when his hair got cut off, the LORD spoke to me! The LORD said it was not his hair that gave him his strength; it was the WORD of GOD that was spoken over his hair! 
When he lost that covering of the WORD is when he lost his strength, and what happened next, he lost his vision; when we lose the covering of the WORD, the next thing is we lose our spiritual vision, and when we lose that, we start to find fault with others and with GOD!
So that is why it is so important to stay in the WOD; if for no one else, this message is for me today!
GOD richly bless you,  brother Danny  2/9/21  
P.S. When Sampson returned to the WORD because of GOD'S love and compassion, his strength was restored, just like our strength is restored when we return to GOD.
______

A while back, the LORD asked me if I was going into business, who would I pick to be on my Board of Directors! He said through all time, who would I like! Well, obviously, the LORD is the chairman of the Board, and then I thought having King Solomon for wisdom and Joseph for perseverance Smith Wigglesworth for fire Dr. Graham, etc.!
And so now when I have to make a decision, I run it by the Board. Who would you pick? It gives you the confidence you do not have to decide alone! 
Richly bless you, Brother Danny.
P.S. of course, you would be on my Board also.

"As an Amazon Associate I earn from qualifying purchases."