"Christian Dreams and Visions"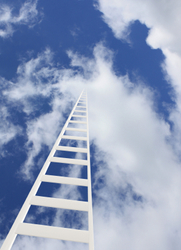 Christian Dreams
Thousands of Christian dreams have been shared by visitors to the Trusting in Jesus website

"In a dream, a vision of the night, When sound sleep falls on men, While they slumber in their beds, Then He opens the ears of men, And seals their instruction (Job 33:14-18).



Are Dreams and Visions Relevant Today?


Dreams Listed by




Category and  Topic




Most Recently Received
Dreams and Visions  
Joseph: Uganda

Last year, l dreamt of the thorn-wounded face of Jesus Christ. He was in pain, but l saw too much love for us in His eyes. Instead of us feeling pity for Him, it was him having too much loveeee-like grace for us.
Tiffany: United States
This was in 2020. My brother Jon had committed suicide exactly one year before, and I had mourned him so greatly.

On the first anniversary of his death, I lit a candle, sat down, and wrote one of the most beautiful poems I had ever written to honor his memory. I was so very proud of the poem I wrote that day... continue
Eliza: Malaysia

Hi there,
I had two short rapture dreams around July/August 2023 and a dream relating to some urgent warning.
(1) I was on the rooftop of a high-rise building with another family member. We knew we were going to move from that place and that we were not going back downstairs or exiting the building at all. I knew that someone would come pick us up from the rooftop.
As we waited, I realised we were surrounded by other buildings that looked like apartments, and some of their windows were opened so you could see what the occupants were doing in the room or space.
While waiting to be picked up, I looked down into some of the windows of the buildings around me and noticed they were just living their normal daily lives and were not preparing to leave or were waiting on the rooftops of their respective apartment buildings.
(2) I had a dream from a third-person perspective of a street that seemed similar to those found in Europe, where there were some historical monuments and cobblestone streets in the area I was shown in the dream.
It was dusk, as I remembered, and people were walking along those streets when I saw a number of people being taken up in the Rapture, where they shot up into the air. \
Time slowed down for a while in my dream as they were raptured, and I could see that as they were taken up, white vertical streaks of bright light accompanied those who were taken up.

Many were screaming and shrieking when the Rapture took place.
(3) I have been following a certain German watchwoman for quite some time on YouTube about her dreams and visions she receives from the Lord regarding the Rapture and so on.
I had a short dream in which she was adamantly warning me to avoid going up any mountains or hills.
I was not shown which or what mountain, but I thought this dream might be relevant as a warning to avoid climbing or hiking as disasters seem to be ramping up during these last days.
Thanks, and God bless :)!
Angela: United States

First, in the dream, I saw a bunch of airplanes falling out of the sky, small planes, it was pink oranges smoke; some were falling and some were not, but the sky was covered from all the smoke.
Then I called my family to come and see. When we went back inside, it was night, and outside, things were strange. I remember feeling hectic; it was dark, and there was one full moon to my left in the sky, and right in front out of my window were four crescent moons lined up, bigger to smaller.
I was with my family and a family friend who is always a believer, and the dream was real. I didn't think I was dreaming. We saw the moons and all the chaos, so we decided to pray because of fear.
We held hands, but when we began to pray, we were not in sync. I opened my eyes because I noticed my friend was praying quickly, and everyone was praying a different prayer/ words not in sync.
We finished, and I closed my eyes to pray again because the first time didn't feel right. As I began, I felt exposed when my eyes were closed, like almost naked, making me hurry and finally finish. When I opened my eyes, I was by my front door looking outside with the others.
I began to see beautiful green lights in the sky and some sparkles or rays of green that looked like they were flying up. I asked my mother and those near me if they could see them, and they said yes.
It was in the night, so they were easy to see, sorta; then we began questioning, is this the rapture? Then some lights came near where we were standing, and only a few, not many. Then, the lights in the sky went away.
I asked Mom in disbelief. Was that the rapture? She said yes, and they were also strangers in our yard; I think the previous chaos or something led them there. It seemed like these people were left here and would eventually try to kill or rob us.
Then, my mom grabbed something and hit a woman in our yard over the head, but she didn't hit her out of anger but in acceptance of how things would be. No chaos broke out after.
It was still settled, and I kept questioning and saying no, no way; God didn't leave us here, repeating it in different words, not believing that He would.
Then, a friend I hadn't seen in years made a sarcastic remark. I can't remember exactly, but it felt like she said no, he didn't leave you here, but with a smile and joking, I was discouraged.
I noticed we were going back inside the house, and then I still said no way, no way, just not believing I could've been left. I felt as though I was walking with the Lord closely.
A voice like my daughter spoke up while we were walking inside, but it wasn't her voice; it was a nasty, scrappy male demonic voice, and it said, "Yeah, you thought he loved you for who you were, you were wrong, that's a lie, He's a liar" (implying God).
At that moment, I said no, I have to be dreaming; this has to be a dream. I said it verbally and kept trying to wake up in my dream. I know that God isn't a liar, so that made me see I was dreaming, not the demon voice, but that God isn't a liar.
I remember waking up but somehow going back inside the house. We left the front door open and could see the earth ablaze with fire; we knew eventually it would get us.
I saw palm trees being burned in the fire, but where I live, there aren't any palm trees by my front door. The last thing I saw was the fire burning the palm trees and a vision of us in the house; we were hopeless and cowering from the flames until we couldn't anymore. It seemed they would soon begin to scorch us.

Please, it's very long, but I don't understand if the enemy Satan or God gave me that dream. I felt I was deep with the Lord, but not. I question everything; I don't understand.

Trusting in Jesus does not interpret dreams. This banner opens to another Christian website.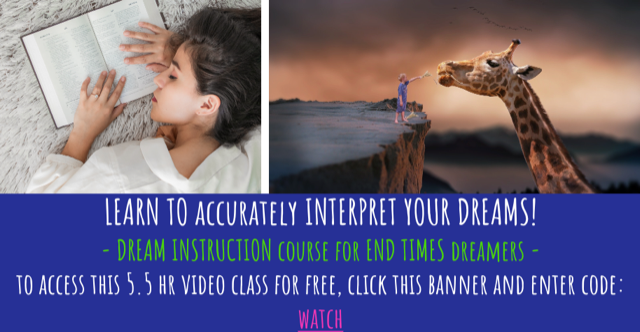 ---
---
Previously Posted
Christian Dreams and Visions

Are Dreams and Visions
Relevant Today?

Although prominent throughout the Old and New Testaments dreams and visions are hardly mentioned in most churches today, and are rarely a topic of conversation. 

The Apostle Paul received visions that were so powerful he was given a "Thorn in the Flesh" to keep him from being too conceited. The Apostle John basically wrote the entire book of Revelation by visions from God.    
Peter, quoting prophecy from Joel 2:28, "And afterward, I will pour out my Spirit on all people. Your sons and daughters will prophesy, your old men will dream dreams, your young men will see visions."(Acts 2:17)
I believe you will see in this collection that God fulfills His Word, and He still speaks to His people through dreams and visions; And we should be expecting it.
Grace: United States 

"I love your website so much. I had a dream of Jesus and I went to search for dreams and where you can post them. I found this. 

I have never found a better website I love this!  I'm so amazed by how many people God and Jesus have touched through dreams and visions. it makes me so happy reading these. 

Be strong and faithful to God. Have a great relationship with them (Jesus and God). They are the most important people in your life. they are always with you and love you very much. God bless you all"



"Lets Teach Our Children to Love"



Why is it so difficult for our educators and society, in general, to understand that love and respect for one another taught from a young age can solve much of the world's hostility and social problems!
"Train up a child in the way he should go, And when he is old he will not depart from it" (Prov 22:6).
Love is the answer!

True loyalty springs from the heart and is wrapped in love. It is often in our most private moments that true loyalty, or the lack of it, is made known.