Francis F Fayiah

Autobiography
and Testimony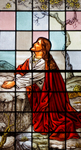 Francis F Fayiah Autobiography:
I was born in the Liberian Agricultural Company Hospital (LAC), Grand Bassa County Liberia, West Africa in the year 1981. I am a son of a third class businessman, Mr. Joseph Fayiah. He got in union with a young woman named Siah in 1971 who later became my mother. After ten years in a successful marriage relationship, I was blessed to be their loving son.
When I was a child, my parents installed many cultural norms and values in me. After my birth, I was named Fallah which in our tradition represents the fourth place in the family line.
At the age of 8 years, my parents sent me to Kpakpenee Town, Lofa County, the home Town of my mother to be initiated in the Poros Society. Thank God that He never predestined my life before my birth that I should become a member of such a secret society.
While in the hands of my Grandmother in Lofa, she deliberately refused to turn me over to the Poros Master (commonly called "Devil") because her life was devoted to the worship of the true God.
Two years later, my Grandmother sent me back in Grand Bassa County to rather start my school than to be initiated in that meaningless Society (Poros). After wasting ten years in struggles, early 1989, I started my primary schooling in the Big 4 Primary School System under the auspices of the Liberian Agricultural Company (LAC).
Six months later, I was promoted to Grade 1 and transferred to the St. Allomano's Elementary School in the same plantation. While joyously enjoying my life in school that year, the school's administration received an anonymous letter announcing the coming of some unknown freedom fighters that were in Nimba, the Northern part of Liberia preparing to overthrow the People's Redemption Council (PRC) headed by Ex-President Samuel K. Doe.
Two years later (1992), the entire country was in a dilemma, and the Missionaries in the plantation closed all the school and fled back home.
Our country was now experiencing a complete crisis, divided into regions headed by different rebel groups. By mid-1993, my parents fled with me in the Republic of Guinea to seek refuge because the situation in the country intensified to the extent that there was nowhere to hide.
While in the Noah Refugee Camp, Guinea, I resumed school in Grade 2 in the International Rescue Committee School and completed two years studies. Due to the poor facilities offered at the "United Nations High Commission for Refugee" (UNHCR), my parents and I came home early 1996 to re-establish life after being in exile for two consecutive years. We settled in Ganta City, Nimba County; even though the crisis was not yet over.
My parents became destitute. We were surviving on wheat and cornmeal, and some days nothing but tears. To resume my schooling, I struggled with being a wheelbarrow boy from March to August 1996 and earned some money.
By September 1996, I joined the family of the "St. Lawrence Catholic School" which was known in 1996 and 1997 as "Immaculate Heart of Mary Parish School." The following year (1997) I came up with an average of 95.6 in 4th Grade and was double promoted to Grade 6. Four years later, I successfully found myself in 9th Grade after long struggles.
In 2002, I accepted Christ as my personal Savior and Lord after listening to a sermon preached by PS. Matthew of the Deeper Christian Life Ministry in Ganta City. I committed myself to the true worship of God in spite of being with the Roman Catholic.
In August 2002 a financial crisis again came upon my parents, and because of these financial constraints, I was compelled to change my location and transferred to the "Liberian Agricultural Company" seeking a scholarship. Fortunately for me, I was sponsored by my uncle Mr. Williams Saah as an extra dependent student from 2002 to 2004 in the St. Joseph High School under the auspices of LAC.
While in LAC, I devoted my time to worship of God and became "Evangelist-In-Charge of Evangelical Bible Church" in BIA Camp and also served as District Youth Chairman.
Within the two year period, I successfully went through Grades 10 & 11. In 12th Grade, the Company (LAC) decided that all employees' extra dependent students are to pay $90.00USD for tuition and $18.00USD as Uniform fee. Because of this high cause, my uncle could no more continue from there.
In November 2004, I came back to Ganta City and got sponsorship from my Brother-In-Law and again resumed my schooling with the family of the St. Lawrence Catholic High School in Grade 12.
Glory be to God in the Highest; six months later I successfully went through the curriculum prescribed by the Ministry of Education and finally graduated and was awarded with a High School Diploma and a certificate from the "West African Examinations Councils" (WAEC). 
Early Life Career
After my graduation in 2005, I had the passion for working with war-affected people and community youth. Henceforth, I was fortunate to have been trained for 10 months with computer knowledge (MS Windows, MS Word, MS Excel, MS PowerPoint, MS Publisher, MS Internet Explorer, and elementary knowledge on HardWare) in the Human Resource Development Project implemented by the Bangladeshi Battalion-10, United Mission in Liberia (UNMIL).
After undergoing a successful training and awarded a Diploma, I signed a contract with the project later named as "Bangladesh Liberia Friendship Center" (BLFC) to train DDRR Students, War Affected Persons (WAP), Community Members, Government Leaders and Concern Women.
I worked on the project as an Instructor from mid-2006 up to September 2007 and resigned because of low salary. Before my resignation, I was successful to have trained 200 ex-combatants, 100 WAP, 10 Government Officials, 60 Concern Women and 80 academic students.
Three weeks later, I signed a contract as an Administrative Secretary with the KL Foundation for Welfare and Development. I worked from October to December 2007 because of the contract agreement (3 months).
I was also involved in ministry work while serving in these positions; I serve as an Evangelist-In-Charge of the God's Glory Free Pentecostal Church in Ganta City from January 2007 to September 2008.
After a while, I went back to the Bangladesh Liberia Friendship Center to renew my contract with them. I resumed job with them and worked from January 2008 to April 2008 and later resigned because of poor maintenance from the Coordinator.
May 2008, I signed a six-month contract as a Transcriber for the United States Institute of Peace. I successfully worked, and by November I was awarded as the best Transcriber amongst ten transcribers.
EDUCATIONAL STATUS
With the passion of transforming my nation, I finally decided to further my education to a higher institution of learning. October 2008, I was successful to join the ABC University in Yekepa, Nimba County as a student. Currently, I am studying Mass Communication and Theology Major.
Additionally, I am serving the University as a Student Supervisor within the Computer Department and also serving as an Evangelist on the Free Pentecostal Global Mission Evangelism Team reaching out to the lost.
Glory be to God in the Highest for delivering me from amongst thorns to have reached where I am and what I am called today. This reminds me of the life of Joseph in Genesis 39. Joseph went through difficulties, but God was him to the end.
Evangelist Francis F. Fayiah 
Christian Testimonies 

Inspirational Stories

Trusting in Jesus, Home Page
Francis F Fayiah Autobiography






"Lets Teach Our Children to Love"



Why is it so difficult for our educators and society, in general, to understand that love and respect for one another taught from a young age can solve much of the world's hostility and social problems!
"Train up a child in the way he should go, And when he is old he will not depart from it" (Prov 22:6).
Love is the answer!

True loyalty springs from the heart and is wrapped in love. It is often in our most private moments that true loyalty, or the lack of it, is made known.