"St Annes Church"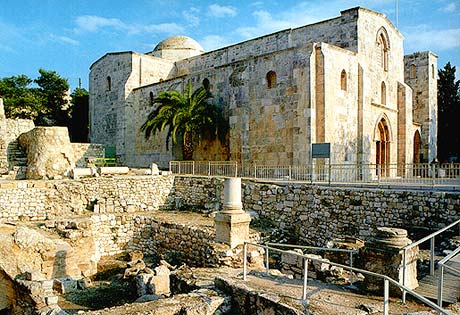 The Saint Anne's Church, located in Jerusalem, is considered to be the original location of the Pool of Bethesda. The church is said to have a sense of majesty, perhaps lent by stark cross-vaulted ceilings and giant pillars.
The acoustics, designed for Gregorian chant, a type of plain song formerly used in the Roman Catholic Church, are so perfect that the church is virtually a musical instrument to be played by the human voice. The church's acoustics are most amazing when used by a soprano or a tenor solo voice.
The history of this site was once in question, but in 1956, archaeological discoveries confirmed the biblical account.


Back to Pool of Bethesda Bible Study (Part 1)

Bible Study Lessons

Home



"As an Amazon Associate I earn from qualifying purchases."